Always a sucker for a true story, Dream Horse follows a Welsh barmaid who decides breed, syndicate, and race a horse. That one in a million screwball idea eventually earns the syndicate 138,646 pounds in prize money. Was it beginner's luck for a woman whose prior experience included breeding whippets and racing pigeons? Whatever the case, she sold a dream to her fellow villagers. These investors were not wealthy people. Would you buy in for 10 pounds per week for two years with no guarantee? Would you be more confident if I told you that Dream Horse's dam dies giving birth?
Like most feel-good films from across the pond, Dream Horse has its fair share of quirky characters, none more so than Kerby, the town alcoholic. While the townsfolk suffer from poor economic conditions, it is those eccentrics that lend a comedic flair. While the movie condenses the time frame into two hours, in reality, this is really an eight year saga. Lots of bumps and more-than-bruises in this tale. Good old-fashioned veterinary science helps fashion this effort. Most of all, the pairing of Toni Collette and Damian Lewis, though neither Welsh, brings this one delightfully to the finish line. I give Dream Horse 3.5 Gavels and it receives a 90% Rotten Tomatoes rating and a 6.8/10 IMDb score.
Plot
Not just a barmaid, Janet also works in the local grocery store. The drudgery of working two jobs with an unemployed husband and ailing parents wear on her. Overhearing Howard talk about his past exploits in a racing syndicate, she is certain she can do the same. Howard neglects to tell her that he nearly lost his house in foreclosure from his venture. Janet takes 3000 pounds out the the family retirement for starter money to purchase a mare and for stud fees. The weekly syndicate payments will pay her back. The breeding is successful, and Dream Alliance sets the syndicate up for a long, long ride.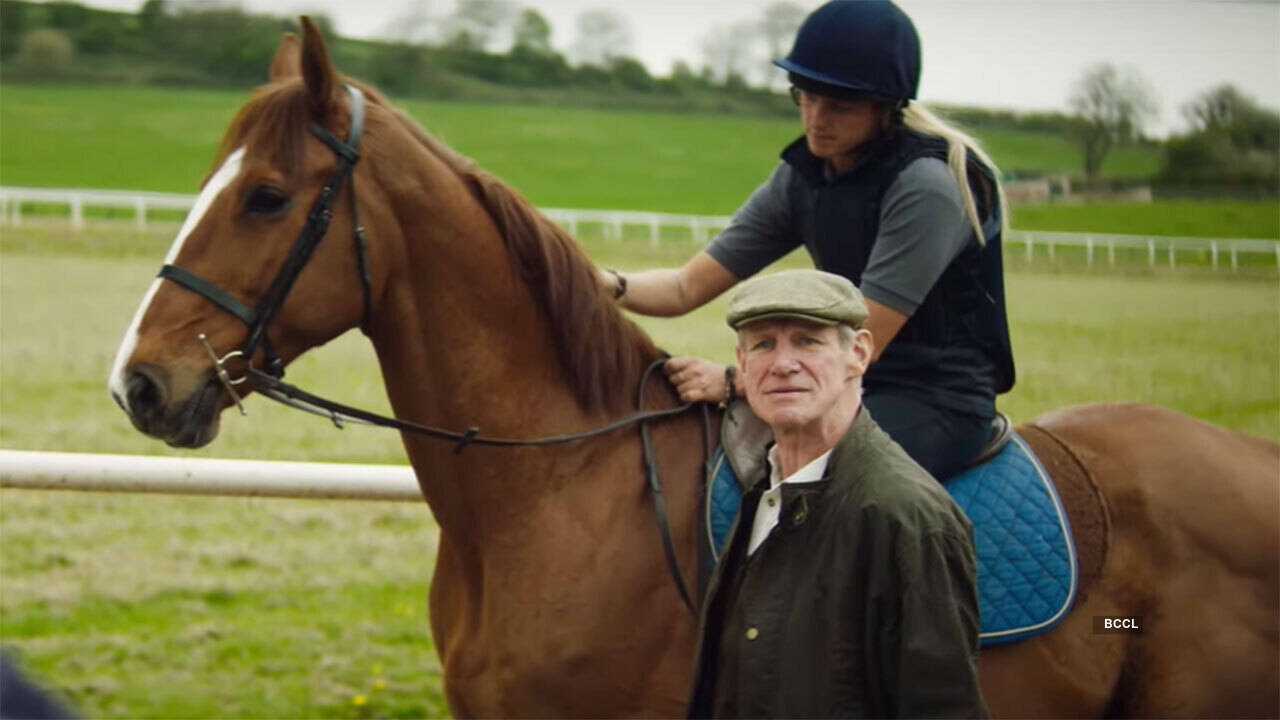 Actors
Toni Colette (Knives Out) is the consummate professional. You might say she wouldn't dream of mailing in a poor performance. Here, as Janet, she delivers hope in the form of a dream. Fortunately for the audience, it's nice to see Damian Lewis in something other than in a brooding role. Homeland and Wolf Hall didn't provide a chance to show his comedic chops. As much as anyone, accountant Howard Davies risks it all on the Dream Horse.
Final Thoughts
Dream Horse is another of those heavily accented films where you might wish to turn on the subtitles. Certainly, I missed some of the subtleties of the Welsh humor. If you are not rich and your horse has some success, at what point do you consider selling? What if the heart overrules the head, emotion over business? The syndicate faces a huge deicision.
"The resulting movie may be a bit schmaltzy – actually, a lot schmaltzy – but I couldn't help enjoying it: like Chariots of Fire, only with horses." Guardian
"Its message is really about finding a reason to get up in the morning – and where's the harm in that?" Washington Post
Dream Horse isn't great, but solidly arrives in the Winner's Circle, another Silver Cup for the British feel-good genre.