Few series are as good as Chernobyl, and fewer still will rile you up like The Looming Tower. Based on the 2006 Pulitzer prize winning book, the 2018 ten-part series received four Emmy nominations. Found on Hulu, this one will not disappoint. In my years as Prosecuting Attorney, cops often complained that dealing with the FBI was a one-way street. You gave them info; they didn't reciprocate. True or not, the perception hurts all law enforcement. In The Looming Tower, the audience profoundly sees the result as the CIA refuses to share to the FBI that al-Quaeda members are in the U.S. as early as March 2000. You see, "they don't understand the bigger picture."
The Looming Tower provides two main characters. John O'Neill is the chief of the New York Counterterrorism Unit known as "I-49." Martin Schmidt is his counterpart as the chief of "Alec Station", a section of the CIA Counterterrorism Center. Both are abrasive types that do not play well with others. Of course, they hate each other. By law, the FBI has individuals in Alec Station, but are unable to pass on intel unless approved by Schmidt, or his successor, Diane Marsh, under threat of treason. Neither Schmidt nor Marsh ever conclude the FBI needs to see anything. By this point, your anger and frustration reach the boiling point. Absent territorial disputes, The Looming Tower argues, the FBI might well prevent 9-11. I give the engrossing series 4.5 Gavels and it receives an 88% Rotten Tomatoes rating with a very good 8.0/10 IMDb score.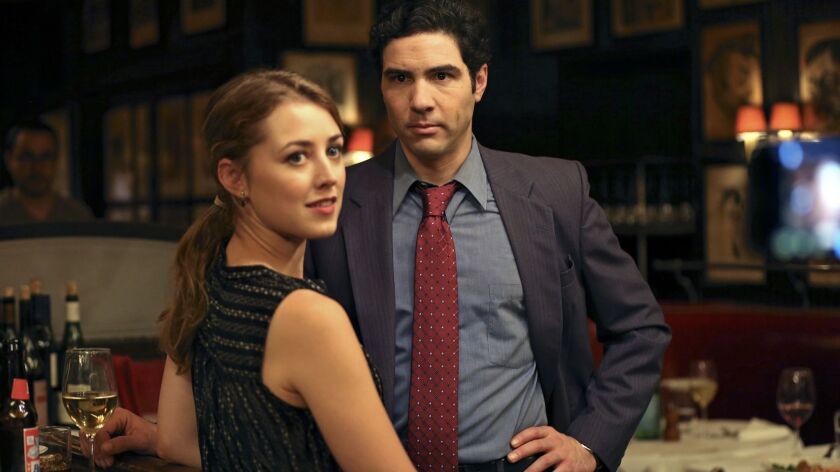 Plot
Juggling two mistresses and a wife, John O'Neill complains that the FBI only has 8 Arabic-speaking agents out of more than 10,000. Agent Ari Soufan explains the meaning of UBL's three warnings. Soon, the US embassies in Kenya and Tanzania are bombed. Martin Schmidt proposes six simultaneous bombings at training camps with an 80% chance of eliminating UBL. Because of collateral damage, Clinton refuses. Both O'Neill and Schmidt refuse to follow the chain of command, and both suffer consequences. An ardent acolyte of Schmidt, Diane Marsh may be even worse.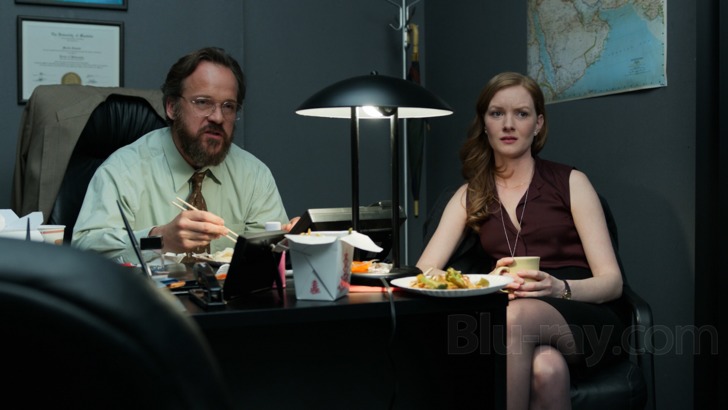 Actors
One of the characters describes Martin Schmidt as an a__hole. In fact, both O'Neill and Schmidt are. Acted by Jeff Daniels (The Catcher was a Spy) and Peter Sarsgaard (Dopesick) respectively, both are excellent. The Looming Tower plays no favorites on the gender role. Wrenn Schmidt (For All Mankind), a Jessica Chastain look-alike, as Diane Marsh, fits all of the above adjectives.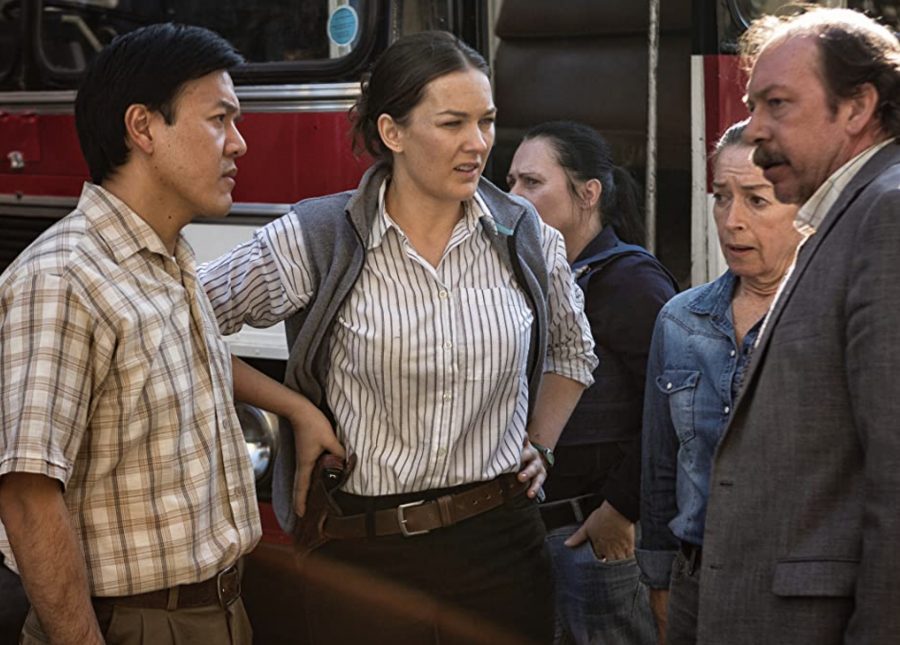 Final Thoughts
Jumping back and forth from the events leading up to 9-11 and the 2004 Joint Congressional Inquiry, the viewer sees lots of covering one's behind. Some appear outright lies. No one comes out looking particularly good in The Looming Tower, from Clinton's Lewinsky problems to Condi Rice's "swatting flies." Still, if you think you know everything about 9-11, there will be some surprises.
"The Looming Tower is clear-eyed about how human failings like vanity and obsession complicate the job of ensuring national security." Time Magazine
"It's like watching Tom and Jerry play a testosterone-fueled game of cat and mouse while a venomous snake quietly slithers past them in a suicide vest." Boston Globe
Like Apollo 13, you know the ending. The path is still something to see. This one is worth paying for.