Put multiverse in the title (Dr. Strange 2 aka Dr. Strange in the Multiverse of Madness) and it's an automatic half-gavel deduction. Really, aren't there enough Marvel characters already that they don't need to duplicate the ones they already have? C'mon, give us a break! Still, after a "strange" nightmare chase to open Dr. Strange 2, the film settles down nicely as our hero attends the wedding of ex-fiance, Dr. Christine Palmer. Then, that darn portal opens and we meet an octopus demon and young America Chavez. Though she, as yet, cannot control it, America has the power to travel through the multiverse. But, who commands the demon?
Hopefully, you've watched WandaVision, as Dr. Strange 2 piggybacks on the Disney+ offering. Made at a cost of $200 million, most predict the film will gross that this weekend in the U.S. and Canada alone. The sets and CGI are typical Marvel quality, the story and characters engaging. For my taste, there are a few too many demons and one sinister Strange, but who am I to quibble with a successful series? Without spoiling the surprise, most viewers will love the members of the Illuminati on Earth-838. In my showing, one, in particular, got a nice ovation. Dr. Strange and Wong continue to pair nicely, each as likely to wisecrack as to advance the dialogue. I give the movie 4.0 Gavels and it receives a 78% Rotten Tomatoes rating with a 7.7/10 IMDb score.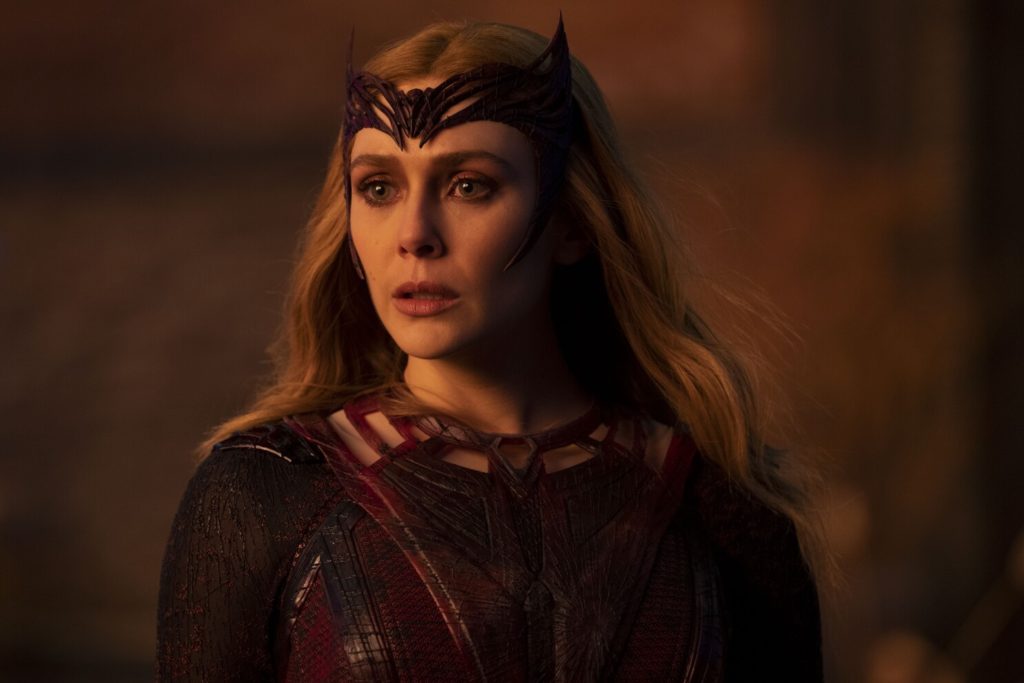 Plot
Still reeling from the events of Westview, New Jersey, Wanda pines for the loss of her two children, Billy and Tommy. Why travel through the multiverse? With an infinite number of universes, one will have already solved any problem that might cause harm to her children. And, what if taking America's power kills the girl? Too bad. What if the use of the Darkhold to obtain the power causes an incursion which might destroy a universe? Nothing, not even Dr. Strange, will come between the Scarlet Witch and "her" kids.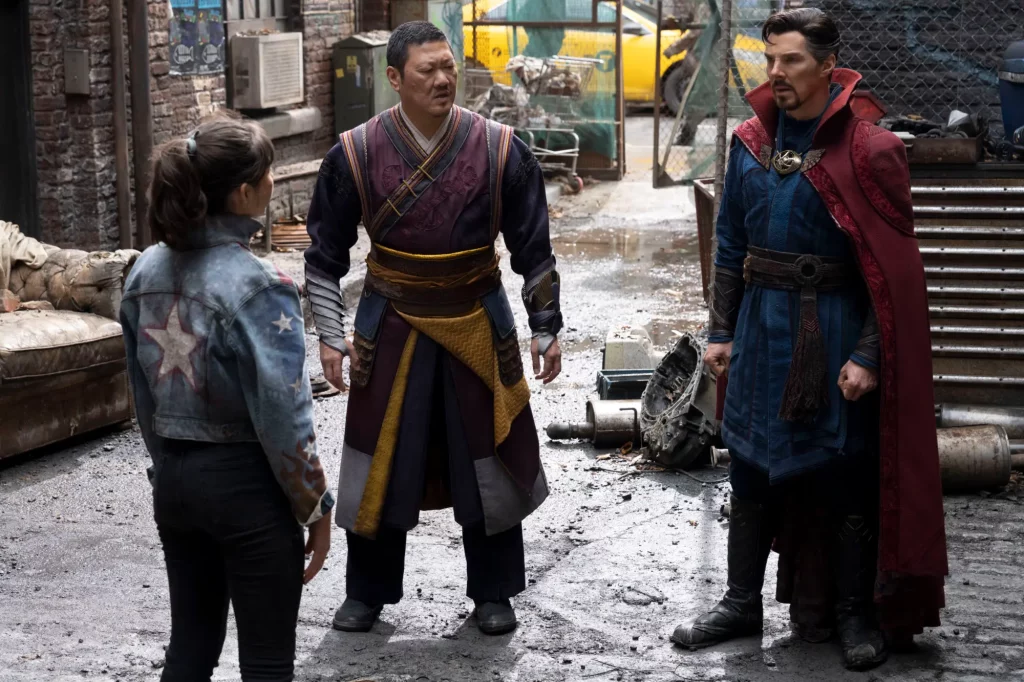 Actors
You know Benedict Cumberbatch (Spider-Man: No Way Home) and Elizabeth Olsen (WandaVision) as Strange and Wanda, now meet Xochitl Gomez as America. First coming to our attention in The Baby-Sitter's Club, given Marvel's preoccupation with the multiverse, she appears to be a fixture. Rachel McAdams (Eurovision Song Contest) reprises her role as Dr. Palmer, getting much more screen time than expected.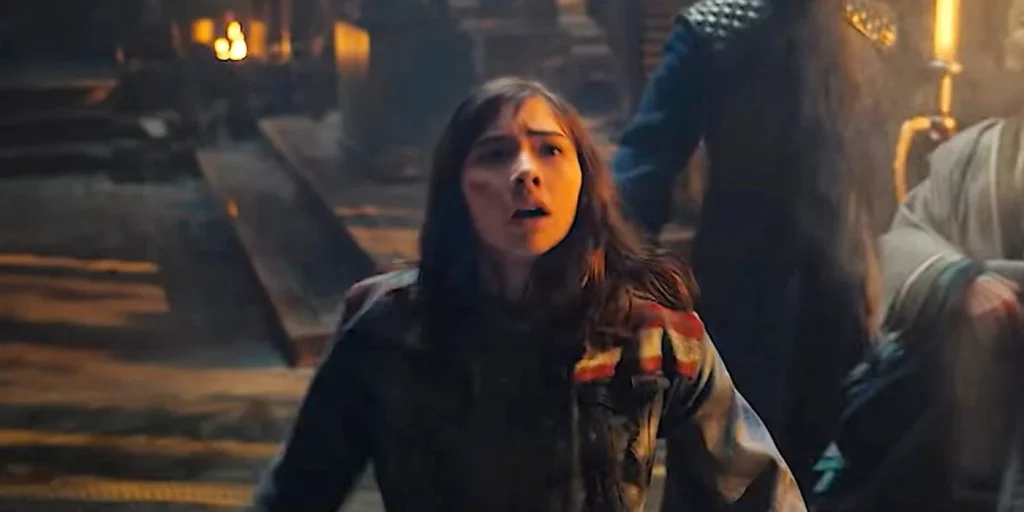 Final Thoughts
At various times during preproduction of Dr. Strange 2, the stated intent was to make the scariest MCU movie to date. Frankly, the monsters and demons seemed about the same to me. Certainly, Jaws has nothing to worry about.
"What keeps it under the level of the best of these films, though, is what has been an increasing issue in superhero movies. The powers are not clearly defined, so the stakes are not clearly defined." Movie Mom
"Expecting filmgoers' appreciation of character motivation to be based on prerequisite media that they haven't consumed fully — or dutifully — enough doesn't just feel bad. It feels unfair." Washington Post
Now that Charlize Theron appears as Clea in a mid-credit scene, are there any actors left in Hollywood that do not get residuals from a Marvel film? In case you didn't know, Dr. Clea Strange becomes his "disciple, lover, and eventual wife" in the comic books. Have we seen the last of Dr. Palmer?