Pachinko just might be the best series you will see this year. While Sanditon and Bridgerton offer fantasy, Pachinko provides substance, though at a much slower, but more deeply satisfying, pace. The first three episodes dropped on Apple TV+ March 25th, the remainder weekly Fridays thru April. What is pachinko? Comparable to the slot machine, the ones shown remind of a vertical pinball machine, but more of a gambling device than an arcade game. Surely, Pachinko is a metaphor for the gambles we take in life, the choices that define us. In this case, it's a saga of four generations of a family struggling to "survive and thrive."
Based on a New York Times bestseller, Pachinko will likely take you out of your comfort zone, into the world of Koreans in Japan. Portentously, the series begins reminding us that Japan colonized Korea in 1910 forcing many to flee to foreign lands. Those that remained suffered greatly at the hands of the invaders. In 1915, Yangjin asked that the curse on her might be lifted so a child might be born to Hoonie, described as a "cripple," and her. Hoonie wants to educate the child, bright enough to barter for a local fisherman, but her mother thinks it's a waste for a girl. Years later, as a young woman, Sunja falls prey to the charms of a powerful "fish broker" who talks to her of America and the world. I give Pachinko 4.5 Gavels and it receives a 100% Rotten Tomatoes rating with a very good 8.5/10 IMDb score.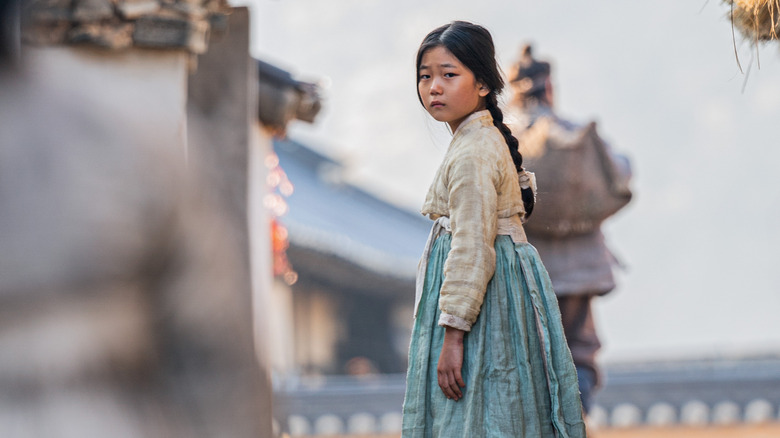 Plot
In 1989, Sunja's grandson, Solomon, fails to receive an overdue promotion in a New York City investment bank. If they reconsider, he promises to deliver on a held-up development in Tokyo. Since the holdout is Korean, Solomon believes he can close the deal. He will need the help of his grandmother. Sunja's sister-in-law and best friend, Kyunghee, recently passed and Sunja now wishes to return to the country of her birth. Finally, she is ready to face her past.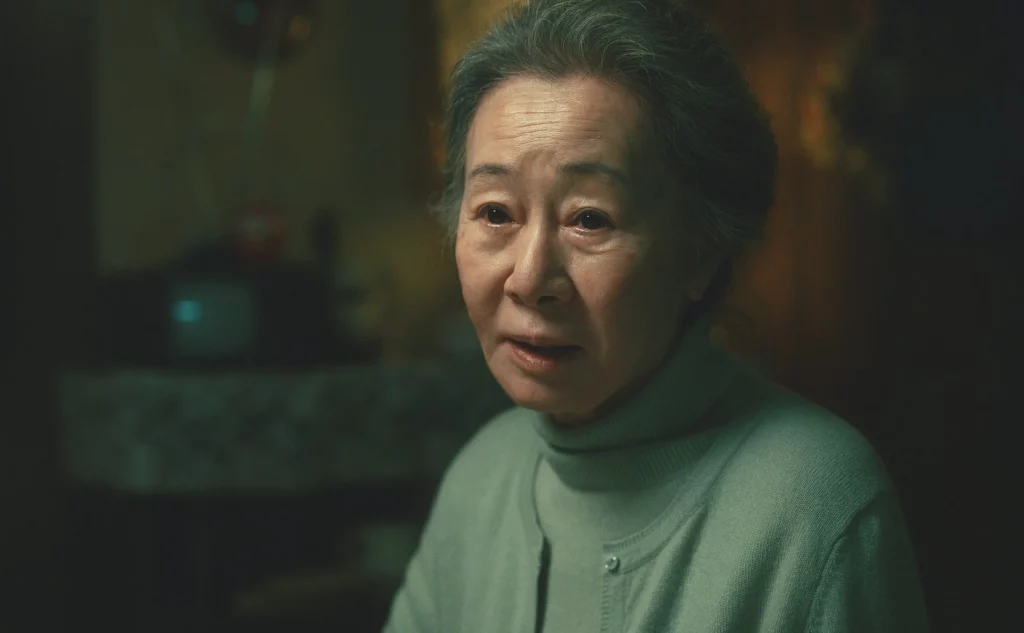 Actors
If I was a better typist, I would provide a family tree to assist your understanding. Hopefully, this, dubbing, and subtitles will help.
Generation One: Hoonie marries Yangjin
Generation Two: Daughter Sunja marries Isak. Isak's brother is Yoseb married to Kyunghee.
Generation Three: Noa is son of Sunja by Hansu.
Mozasu is son of Sunja by Isak. Mozasu's girlfriend is Etsuko.
Generation Four: Solomon is son of Mazasu. His former girlfriend is Hana, daughter of Etsuko.
As the older Sunja, you might recognize Youn Yuh-jung from Minari, winner of an Oscar. In her first major role, Minha Kim is more impressive as teen Sunja. Jin Ha, here as Solomon, played Aaron Burr in Hamilton on Broadway.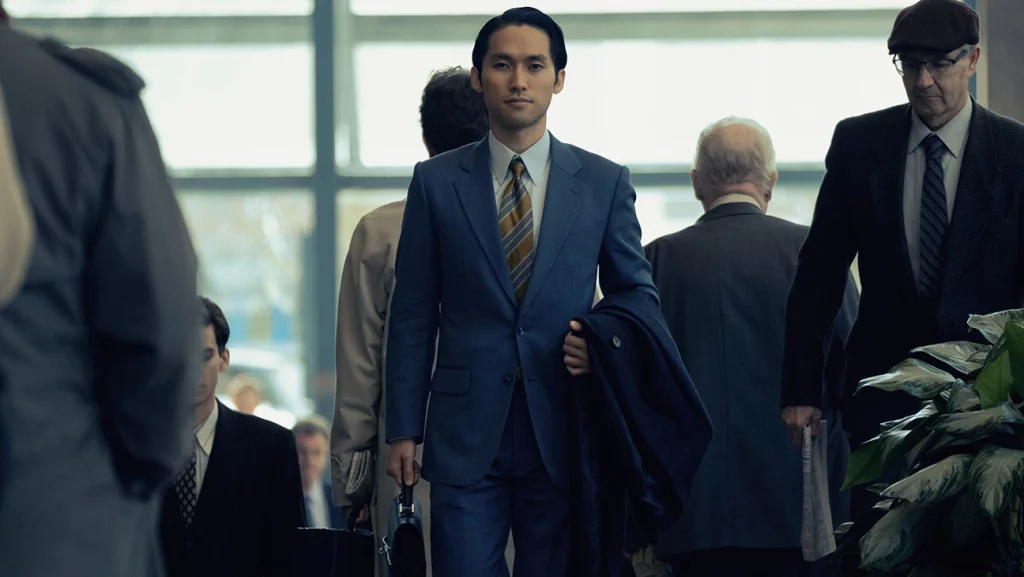 Final Thoughts
Pachinko will make you work, yet you will find it richly-layered if you give it some time. Americans have some idea of the cruelty/superiority complex of the Japanese as it relates to WWII, but less so with respect to Koreans. Prepare to be enlightened. Does a poor girl, near outcast, dare to have dreams?
"Pachinko is breathtaking in almost every department. Epic in scope but intimate in focus, it is easily not just one of this year's great dramas; it stands out as among the best of the past few years." Globe and Mail
"Pachinko offers a cornucopian narrative that's at once a multi-generational epic, an immigrant saga, a history lesson, a portrait of cultural bigotry, a high-class soap opera and a celebration of women's capacity to survive even the darkest circumstances." NPR
Not for everyone, but most will be beguiled by Sunja's story. After all, family is universal.