What a shame that The Gilded Age ends as Bridgerton 2 begins. Then, Julian Fellowes, a Brit writing and producing a show about Americans, could go mano-a-womano against Shonda Rhimes, the American producing the eight-part series about the Brits. Don't despair, with Sanditon 2, your soaps still runneth over. As Bridgerton ended, Daphne found true love with Simon. As there are eight children in the Bridgerton family, Season 2 moves on to on the marriage pursuits of brother Anthony, the Viscount. Suffice it to say, the plot of Bridgerton 2 derives from a song of the 60's. "Did You Ever Have to Make Up Your Mind?" by the Lovin Spoonful, especially the part, "distracted by her older sister," describes it perfectly.
Not sold on Season One, Kate Sharma is everything Daphne Bridgerton wasn't. An 8.4/10 IMDb score is an indication that the audience agrees. Who will be the chosen one this season, the diamond? Lady Danbury connives so that the Queen chooses, not Kate, too old at 26, but her sister, Edwina. The Viscount looks for face, wit, and manners in a mate, a business relationship rather than love. Of course, this absolutely disqualifies him as a marriage partner for Edwina, so sayeth the protective Kate. Sparks fly, looks smolder, and off we go in Bridgerton 2. I give the Netflix show 4.0 Gavels and it has a 79% Rotten Tomatoes rating.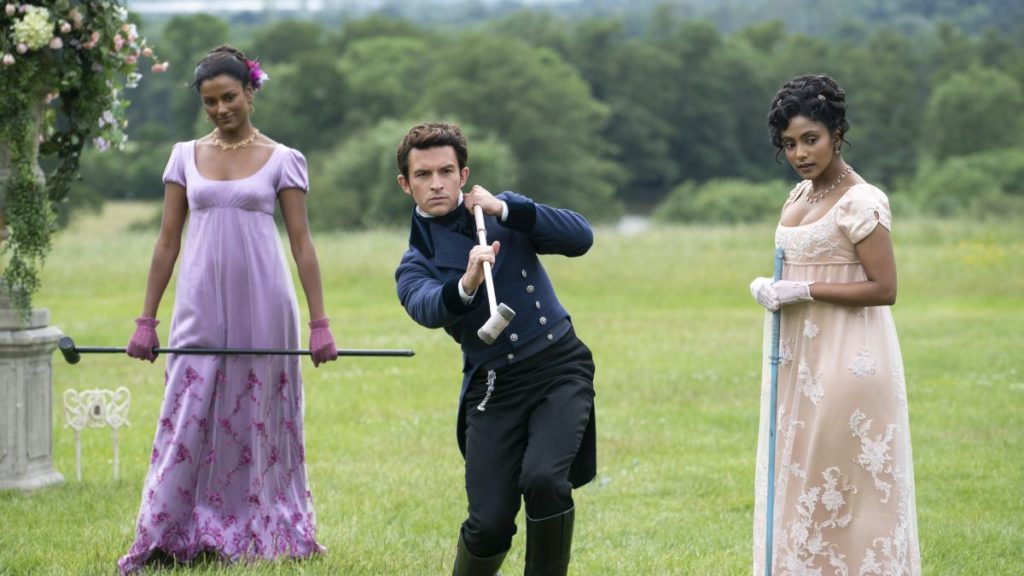 Plot
Lady Whistledown begins anew her biting commentary on society as the Ball season arrives. As yet, the Queen is unable to discover her identity, but narrows down the suspects. Eloise, aghast at the thought of being presented to the Queen, finds the whole process demeaning. It is two young ladies from India who catch the eye of all, Kate and Edwina Sharma. After the death of their father, Kate dedicates her life to the education of Edwina for just this moment. She will find the perfect match for Edwina, and it is certainly not the Viscount. On the other hand, Edwina and Anthony seem to think they are perfect for each other. What must be done to gain Kate's approval?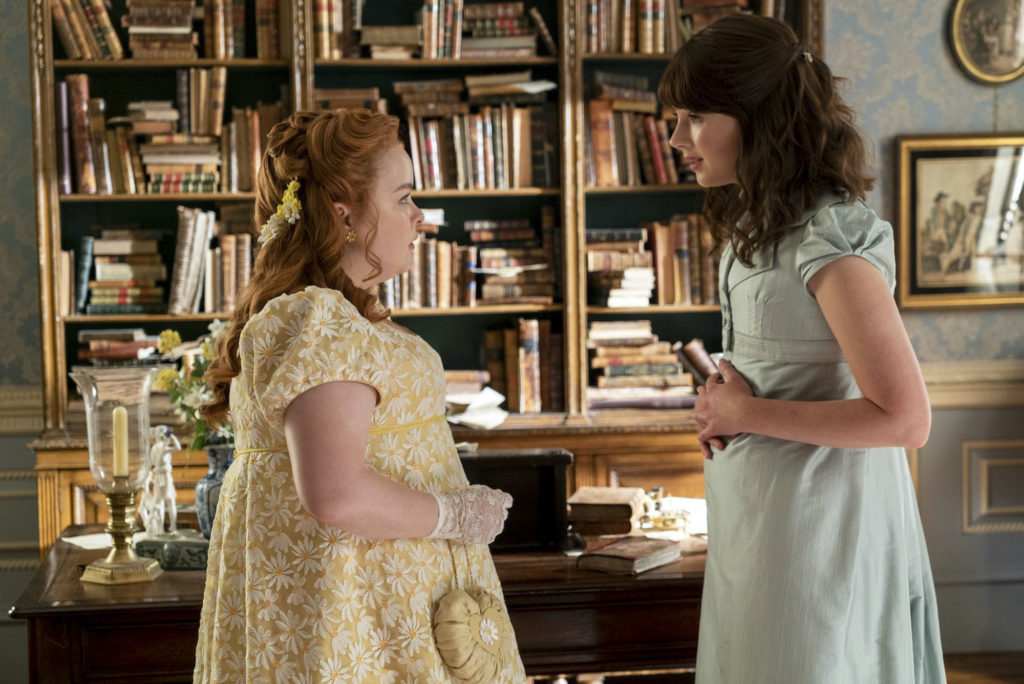 Actors
Soon to be in Disney's The Little Mermaid, Simone Ashley is a striking presence as Kate Sharma. From horseback riding to pall-mall (a form of croquet) to hunting, she may arrive at a truce with Anthony, but "I shall never surrender on the sporting field." Never one to suffer a loss with grace, Anthony takes that as a challenge and "feels" something for the first time since his father's death. Yet, everyone already knows his intention to propose to Edwina. Anthony, acted by Jonathan Bailey (Tom Clancy's Jack Ryan), is in a pickle.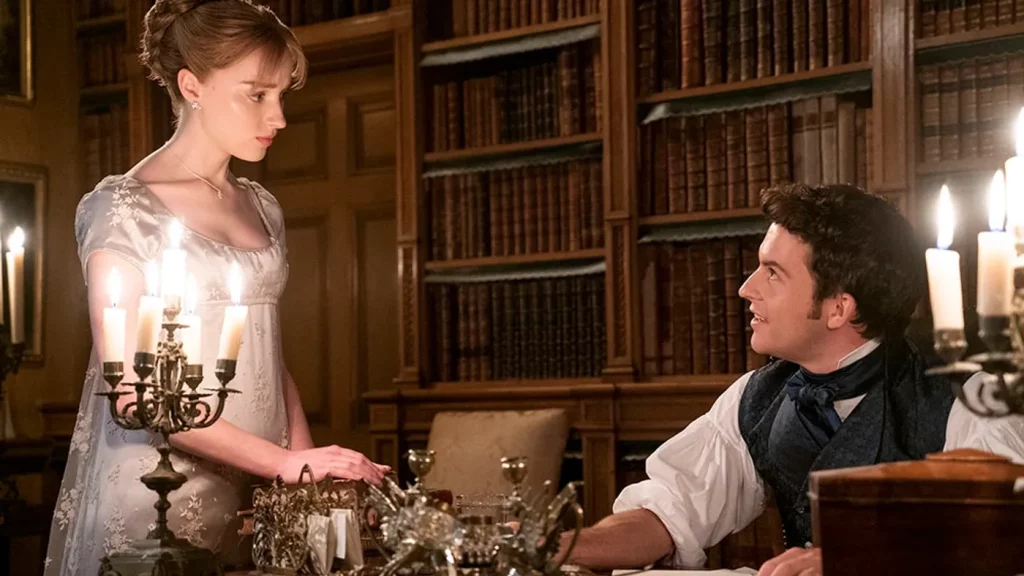 Final Thoughts
"Society seems to have no place for an unmarried woman," rues Kate. Wise beyond her years, Eloise replies, "that's society's fault, not the woman's." I have no idea of the costume budget for a series like Bridgerton 2, but my guess is that the average person could live on it for years. The whole set is just lavish, lavish, lavish.
"Season 2 won't disappoint its fans. It is full of pent-up emotions, sexual tension, beautiful candy-colored frocks, opulent ballroom dances, and a 'Mr. Darcy-in-a-wet-shirt' moment." Forbes
"Suddenly, Kate and the viscount are doing their own version of Jane Austen's 'Pride and Prejudice,' falling in love even while they're hating on each other." ABC News
Somewhat surprisingly, this one grows on me. I didn't miss Simon (Rege-Jean Page) one bit.