I Want You Back gets the honor of Rule #4. To refresh your memory, I don't do horror films, I don't want to be depressed, and I'm a sucker for a true story. From here on, any movie that has Jimmy Durante singing "The Glory of Love" gets extra bonus points. Last week, Amazon Prime tried to get you in the mood for Valentine's Day with Book of Love. If at first you don't succeed, then try . . . I Want You Back. Notwithstanding its lofty 89% Rotten Tomatoes rating, it's not a whole lot better. Similar to Death on the Nile, the film does have a nice wedding cruise on the Savannah harbor, but not much else.
Peter loves Anne, wants to get married, buy a house, and have kids. Ditto for Emma who's dated Noah for the last eighteen months. Coincidentally, both are told on the same day, "I want to break up with you." As you might expect, both are crushed, neither expected this blow. Of even greater coincidence, Peter and Emma work in the same building and find each other crying in the stairwell. Karaoke and heavy drinking follow, followed by conspiracy. Of the six major characters, none have much chemistry with the others, very strange for a rom-com. Admittedly, we don't see much of Noah's new love, Ginny. The viewer spends significant time with Anne's new beau, Logan, but he certainly doesn't appear to be her knight in shining armor. Overall, I'm much less impressed than the critics and give I Want You Back 3.0 Gavels and it receives a 6.7/10 IMDb score.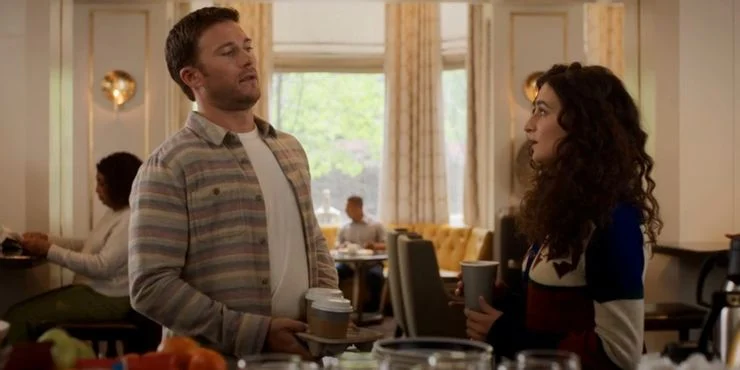 Plot
What's the plan to get their true loves back? Emma will seduce Logan which will convince Anne to go back to Peter. In exchange, Peter will befriend Noah and secretly undermine his relationship with Ginny. In the meantime, Peter and Emma become Sadness Sisters, i.e., they will call each other instead of their exes. Won't paths eventually cross? Did they really think everything through?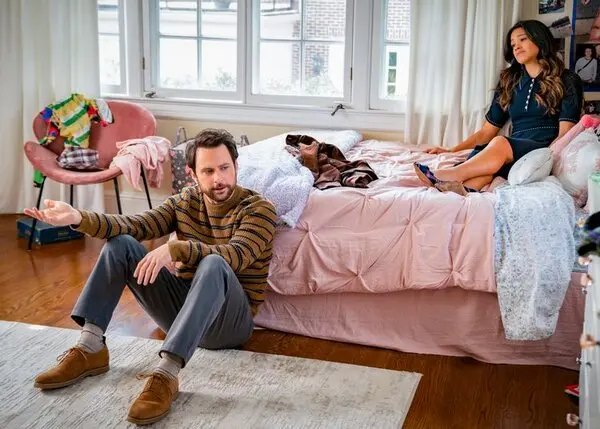 Actors
Charlie Day (Pacific Rim Uprising) and Jenny Slate (Venom) portray Peter and Emma. By now, you probably guessed that, despite their shenanigans, they develop feelings for each other. They really don't mesh. Day's humor is snappy, frenetic almost. Slate is more whiny, acerbic. Casting an opposite for these two is a formidable problem. I suggest this was a miss. Gina Rodriguez (Jane the Virgin), a fine actress, totally wasted as Anne, has little to do but smile. Scott Eastwood continues to build his resume as Noah, although I might suggest this is a step backward.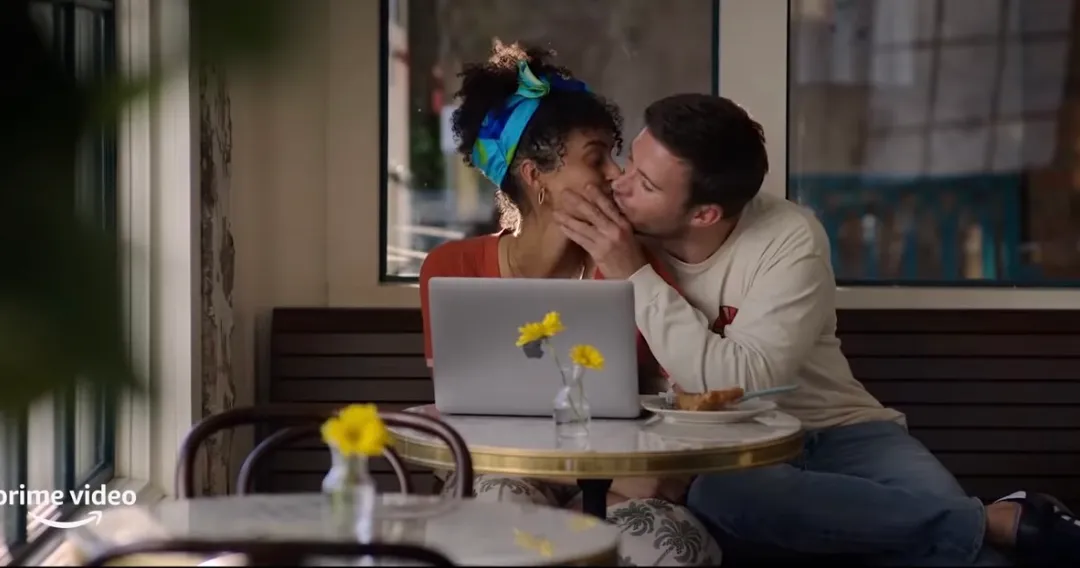 Final Thoughts
Emma does have a nice turn as a mentor to Trevor, and as Audrey in a grade school dress rehearsal of Little Shop of Horrors. Kudos to Ms. Slate for that. Suddenly Seymour is a hit! Still, there's not enough of those moments to go around. The "threesome" scene is just cringeworthy.
"It sounds good on paper, but this particular onscreen execution is awkward and forced." Observer
"Slate and Day don't have the appropriate zip to be a cheer-for-them romantic couple, but we also rarely see them together enough to ever get invested in the possibility they could work out." IndieWire
Even with bonus points, I'm not that enthralled with I Want You Back. More like, let's just remain friends.