If you haven't yet purchased your significant other something for Valentine's Day, why not the Book of Love? As Home Team tries to take advantage of the Super Bowl, and Reacher plays against type versus the Olympics, Amazon Prime's Book of Love competes against Marry Me on the big screen. As yet, Marry Me has no critics' ratings on Rotten Tomatoes, a sign that it was not pre-screened, never a good indicator of quality. Speaking of quality, Book of Love gets a 38% Rotten Tomatoes rating with a poor 5.4/10 IMDb score. Are there no good love stories to be found this Valentine's Day?
Henry Copper spent the last five years laboring over each and every word of The Sensible Heart. And, after six months, he's sold exactly two copies. It's so bad that a London bookstore owner offers Buy One, Take Three. It seems Mr. Copper refuses to put any "sauciness" in his love story. But, somehow, the book is a number one best-seller in Mexico, of all places. So, it's off on a whirlwind three city book tour to San Cristobal, Mexico City, and Palenque. Henry Copper, speaking no Spanish, is such an unlikely Hispanic sex symbol. Based on a nice premise, Book of Love starts off slow and eventually picks up a little "steam," no thanks to our star. More on that in a moment. I give the 106 minute film 3.0 Gavels.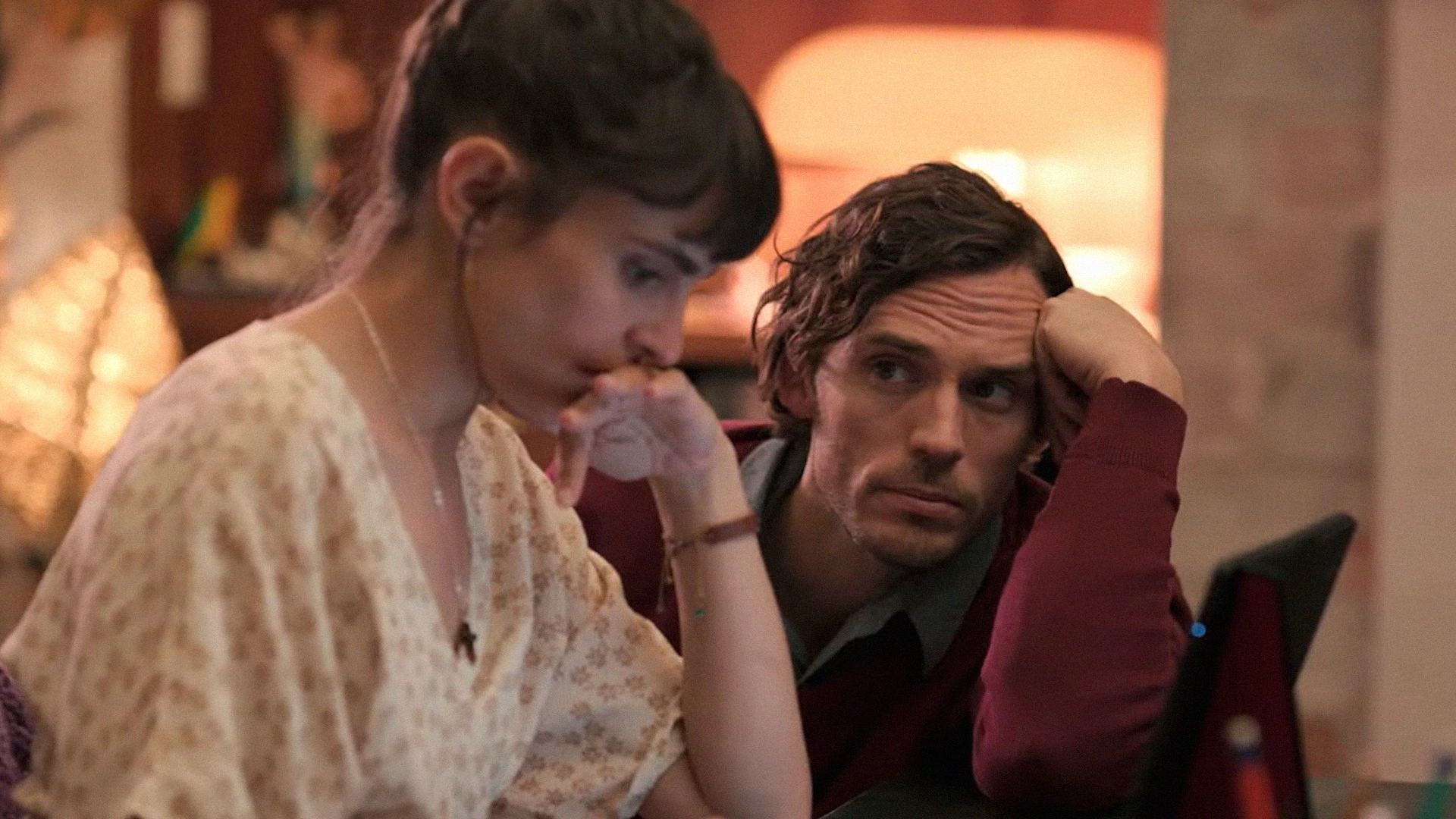 Plot
How did Copper's platonic book turn into the Mexican version of a telenovela? A certain wannabe writer, hired as a translator, took out the boring parts, added a few characters, and rocked the Mexican market. As Maria's son, Diego, notes, "isn't this now your book?" "Welcome to the entire history of women," she replies. Copper is not happy that his book is now a "morass of filth." But, as the Mexican version of his book is re-released in England, Copper is along for the ride. And, somehow, a man who's never been in love, finds it far beyond his homeland.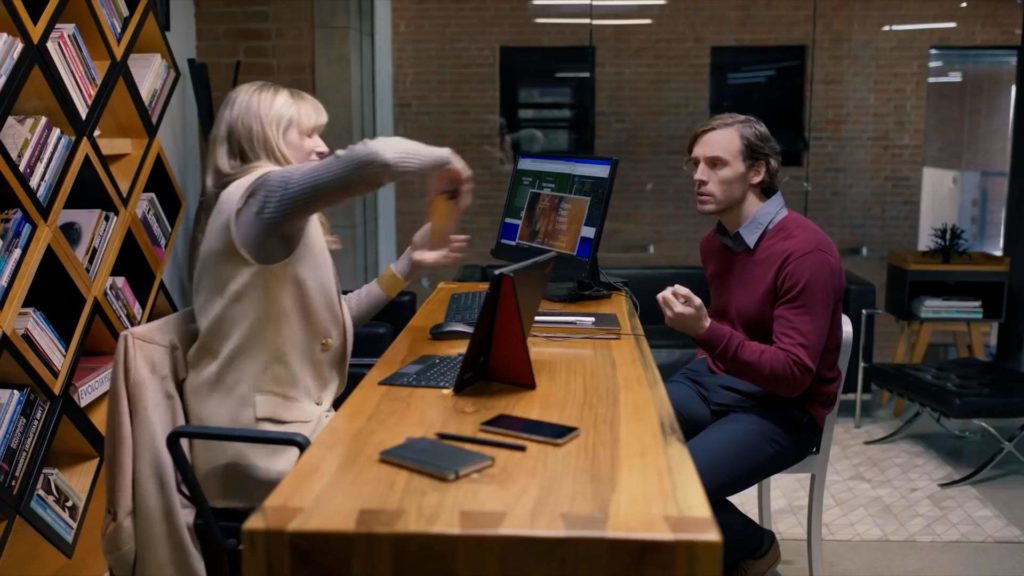 Actors
As boring actors go, Sam Claflin (Love Wedding Repeat) is a perfect choice as Copper. He possesses little charisma, certainly not enough for a leading man. Veronica Echegui, reminding one of Penelope Cruz, does her best to make him interesting, to no avail. As Maria, the interpreter, she's the reason to watch. The Goya Award is Spain's equivalent of the Oscar. She owns three nominations for Best Actress. Overmatched is the only way to describe Claflin.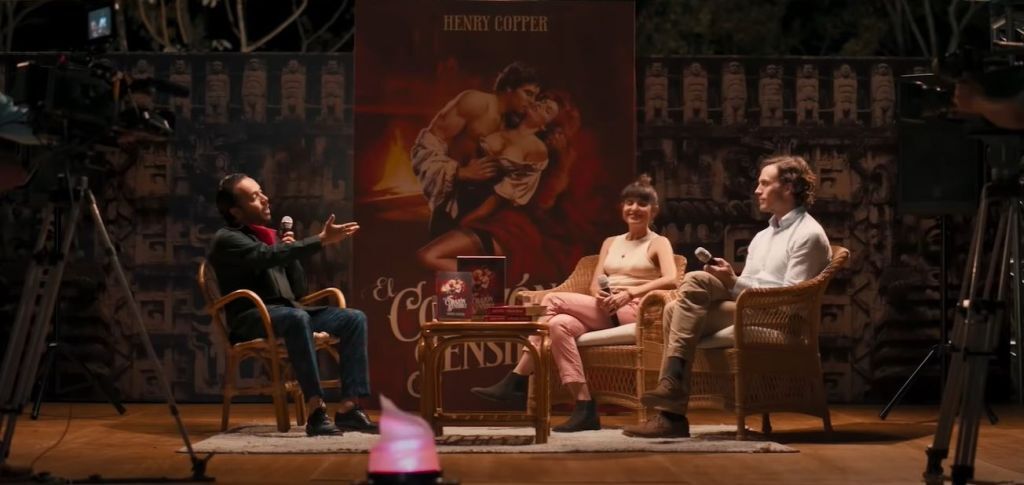 Final Thoughts
Copper describes a torrid romance as a mixture of "experience and imagination." But, it is Maria who writes of "two dragons exploding in the flames of a volcano." Will they be able to collaborate on a sequel? More importantly, will she ever get her due?
"Claflin and Echegui generate the kind of spark you'd get from striking a match in a monsoon." Reel Talk with Chuck and Pam
"Despite being often preposterous, the cross-cultural comedy Book of Love is an entertaining watch. Just don't scratch even the slightest bit beneath its glossy, super-contrived surface." Los Angeles Times
If no gift, then the Book of Love and the gift of your time might soothe the savage beast. I wouldn't count on it. Don't say I didn't warn you.