Just in time for Super Bowl season, you may want to root for your Home Team. While the film is based on the true story of Sean Payton, recently retired coach of the New Orleans Saints, do not expect the accuracy of American Underdog: The Kurt Warner Story. This Netflix offering is more like The Bad News Bears: Sean Payton Version. Produced by Adam Sandler and starring Kevin James (The Crew) and Rob Schneider (The Wrong Missy), you should expect nothing else. Still, if you are in the mood for a little silliness, Home Team pushes the right buttons, from a kicker who can't get the ball past the center's butt to touchdowns by barfing.
On February 7, 2010, The New Orleans Saints win their first and only Super Bowl over Peyton Manning and the Indianapolis Colts. Payton is on top of the world, until two years later, the NFL announces "Bountygate." An assistant coach organized a payment for any player who removed an opposing player from the field. Since Payton knew about it, failed to shut it down, and participated in a cover-up, Commissioner Roger Goodell ordered a one year suspension for the entire 2012 season. This background sets up his return to Argyle, Texas and Home Team. Estranged from his 12 year old son, not everyone is happy to see him. I give Home Team 3.5 Gavels and it receives a 17% Rotten Tomatoes rating with a 5.8/10 IMDb score.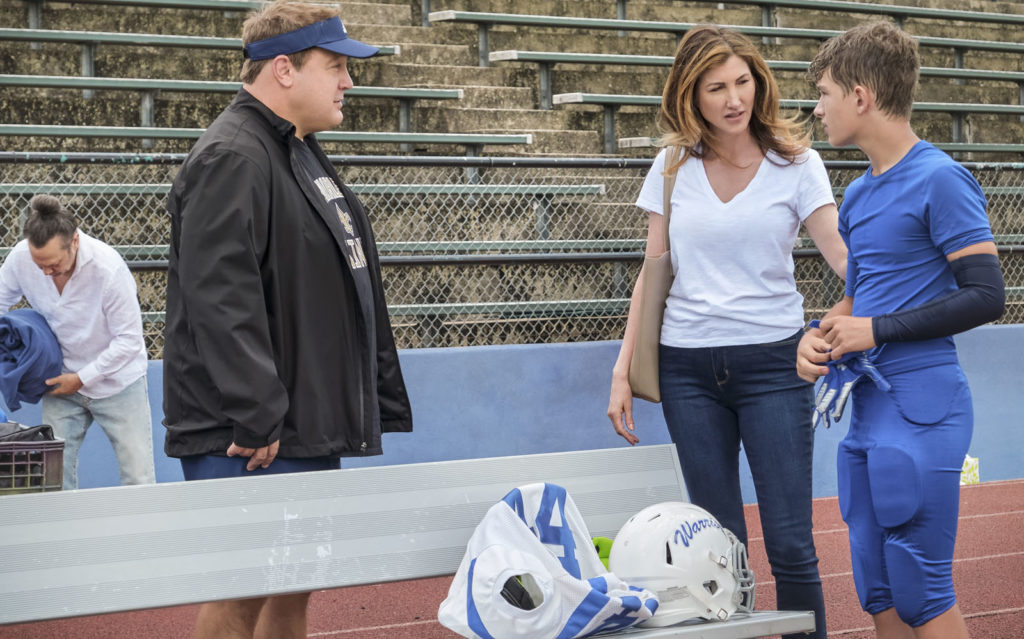 Plot
It's not easy being Sean Payton's son. When people ask about him, Connor makes stuff up because he really doesn't know him. Determined to make things right, Sean agrees to become the offensive coordinator of the Warriors, the worst team in the league, a group of misfits who have yet to score a touchdown. Payton opens up the Saints playbook which, of course, doesn't work until he translates it into food. Things begin to click until they run into the Orange Porcupines. (Some things just can't be made up!)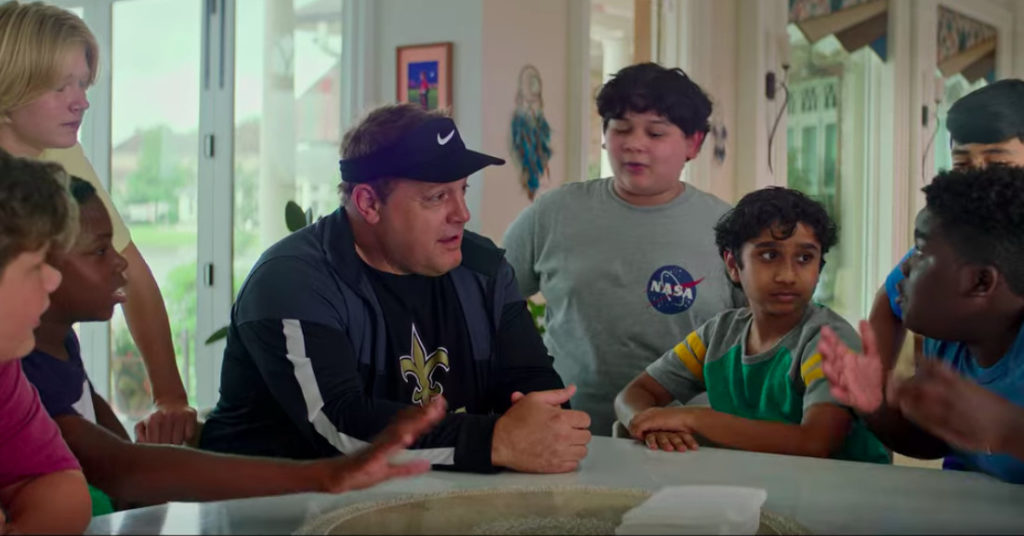 Actors
In the negotiations for his story, one imagines Sean Payton requiring that he, his son, and ex-wife come off looking somewhat normal. Kevin James (Sean), Tait Blum (Connor), and Jackie Sandler (Beth) fill that role. (Note that Jackie Sandler is Adam Sandler's wife. His nephew, Jared Sandler, gets a funny turn as the Hotel clerk. Daughter Sunny Sandler is the distraction of the kicker. Do you save money using your relatives?) Taylor Lautner, best known for the Twilight series, plays the coach. Everyone else is a caricature.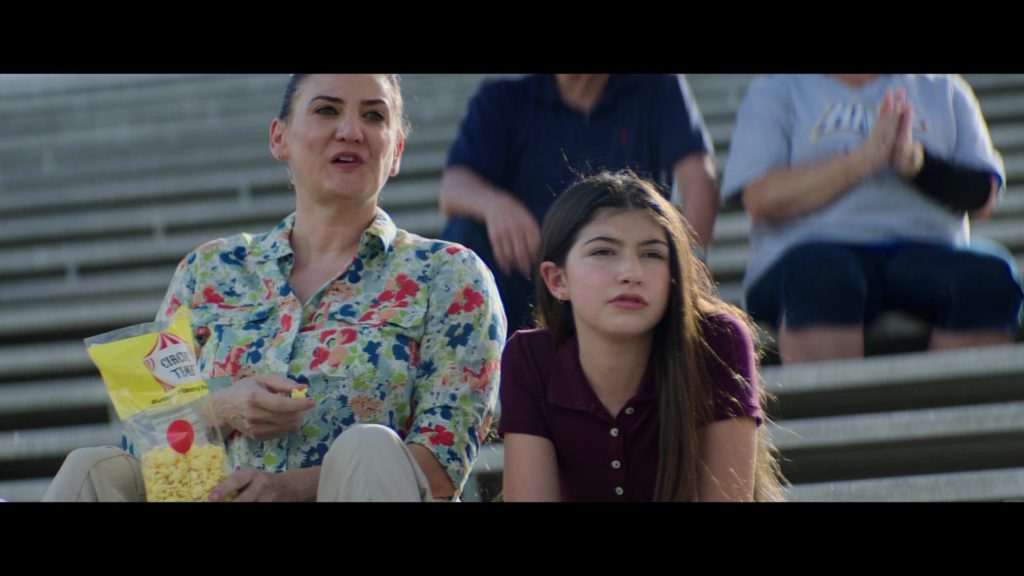 Final Thoughts
In truth, most of the gags are not new. Schneider is not funny. But, there is a nostalgia to Home Team, especially if you haven't seen Bad News Bears or Say Anything for awhile. Besides, who doesn't need a happy reconciliation every now and then?
"A fun movie for sports loving families – but more fun for the kids than the adults. Kevin James is fantastic, but it isn't enough to completely save this." Mama's Geeky
"Basically, a main character with something to prove wins out against considerable odds. But because this is a kid's movie, the toilet bowl humor is in balance with the lessons learned." Decider
In real life, the kids won Payton's first game 30-0. So much for historical accuracy. Home Team won't win a Super Bowl, or even an Oscar, but I found it a pleasant diversion.