If you are surprised American Underdog, a sports movie, has such a high Rotten Tomatoes rating, you are not alone. Could it be that the first 90 minutes is nothing like your ordinary sports fare? Certainly, American Struggle might be a better name, think food stamps, inability to pay utilities, grocery stacking, and a deadly tornado. And, according to History vs. Hollywood, American Underdog: The Kurt Warner Story is mostly true.

Most know Kurt Warner as an NFL And Super Bowl MVP. His background working in a grocery store and starring in Arena Football are repeated ad nauseum. But, despite his "cannon arm," it took years for him to get on the field at Northern Iowa. He got cut by the Green Bay Packers on his first day. Warner wanted no part of the "circus" known as Arena Football. All this sounds like a sports film. Yet, it is Warner's journey with Brenda and her family that prepares him for life, and stardom. I give American Underdog 4.0 Gavels and it receives a 75% Rotten Tomatoes rating with a 7.5/10 IMDb score.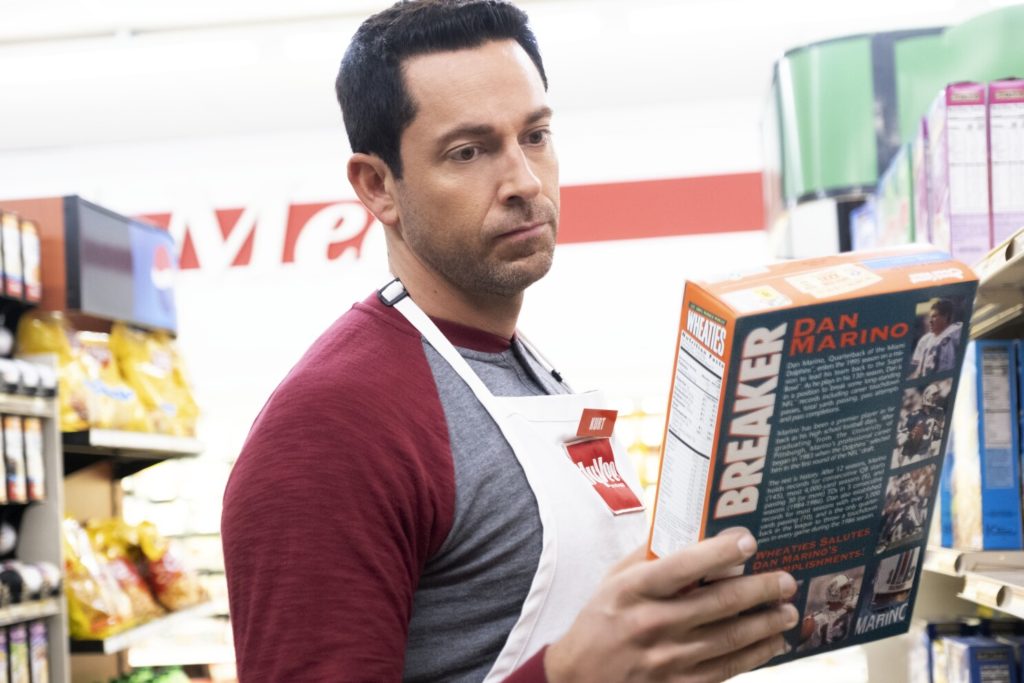 Plot
At their first dance, Brenda tells Kurt she is divorced with two children and he wants no part of her. Undaunted, Kurt shows up at her house the next morning, rose in hand. He immediately bonds with young Zack, legally blind. With no job and no NFL prospects, life with Brenda and family is about to get much, much tougher. Will Kurt be able to stick it out, or will he quit?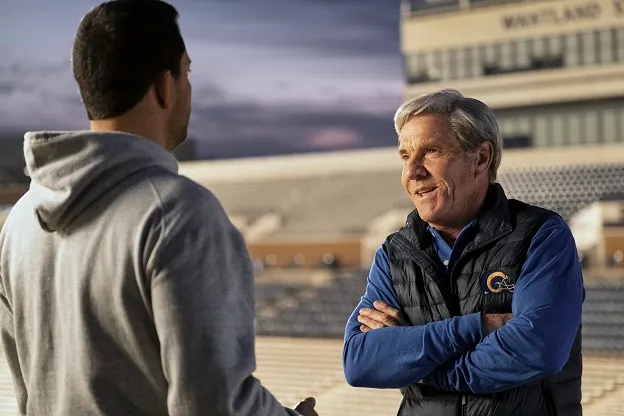 Actors
At 6'3" and 220 pounds, Zachary Levi (Shazam) has the look of an NFL quarterback. Still, it is his quiet strength as Kurt Warner that shines through, the willingness to do whatever it takes. Nominally, the film is about Kurt Warner. Anna Paquin (Flack) insures that Brenda is an equal partner. After her failed marriage, trust in another man will not be easy. Do not overlook the performance of Hayden Zaller as Zack. He is terrific.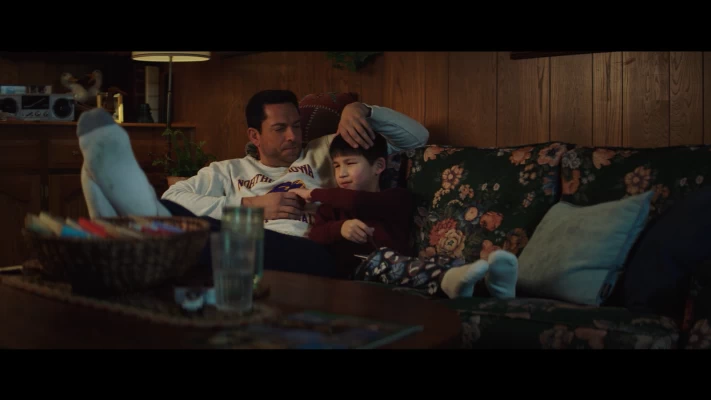 Final Thoughts
Opening on Christmas Day, American Underdog is a nice present for sports fans and viewers who crave a love story. I might have enjoyed a bit more about The Greatest Show on Turf but I can't complain.


"American Underdog is a thoroughly predictable yet hugely entertaining sports biopic that is bound to please almost anyone who's not a sourball cynic or a snarky critic." Variety

"This down-the-middle crowd pleaser ultimately makes for a rousing enough portrayal of against-the-odds fortitude, pad-crunching gridiron action and good old-fashioned Midwestern decency." Washington Post
"The Green Bay Packers didn't choose me." "I choose you!" Those two short sentences best sums up The American Underdog. Zack chooses who he wants in his life and Kurt responds with good old-fashioned Midwestern decency. Mrs. TMJ needed a tissue.