Is it Death on the Nile or Murders in Morocco? Pity poor Agatha Christie. When she published the book in 1937, she couldn't imagine Armie Hammer (Simon Doyle) being accused of multiple counts of sexual abuse, Letitia Wright (Rosalie) and Russell Brand (Dr, Windlesham) being anti-vaxxers, and Gal Gadot (Linnet) supporting her country against rocket attacks from the West Bank. Can the director cut out Hammer from the film? How will anti-vax comments play on the Coasts? Gadot's service in the Israeli military gets the film banned in Lebanon and Kuwait. Did I mention filming completed in 2019. Just another corpse in Death on the Nile.
Interestingly, the movie begins, not in Egypt, but on the battlefields of WWI France. We discover the origin of Poirot's famous moustache. Then, it's off to London, and later, the Nile. Well, not exactly. Despite the appearance of a travelogue, trust me, you are ready to pack your suitcase, the director re-creates the Nile and the boat in Morocco. Should you travel on the sumptuous S.S. Karnak? Without giving away too much, let's just say there is a good chance you will be carried off in a body bag. Ms. Christie did not hesitate to kill off characters in Death on the Nile. If you liked Murder on the Orient Express, you will be a fan of this one. Although I liked this one slightly better, not enough to go beyond 3.5 Gavels. Its Rotten Tomatoes rating sits at 65% with a similar 6.6/10 IMDb score.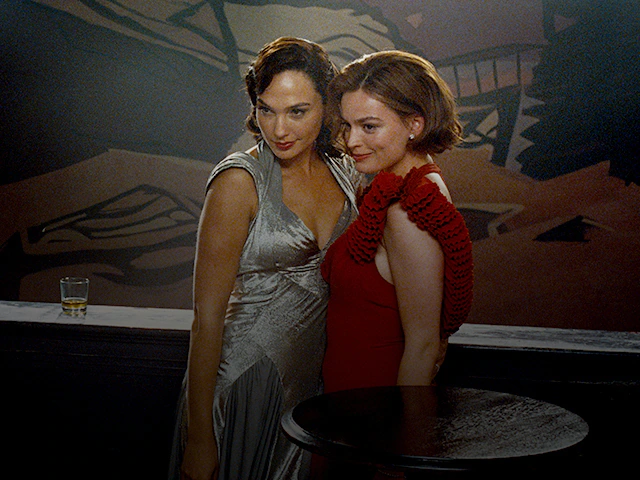 Plot
"When you have money, no one is your friend. I don't trust any of them," bemoans the wealthy Linnet. Stealing her best friend's boyfriend, Simon, made her an enemy of the stalker, Jackie. To escape her, Linnet has the wedding party board the Karnak. A narrow escape at the Temple of Abu Simbel causes Linnet to re-think her honeymoon. A return to the boat finds Jackie aboard. Soon, bodies will start piling up. Will Poirot, the greatest detective in the world, be able to solve the crimes? It seems everyone has a motive to kill.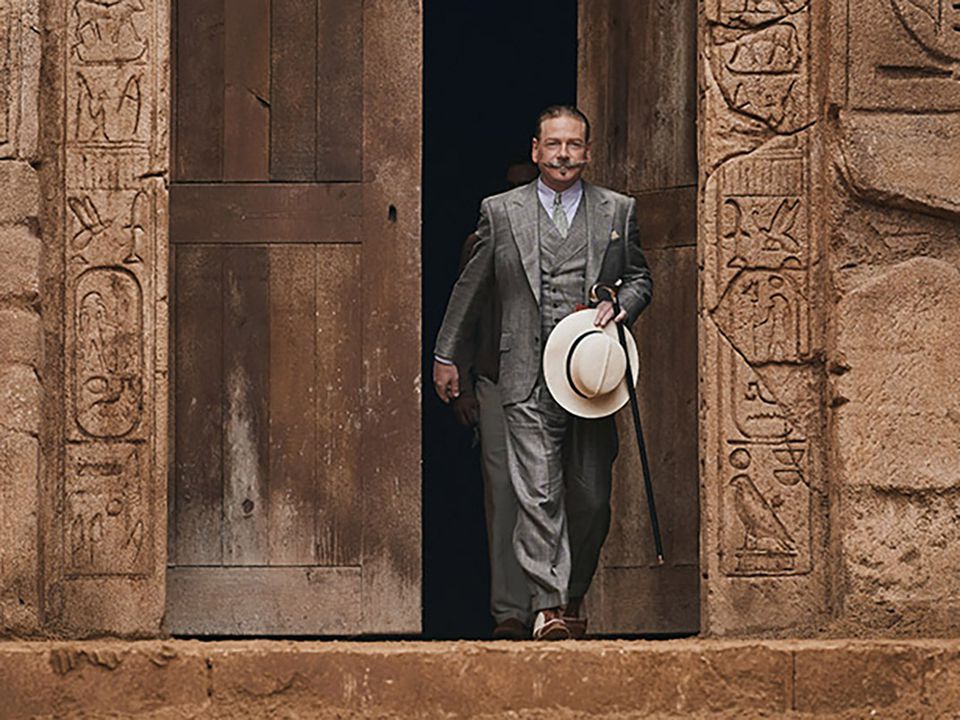 Actors
Once again Kenneth Branagh reprises his role as Poirot. The first time his accent was a novelty, now it wears a bit thin. If you've seen Sex Education on Netflix, you will recognize Emma Mackey who plays Otis' love-interest Maeve. Here, as Jackie, she's whip-smart, but also perhaps a little unlucky in love. Rose Leslie is another familiar face, seen in Downton Abbey and Game of Thrones. As Linnet's maid, Louise, she too, has reason to kill. Without a butler, did the maid do it?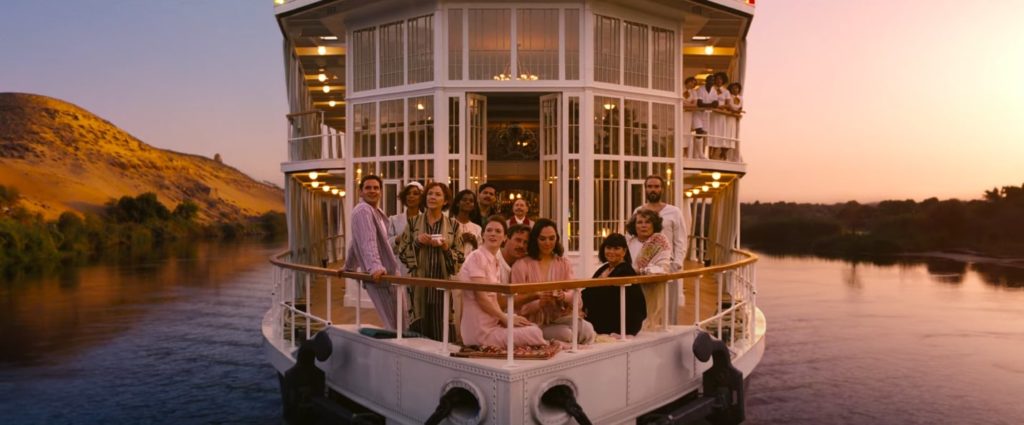 Final Thoughts
Death on the Nile suffers from the same problems as Murder on the Orient Express. It's great eye-candy, but with too many suspects and a dated whodunnit. The ending slightly differs from the book, for no apparent reason.
"Death on the Nile has its joys and flaws apart from that Armie factor, but it's almost like trying to assess whether the appetizer course could have been slightly undercooked while an elephant stampedes over the whole dinner table." Rolling Stone
"This whodunit mostly becomes a who-cares." RogerEbert.com
If Murder on the Orient Express was, at most, manslaughter, then Death on the Nile is Aggravated Murder with a gun spec. In this case, the emphasis is on aggravated.