Despite numerous awards, the disconnect in The Lost Daughter is immediately apparent in the Rotten Tomatoes ratings. The Critics rate it at 96% while the Audience slams it at 45%. The film fits in the category "surely, it gets better, but it doesn't." Yes, The Lost Daughter has fabulous acting and directing, but the story reflects Leda's characterization of herself. "I was a selfish mother." So, the viewer jumps from one miserable topic to another. We see a mother so overwhelmed that she abandons her children, another so "controlled" that she seeks comfort elsewhere. Leda steals a doll from a young child, and "rowdies" disrupt and threaten the peace of a Greek island.
Most damning of all is that The Lost Daughter is also one one of those films where the temptation is to Google "ending explained." Of course, such would be an signal you care, which by that time you probably don't. Why should you care about someone who is "mean and cruel" even if she somehow forgives herself. Should we forgive her for putting us through 2 hours of Netflix hell? Nina, given "permission" by Leda, wants to know if "the depression will pass?" Not if you watch this movie, my dear. For a really bad time, The Lost Daughter receives 1.0 Gavel and it garners a better-than-expected 6.9/10 IMDb score.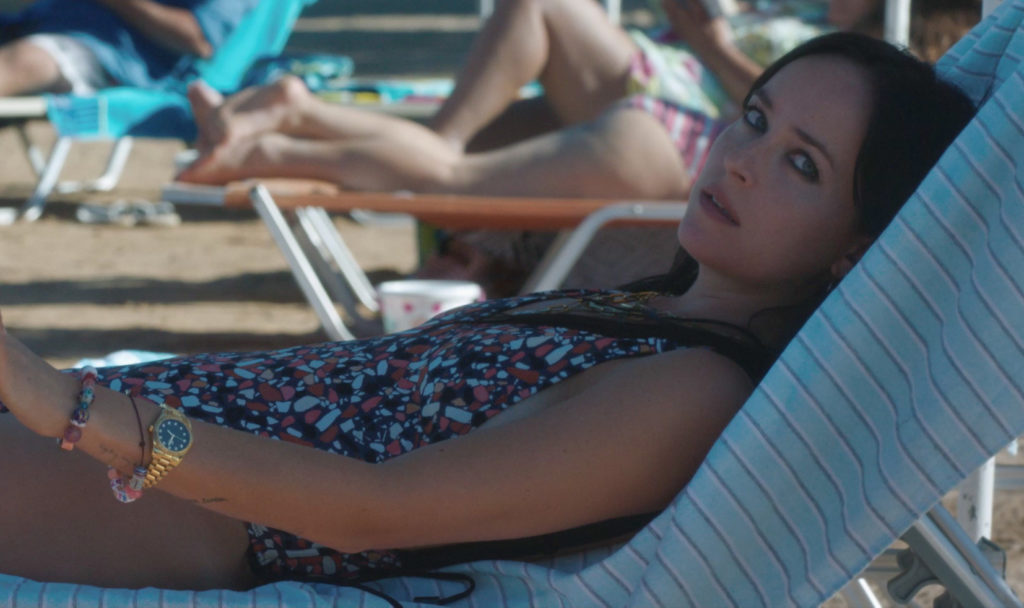 Plot
Italian literature professor Leda Caruso escapes to the peaceful island of Kyopeli. Greek-American vacationers interrupt her idyllic stay. One, Nina, reminds Leda of her past. Her child is so demanding that Nina often needs breaks, assisted by her seven-month pregnant sister, Callie. In a hint of her own misery, Leda offers the unsolicited advice "children are a crushing responsibility." Flashbacks reveal the toll children took on Leda, her marriage, and her career. Should Leda be giving advice to anyone? After all, she admits "I'm an unnatural mother."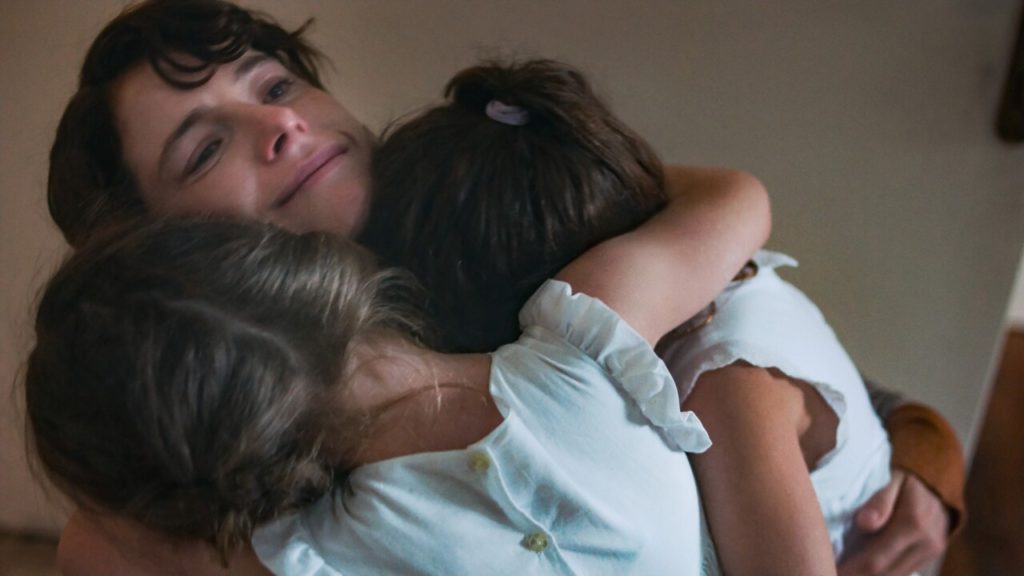 Actors
Olivia Colman (The Crown), Jessie Buckley (Wild Rose), and Dakota Johnson (Peanut Butter Falcon) form the triumvirate of accomplished actresses. In her directorial debut, Maggie Gyllenhaal does a fabulous job of capturing the struggle in the faces of each. How does 48 year old Leda live with her past? Only a small nudge compels young Leda to unimagined thoughts. Finally, Nina lives on the edge. Will she jump? In small, almost meaningless roles, The Lost Daughter also brings us Ed Harris (Kodachrome) and Peter Sarsgaard (Dopesick). The quality of the cast is outstanding. I can't say the same for the story.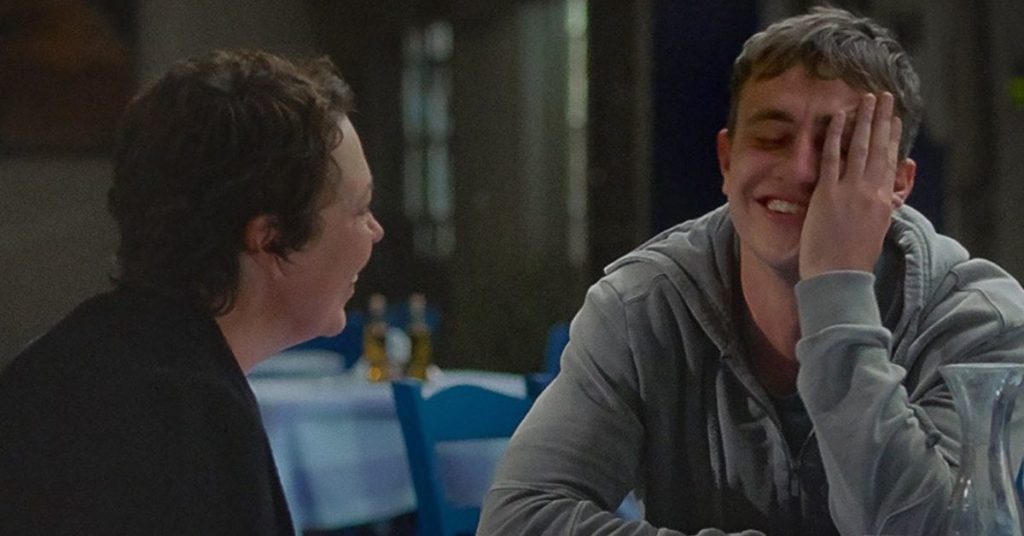 Final Thoughts
As Leda continues to fixate on Nina, the viewer feels the storm clouds approaching. Certain that harm will come to Nina's child, or to young Leda's children, Gyllenhaal builds a sense of unease. "Attention is the rarest and purest form of generosity." Is Leda giving Nina too much attention? Are Nina's "family" bad people? Clearly, Leda and Nina are suffocating, but must Gyllenhaal take it out on us?
"We've seen good moms, bad moms, crazy moms, selfish moms, generous moms, loving moms, cold moms. But what strikes home so vividly in The Lost Daughter… is how rarely we see a mother who is all those things at once." Associated Press
"The Lost Daughter is a chilling and unnerving psychological horror film brimming with dicey characters who are capable of deeply disturbing behavior." Chicago Sun-Times
Maybe after a few shots of Ouzo, I could understand this one. But, since the ending differs from the book, I'm not sure Gyllenhaal wants understanding. It might harm her chances for more awards. Thumbs way down.