So good in House of Cards, Robin Wright is even better in Land. Land might be described as minimalist, a woman who wants to grieve alone, even if it kills her. And, it just might. After the death of her son and husband, she tells her psychologist "it's difficult being around people. They just want me to get better." Like Will Ferrell's character in The Shrink Next Door, she's not inclined to discuss her feelings. Edee Holzer leaves Chicago behind for a remote part of Wyoming adjacent to the Shoshone National Forest. Also left behind are her phone and vehicle. She wants no contact with the outside world. Wyoming, so spectacular in its beauty, is equally so in its harshness.
Outhouse, city slicker, suicidal, bears, hunger, and blizzard are all thoughts that pop into your mind as you watch Land. Edee is totally unprepared for this life. The viewer almost feels a superiority over her as she fails the most simple of preparatory tasks, unable to see the dangers ahead. Then, again, she doesn't care. Miguel Borres, a hunter who stumbles upon her Land, warns "there are better ways to die than starving." He agrees to teach her to trap and to hunt, then he will leave her alone, just as she wishes.
This is Wright's directorial debut, and as the English might say, "it is smashing." It's not a film for everyone, but a wonderful story of two damaged folks folks meeting in the unlikeliest of places and trying to move past the unthinkable. I give Land 4.0 Gavels and it receives a 70% Rotten Tomatoes rating with a 6.6/10 IMDb score. The Audience score sits at 84%.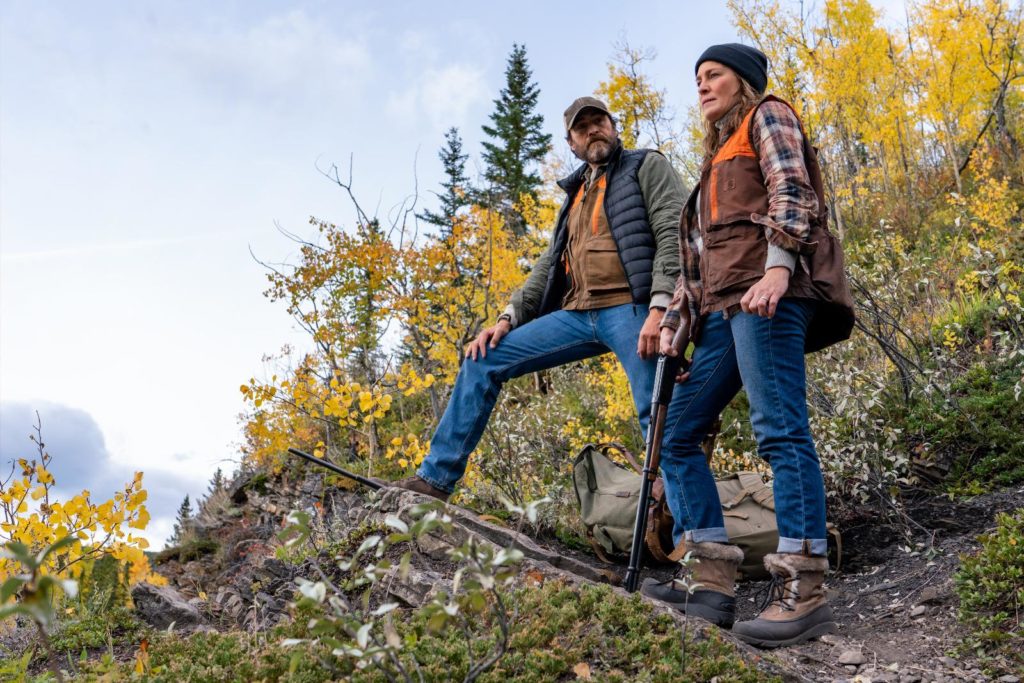 Plot
Told it's not a good idea to be out here without a vehicle, Edee pays to have the rental car and U-Haul taken away. The cabin, abandoned for over a year, has broken windows and a leaky roof. The nearest water, a creek, is some distance away. A bear makes himself at home with her provisions. Incredibly, Edee was in the path of Miguel. He saw smoke from her chimney, then no smoke later. Investigating, he saves her life. Now, will she take advantage of a second chance?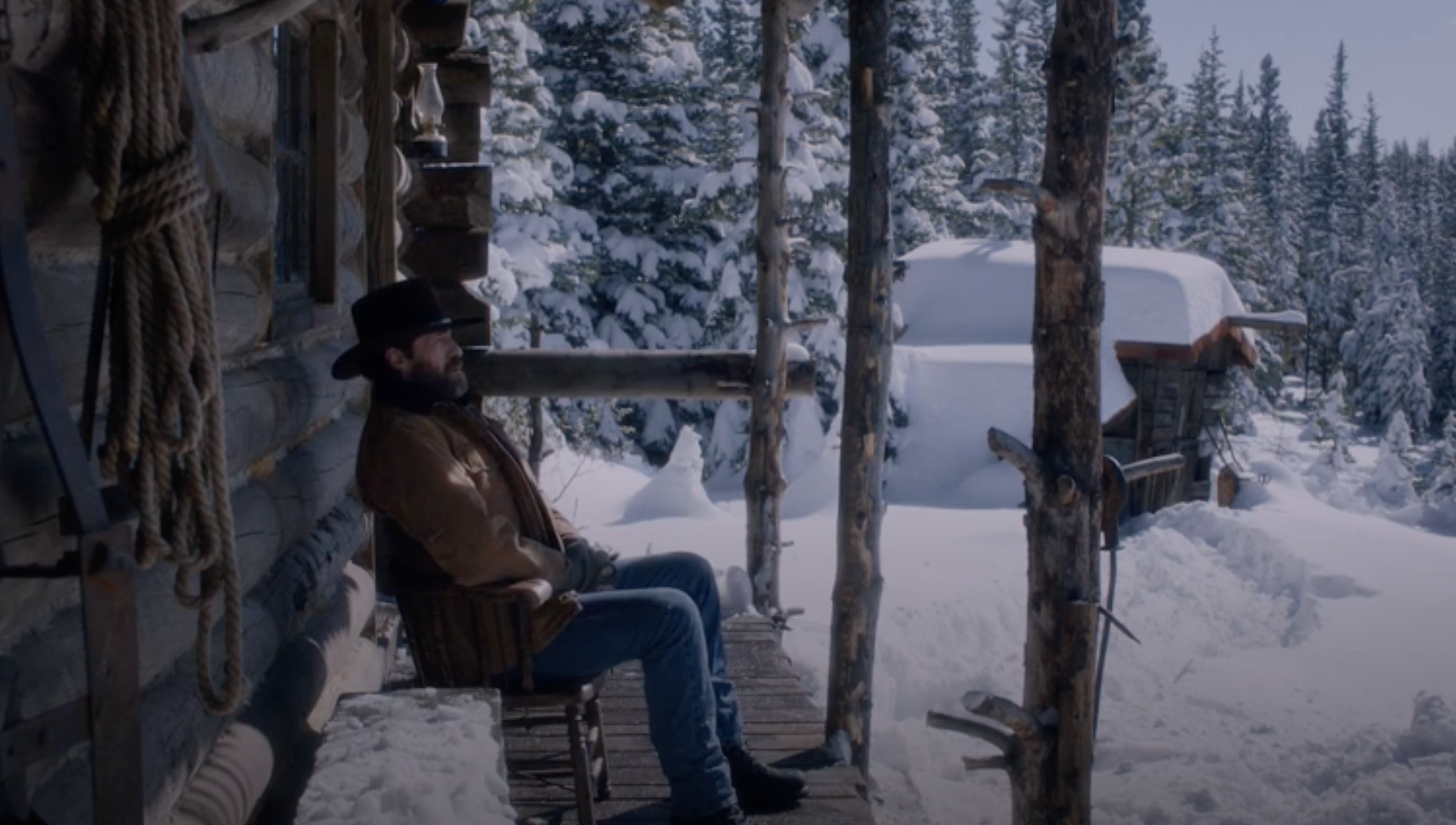 Actors
In the snow and rough terrain, Robin Wright (Wonder Woman) doesn't make it easy on herself. She's quite believable in her transition from city dweller to hunter/trapper, painful as it might be. Still, it is the relationship between Edee and Miguel that sticks the Landing, if you will. Played by Demian Bichir (The Midnight Sky), with the cadence of Bill Pullman in The Sinner, it's a love story, platonic though it be.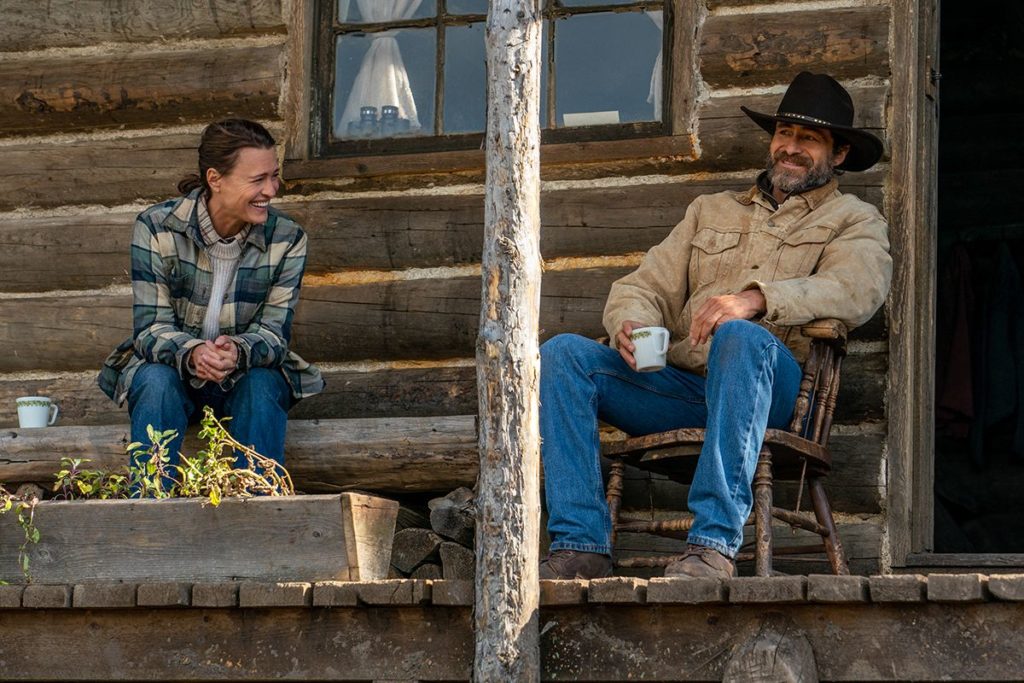 Final Thoughts
Bookended by two thoughtful songs, I'm On Fire and So You Remember Me, Edee eventually discovers a reason to live. Land may not provide the happy ending you want, but both Edee and Miguel find peace. Maybe, just maybe, she will no longer be the "hermit who lives in the mountains."
"We eventually learn certain details about Miguel's life and I'll say no more other than this: For those who believe everything happens for a reason, nobody in the world was better suited to find Edee than Miguel." Chicago Sun-Times
"Wright directs and stars in this simple but resonant story about a woman who finds personal salvation in a remote mountain cabin among a punishing, yet nourishing landscape." Tribune News Service
Not so much a survival movie as a two-person character study, this is what an "art" flick should be. Hope you enjoy!