Attach the name Ridley Scott (Gladiator, The Martian, The Last Duel) as director to the House of Gucci and you know it will be big and bold. Alternately, it doesn't mean it will be accurate. Or, as History vs Hollywood quotes the cinematographer, it's more akin to a "kitschy, funny, tragic tragedy, like a high-end soap opera." And what a soap opera it is. They have money, they have style, and they have fame, and we see it all. The clothes, the cars, and the residences alone are worth the view. Problematically, in making the House of Gucci larger than life, the characters became caricatures. Oddly, none of the main characters are Italian, and it shows.
For any of you still doubting the acting chops of Lady Gaga (A Star Is Born), House of Gucci should finally put that to rest. This is her movie and she owns it, far outshining co-star Adam Driver (Annette, The Last Duel). As The Movie Mom puts it "Lady Gaga is never less than fascinating to watch . . ." In truth, the film sags beneath its over-bloated 157 minutes when she is not on the screen. Still, if you don't know the story of the woman who tore apart the House of Gucci, it clearly is made for the movies, or at least TV, anyway. The lifestyles of the rich and famous always captivate, even if they are not "particularly ethical." I give House of Gucci 3.5 Gavels and it receives a 61% Rotten Tomatoes rating with a solid 7.0/10 IMDb score.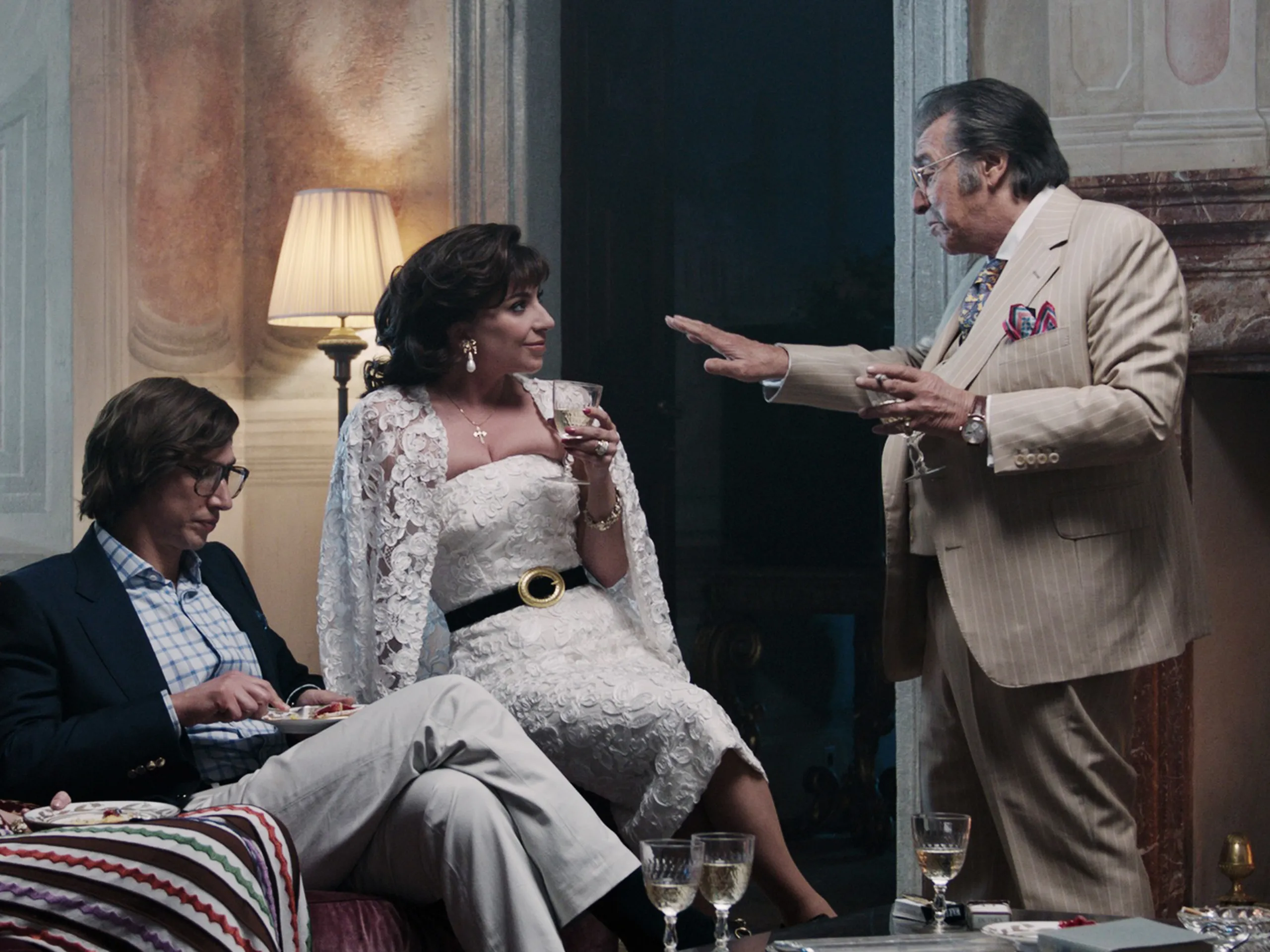 Plot
To enhance her life story, Patrizia Reggiani likes to say her family is in Ground Transportation, read that truckers. Once she sets her sights on seducing Mauricio Gucci, he has no chance. Marrying her so displeases his father, Rodolfo, that Mauricio is disowned. His uncle, Aldo, half owner of the House of Gucci, brings them to New York to learn the business. Soon, Rodolfo will be dead, and Aldo and Mauricio will disagree over the direction of the company. The ambitious Patrizia will make sure of that. But, what will happen when the smitten Mauricio begins to wander? Hell hath no fury like . . .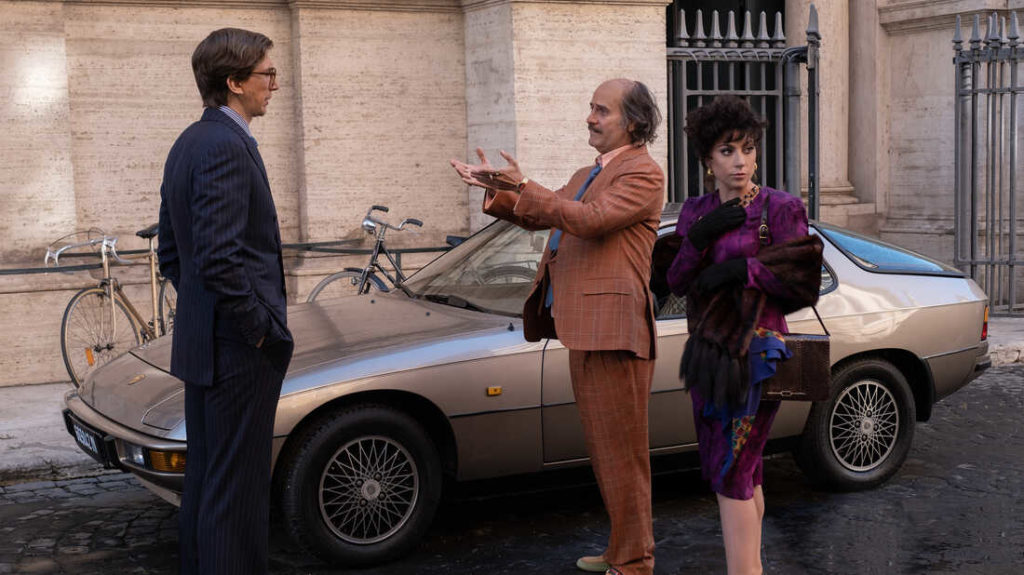 Actors
Does Patrizia bring Mauricio out of his stuffy lawyer-like shell? Was there always a spendthrift tycoon inside waiting to pop out? Lady Gaga and Adam Driver take us from lust to hate as Patrizia and Mauricio, a mismatched pair if there ever was one. Jeremy Irons (Red Sparrow) is always impressive as Rodolfo. Al Pacino (American Traitor) needs to bring it down about five levels as Aldo. Jared Leto (Justice League) will likely get a Razzie for worst performance as cousin, Paolo. If the Guccis decide to sue, he should be Target One.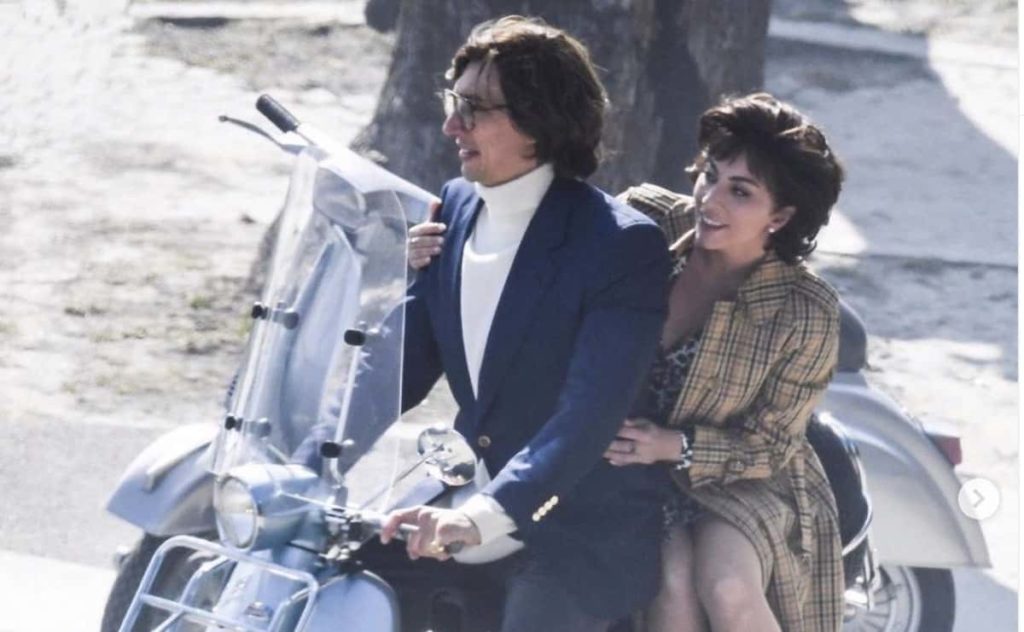 Final Thoughts
House of Gucci alternates from very good to very mediocre, intriguing to boring. The film suggests divorce but doesn't bother to tell us that the now-unhappy couple agreed to a $1.47 million/year alimony agreement. Twenty-six years later, despite a criminal conspiracy, Mauricio's estate is still under orders to pay. Who says crime doesn't pay?
"Amid the jumble of fake Italian accents and overall too-muchness, an Oscar-ready Lady Gaga is flat-out fabulous. Is this ravishing soap opera of high fashion and higher crimes outrageous camp or The Godfather in designer duds? I'm calling a tossup." ABC News
"The abysmal Gucci would get a better grade, perhaps, if it was a term paper titled "How to Make the Assassination of a Famous Person Boring." New York Post
As Celine Dion sings "That's the Way It Is." House of Gucci is a mixed bag. Part can't miss and part can't watch, pay for it at your peril.