After two episodes, Guilt seems such a tepid name for this PBS four-part series. Sticking with one-name titles, Schemes might be more appropriate. Every character is much more than their initial, somewhat timid, appearance. Guilt might be a factor, but deviousness and guile are certainly the driving forces. Of course, the viewer gets two more episodes this Sunday evening and, perhaps, the writers will lead us into yet another direction. Who is this little old lady next door? Does she really outwit the conniving lawyer? How does the American fit into the equation? Will the drunken investigator get redemption? Who ends up with the lawyer's wife? Halfway through, she displays more Guilt than anyone else.
In a simple show about two men trying to cover up a traffic death, nothing is simple. Walter is found dead, sitting peacefully in his living room chair. Given his diagnosis of terminal pancreatic cancer, neither the police, his doctor, the medical examiner, nor the funeral director suspect foul play. His niece, Angie, from Chicago thinks it odd that the authorities performed no autopsy. Just how did the bruises get on his legs?
Walter's solicitor finds Jake's wallet left behind at the house. Max orders Jake to retrieve it during the wake. Grief takes its odd form as Jake and Angie get close, then closer. Now, it is only proper for a Scottish gentleman to assist the lady in winding up her uncle's affairs. Or, as Shakespeare would say, "what a tangled web we weave, when first we practice to deceive." I give Guilt 4.0 Gavels and it receives a solid 7.3/10 IMDb score.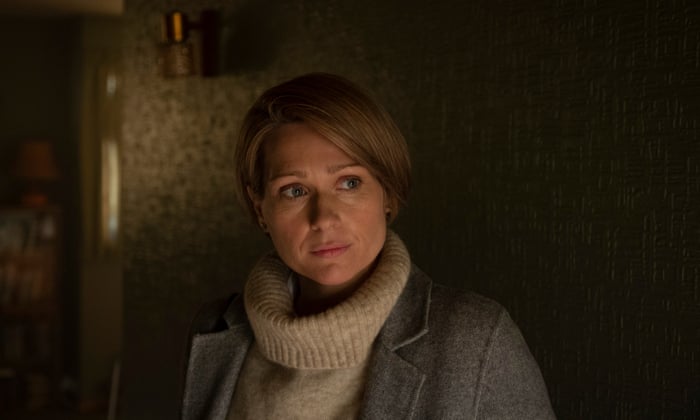 Plot
On the way home from a wedding, an inebriated Jake strikes a man on foot. Worried that he will be disbarred for allowing his drunken brother to drive, Max refuses to call the police. They carry Walter into his house and depart. The missing wallet brings them back to the scene of the crime. Will they get away with the perfect crime? Poor, unsuspecting Angie is not quite as naive as they might hope. Nor is anyone else in Walter's neighborhood. Maybe Scam should be the title of this affair.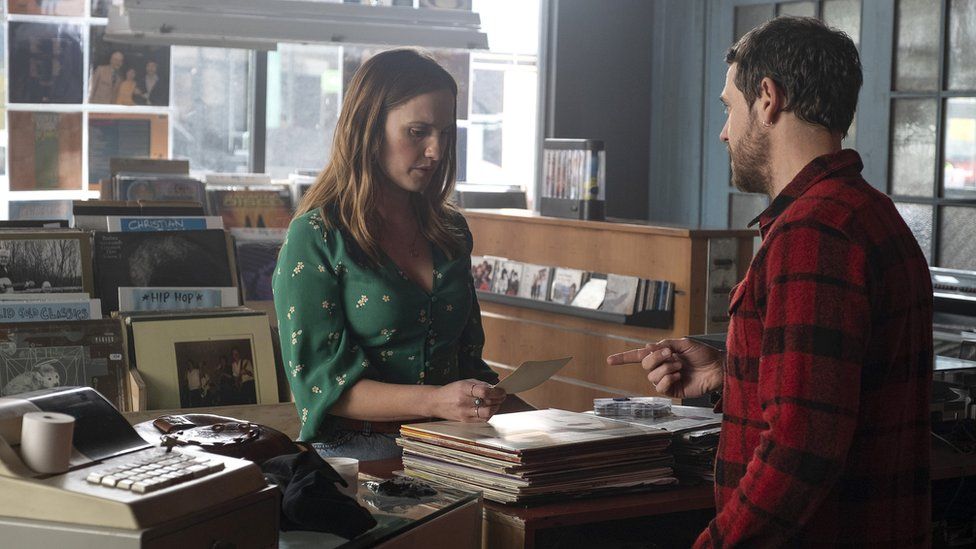 Actors
By my count, Mark Bonnar (Max) is in at least eight different movies/TV shows I've reviewed, including Quiz, The Kid Who Would Be King, Unforgotten, and Home Fires. A master of his craft, he goes from livid to charming in an instant. Jake, played by Jamie Sives (Chernobyl), begins to resent his condescending brother, and takes his own initiatives, generally with similar unwanted consequences. Angie, acted by Ruth Bradley (Ted Lasso), begins to suspect she may be a pawn. Why do people keep underestimating her?
Final Thoughts
As the owner of a record store, and the niece of a man with an outstanding collection of vinyl, music forms a nice bond for Jake and Angie. Clearly, though, he's above his pay grade. Is the message 'lies weigh on one's soul?' Sheila notes that Max looks tired. "I'm not surprised after everything you've done, after everything you've been through." So, where does Guilt take us from here?
"What elevates Guilt – besides the artful direction, eye-catching production design and a killer soundtrack – is the rich river of black humor that bubbles through it." The Guardian
"The latest offering of PBS's Masterpiece, this four-part series has a verve that made me think of the TV series Fargo, which I mean as high praise." NPR
Set in Edinburgh, the Scottish brogue is quite heavy, so turn on the subtitles. Likewise, the topic of Guilt and cover-up is heavy, but the presentation is not. This one can be your guilty pleasure.