For my return to the movie theater, my options were The Wrath of Man or Spirit Untamed. Go big, go bold, go loud, or go home! I chose Hell Hath No Fury Like Jason Statham. Or, you might name it John Wick: Fewer Bodies, Better Dialogue. In this "loose re-make" of the 2004 French film Cash Truck, director and co-writer, Guy Ritchie, provides no good guys, just varying shades of bad guys. Set mostly in Los Angeles, The Wrath of Man already grosses over $82 million worldwide. Those kind of numbers will encourage the studios to be more forthcoming. Summer is here!
Despite a few plot holes, Ritchie and Statham put the pedal on the metal to provide intense, unforgiving action. These guys take no prisoners. Mix in the head of a criminal enterprise, some desperate, battle-hardened, elite military troops, and a few corrupt government FBI agents, and they can't afford to leave witnesses. More than anything else, The Wrath of Man is about revenge with a capital R. Patrick Hargreaves was on vacation with his son, Dougie, when he gets a call to surveil an armored truck. "It will only take a quick two minutes." Those two minutes cost the life of his son and put Patrick in the hospital. The police have no leads as to the killers. The enterprise will not sleep until "justice" is done. I give The Wrath of Man 3.5 Gavels and it receives a 66% Rotten Tomatoes rating with a fine 7.2/10 IMDb score.
Plot
Unable to ascertain the identity of the killers, Patrick concludes that the Fortico armored truck robbery was an inside job. Easily able to obtain employment there, and now referred to as "H," he makes no friends. Shortly thereafter, he saves of the lives of fellow employees, Bullet and Dave, by quickly dispatching six robbers. Viewed through a different lens, H now has respect, if not complete trust. Still, is he any closer to finding his son's killer? What makes him think that the killers will strike twice at the same place of business?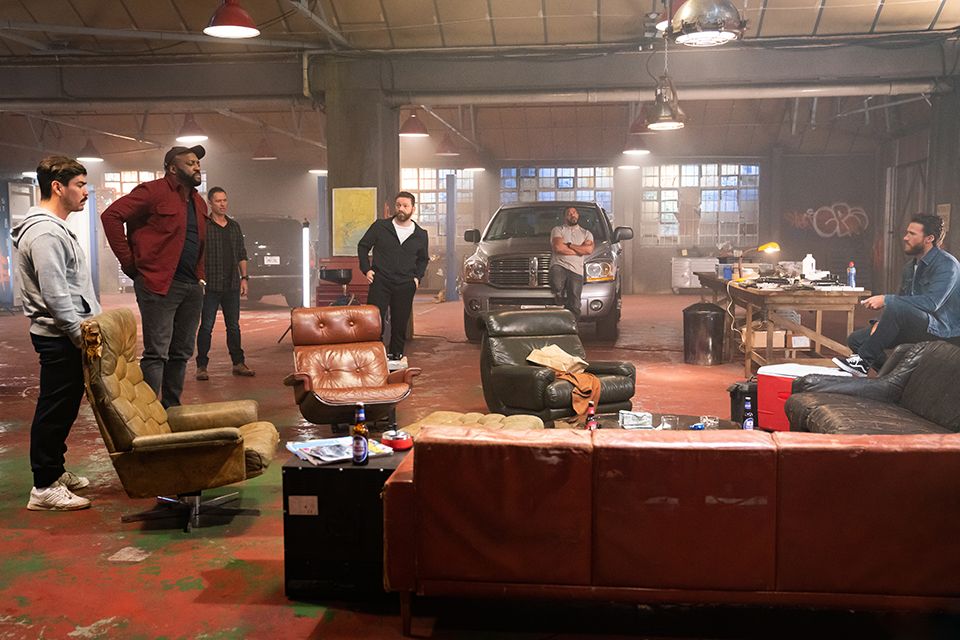 Actors
Is Jason Statham one of Hollywood's "leading men?" BBC estimates his films generated over $1.5 billion from 2002-2017. That doesn't include The Meg and Fast and Furious: Hobbs and Shaw. Justly criticized for his characters "lacking depth and variety," H is more of the same. If it ain't broke, . . . To a certain extent, one wonders whether the career of Scott Eastwood (Pacific Rim: Uprising, Outpost) is on a similar trajectory. As Jan, he seems to be doing his best Jason Statham impression. Other actors of note include Jeffrey Donovan, Andy Garcia, Josh Hartnett, and Rob Delaney.
Final Thoughts
In my humble opinion, the editing in The Wrath of Man could use some work. This is another case of the overuse of flashbacks. For your information, Ritchie divides the film into four parts, the last entitled Liver, Lungs, Spleen, Heart. Once you understand the meaning, it becomes an unforgettable phrase. Finally, the movie needs some backstory into the criminal enterprise and its relationship to the FBI.
"The film features Ritchie favorites: brutally violent lowlife characters who like to steal and don't mind killing plus a time-twisting storyline." Movie Mom
"Wrath of Man isn't as blatantly funny as The Gentlemen is, though it has its laughs, but it is taut and exhilarating without a single wasted moment." New York Post
Probably too violent for many viewers, still The Wrath of Man is a good start to the summer season. Bring on the fireworks!