Filmed in Cleveland Heights, Cherry has little else to interest you. Note the name of the fictional bank in the picture below and the same might be said of the film. Without this column, this movie would have been turned off after thirty minutes. Like Yes Day, most folks already understand certain immutable laws. Still, Cherry repeats the obvious for drug addicts. "When you get flush, you spend it on drugs. When the drugs run out, you get sick. Then, you need more money." So, if you enjoy watching two junkies shoot up over and over, Cherry will get you high.
Cherry is based on a book by Nico Walker, a decorated war veteran untreated for PTSD, addicted to heroin, and bank robber, ten times over. Described as a book about "the horrors of war and addiction," the film focuses mostly on the latter. Extended narration is the first thing you notice about the early parts of Cherry. No need for dialogue when the main character guides you through his thoughts and actions. As you might expect, the name of the movie comes from Cherry's first experience in war. After nightmares, anger outbursts, and suicidal thoughts, the doctor prescribes Oxycontin. Not much later, his wife, at wit's end, joins him in drug usage. Part Four ends with "we became addicts."
Sadly, the title of Part Five is Dope Life. By this time, I was feeling like a dope for still watching. I give Cherry 2.0 Gavels and it receives a 38% Rotten Tomatoes rating with a 6.3/10 IMDb score.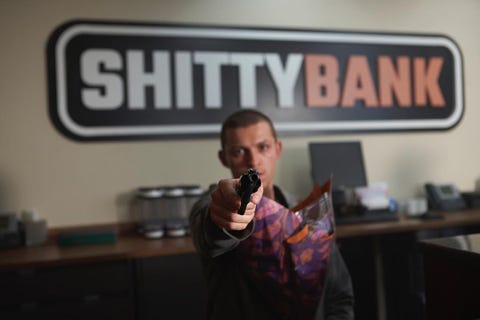 Plot
Attending a Jesuit college in 2002, Cherry flirts with Emily. Certain that things are going too fast, she makes plans to transfer to a college in Montreal. Devastated, Cherry enlists with plans to be a medic. Realizing her mistake, Emily too late abandons the idea of Montreal. They marry, but after two years in Iraq, Cherry returns home damaged. Sucked in by the vortex of drug abuse, Emily suffers an overdose. Is this the final straw, or just the continuation of the scourge of heroin?
Actors
The critics' opinion of Tom Holland's performance range from "the best of his life" to "badly miscast." I tend to the former as only a solid actor could make an audience feel so miserable. Bring back my Spider-Man! Is there ever a name that screams military like Ciara Bravo? Continuing with the Ohio connection, this 23 year old attended Summit Country Day school in Cincinnati. An actor since 2008, she recently starred in the Kate Mara fiasco, A Teacher.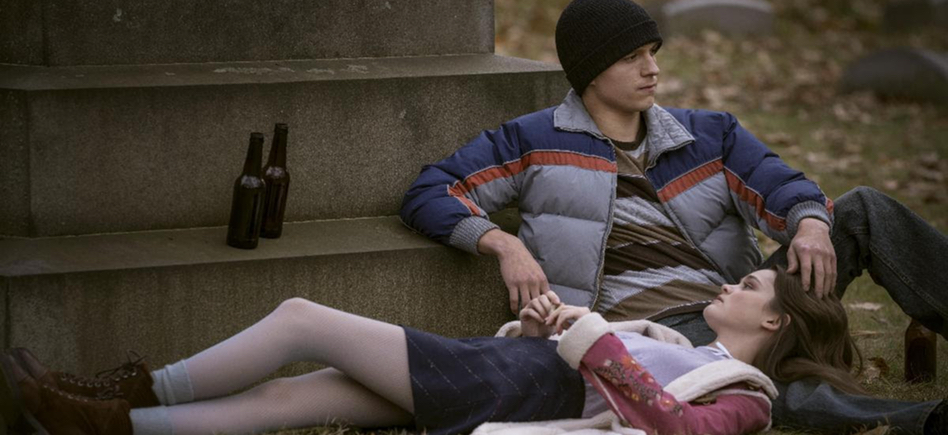 Final Thoughts
Generally, the FBI is pretty good at catching bank robbers. Cherry seems to do his very best to get caught, but can't even do that right. In real life, Nico Walker spends eight years in prison, writes his story and sells the movie rights for $1 million. Cherry offers some hope at the end, but not that much hope.
"Cherry has no way of getting you to care about someone who hardly seems to care about himself." IndieWire

"The movie is so overbearingly high on its own fizzy, clever stylishness that it strands the heart of its own story. And it strands otherwise interesting actors . . ." Rolling Stone
Henceforth, if Hollywood intends to depress us with such fare, please keep the length well under two hours sixteen minutes. We've suffered enough!