A Teacher flunks the test, both the eye test and the smell test. On the first day of class, trying to make a good impression at a new school, Claire Wilson wears the lowest cut sweater with the most cleavage showing without getting arrested (see below). Of course, that is an exaggeration, but, if you want to get noticed by teen boys, that outfit is a good start. For a show that warns us about "grooming," this one possesses little subtlety of an actual "groomer."
So soon after Netflix created controversy over possible glorification of suicide in 13 Reasons Why (Business Insider), Hulu jumps on the bandwagon with teacher sexual abuse in A Teacher. Like the 2013 indie movie on which it is based, the first three of ten episodes encourages us to empathize with her. After all, her husband may be a neglectful spendthrift and she struggles with her inability to have children. Even the student, Eric Walker, initiates the early inappropriate contact, resisted by Claire. None of which have anything to do with behavior that she knows is clearly illegal. Put on all the "warnings" before and after each episode that you want, but, so far, this one gets a failing grade. A Teacher is just voyeurism. I give the series 2.0 Gavels and it receives a 72% Rotten Tomatoes rating with a 7.3/10 IMDb score.
Plot
Eric, a senior soccer player for the Westerbrook Wolves, wants to to attend the University of Texas but needs a 1250 SAT score for a scholarship. Seeing new English teacher, Claire Wilson, at a diner where he works, he suggests that she tutor him. Shortly thereafter, her brother is about to arrest Eric for underage drinking at a house party. Eric asks if Officer Nate Wilson would call his sister to transport him home. Thinking of Eric's future, Claire requests Nate to forgo charges. The next day, Eric "expresses" his appreciation. The path to destruction begins.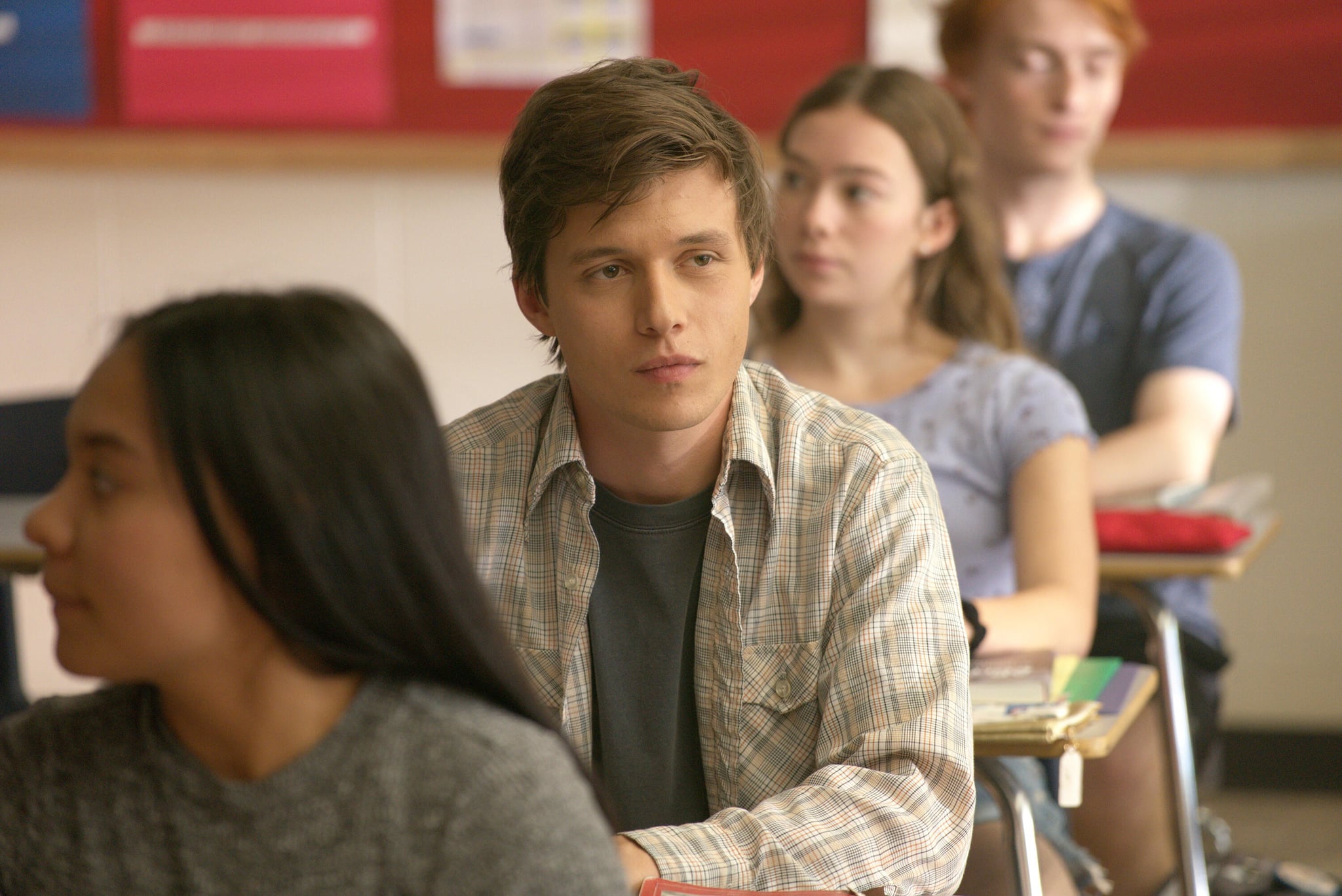 Actors
Who does Kate Mara root for when the Steelers play the Giants? If you didn't know, she is a great-granddaughter of both New York Giants founder Tim Mara and Pittsburgh Steelers founder Art Rooney, Sr. It may be even more complicated for her sister, actress Rooney Mara. Kate first came to my attention in House of Cards but since starred in Megan Leavey and Chappaquiddick. As Claire, she "pairs" up with Nick Robinson, student Eric Walker. Both are viable in a predictable script.
Final Thoughts
In any analysis on the topic, why does A Teacher think that a student can keep a relationship secret? In all marital relationship, affairs rarely escape the light of day. Does knowing that your behavior will lead to ruination, professionally and personally, yet unable to stop it, indicate mental illness? Would anyone suggest that all those who engage in affairs have mental illness? Probably not.
The Chicago Sun-Times thinks "A Teacher…deftly handles the delicate and incendiary material without indulging in sensationalism or titillation." On the other hand, The New York Times shares my concerns with "more noticeable is how seldom it feels like a cautionary tale, despite the onscreen cautions and referrals to sexual assault resources . . ." Whatever the case, three "lessons" from A Teacher are enough for me. I'll look elsewhere for my entertainment.