After a disappointing Bridgerton, imagine my surprise to find a real love story in the low-budget Sylvie's Love. When I say low-budget, I mean some of the sets look like they are left over from West Side Story, the 1961 version. Since the yarn takes place over the years 1957 to 1963, maybe that makes sense. Further, one of the producers, Nnamdi Asomugha, is also the leading man. Talk about a money-saver. I do think he needs to work on his acting skills, but as a former four-time all pro cornerback, I'm not going to be the one to enlighten him.
Of course, this is Sylvie's Love, not Robert's Love. Although he is an integral part, the tale is told from her perspective. Pregnancy and housework placed a ceiling on the expectations of the black female. Yet, she wants more. As her music store owner father says, "whoever heard of a black girl making TV shows?" But, it is her music background that attracts her to Robert, the jazz saxophone player. It is the love story, the constant 1950's music, and the acting of Tessa Thompson that will attract you to Sylvie's Love. I give the Amazon Prime film 4.0 Gavels and it receives a 93% Rotten Tomatoes rating with a 6.6/10 IMDb score.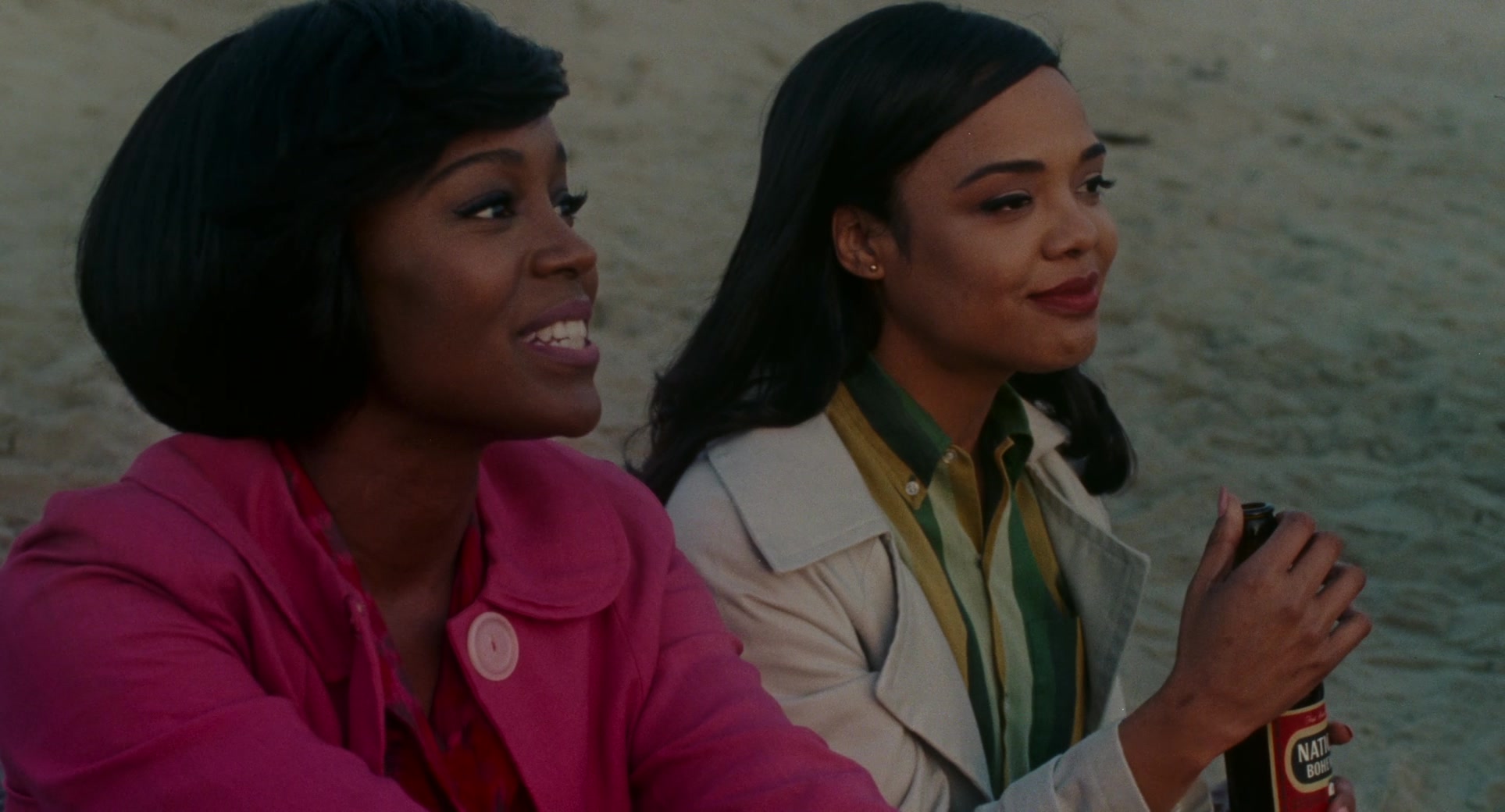 Plot
With her fiance in Korea, Sylvie passes the time in her father's music store. Robert answers the Help Wanted sign, mostly due to his attraction to the pretty lady behind the counter. Not pleased, Sylvie's mother advises "never give off gushing praise to a young man beneath your station." Invited to a music gig, Sylvie soon deems Robert "extraordinary." Five years later, married to Lacy, she still hasn't told Robert that he has a daughter. Meeting by chance again, she still finds him "extraordinary."
Actors
Surely, you will remember Tessa Thompson from Men in Black: International. Unlike the self- assured Agent M, here she is less certain of her future. She flat-out carries the film as Sylvie, yearning for something that always seems just outside her grasp. Nnamdi Asomugha plays Robert with a great deal of sensitivity. He's married to Kerry Washington, recently seen in The Prom and Little Fires Everywhere. That's what a power couple looks like.
Final Thoughts
The message of Sylvie's Love is that "life is too short to do something you don't absolutely love." In this sweet and sometimes melancholy, date-night film, it takes Sylvie and Robert some time to figure out just what that might be. But when they do, it's "extraordinary."
The Wall Street Journal describes it best as "the pleasure of this one, partly set in a jazz milieu, is its embrace of all the conventions — not just the melodrama and the star-crossed lovers but careerist ambition, emergent feminism, cultural pretension." More sentimental, The New York Post writes "Sylvie's is a love letter to the delights of a well-told love story." I count this one as a nice, unexpected find.