In our never-ending search for a great Christmas movie, I am sorry to report that Let It Snow doesn't ring the bell. On the plus side, it brings you great-looking, charismatic teens looking for love in Laurel, Illinois on Christmas Eve. And, the music is top-notch. Yet, it seems like they took the format from Valentine's Day. While multiple storylines, identical subplots, and cute actors might get teens to watch, Let It Snow has little to say.
Somehow, snow is to make all the difference. Other than a couple of cars in a ditch and a sled ride, Let It Snow looks like any other day. Poor Joan Cusack is a tow truck operator all covered in tin foil with no explanation as to why. Maybe she thought it was going to snow alien brain waves. Excluding the super-original idea that teens want to party, the writers wasted few brain waves on this script. Let It Snow is cute, without substance. I give it 3.0 Gavels and it receives a 5.8/10 IMDb rating.
Plot
Accepted at Columbia, Julie fears abandoning her sick mom. Stuart, fresh off a sold out performance in Chicago, just happens to be passing on a train through Laurel, curiously without luggage. Angie and Tobin, best friends from childhood, complete each other's sentences. Dorrie and Kerry shared a special night, but is that enough? Is love in the air at Waffle Town?
Actors
Isabela Moner, nka Isabela Merced, star of Dora and the Lost City of Gold, is so much better than this film. I'm surprised she took the role of Julie. Just as busy, though more so on TV, is Kiernan Shipka. Here, she plays Angie aka Duke. Jacob Batalon, as Keon, just wants to party. In his spare time, he appears in Spider-Man and Avengers films. All three are stars on the rise.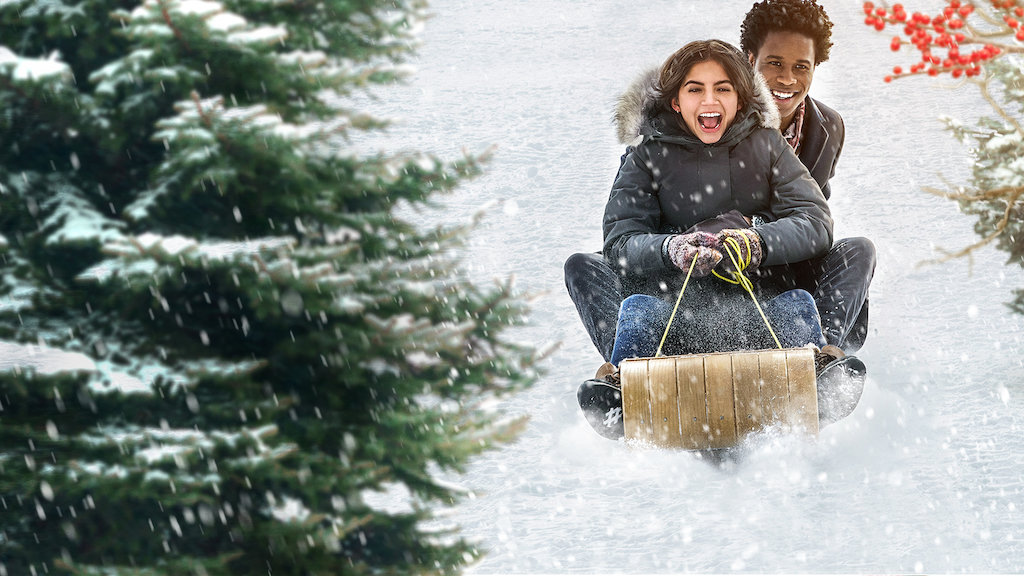 Final Thoughts
The Waffle Town sign lost its W. Does that make it "Awful Town?" Or, as Julie tells Stuart, "if you like coffee, don't buy it here." Julie can't wait to get out of town. She also notes that "snow hides a lot. It's the Spanx of weather." Sorry, folks. That's about as good as it gets.
RogerEbert.com warns "as a bland addition to the already low-stakes tradition of Xmas rom-coms, Let It Snow could use a whole lot more tinsel." On the other hand, Collider.com finds it "tremendously charming." Overall, it's no Love Actually, but still a darn sight better than Holidate.