Just when you think you've "seen" every medieval torture possible along comes HBO's Gunpowder to prove your naivete. Because Media Research tells me that my readers are generally consuming copious amounts of foodstuffs while absorbing my bits of wit and wisdom (I just made that up), I will spare you the gory details. But, to give you a flavor, Robert Catesby understates it with "they crushed my sister and butchered my brother. I will have my revenge."
Rated mostly true by Time, cruelty was "distressingly common," although the three-part series alters the timing of events for dramatic effect. So, if the pervasive persecution of Catholics led to "the plot," why do we remember Guy Fawkes rather than the mastermind, Robert Catesby? Why did Spain consider itself the grand protector of Catholics in a foreign land, i.e. England? After a very fine first episode, the remainder is less "explosive" and less intense. I give Gunpowder 3.5 Gavels and it receives a 72% Rotten Tomatoes rating with a 6.6/10 IMDb score.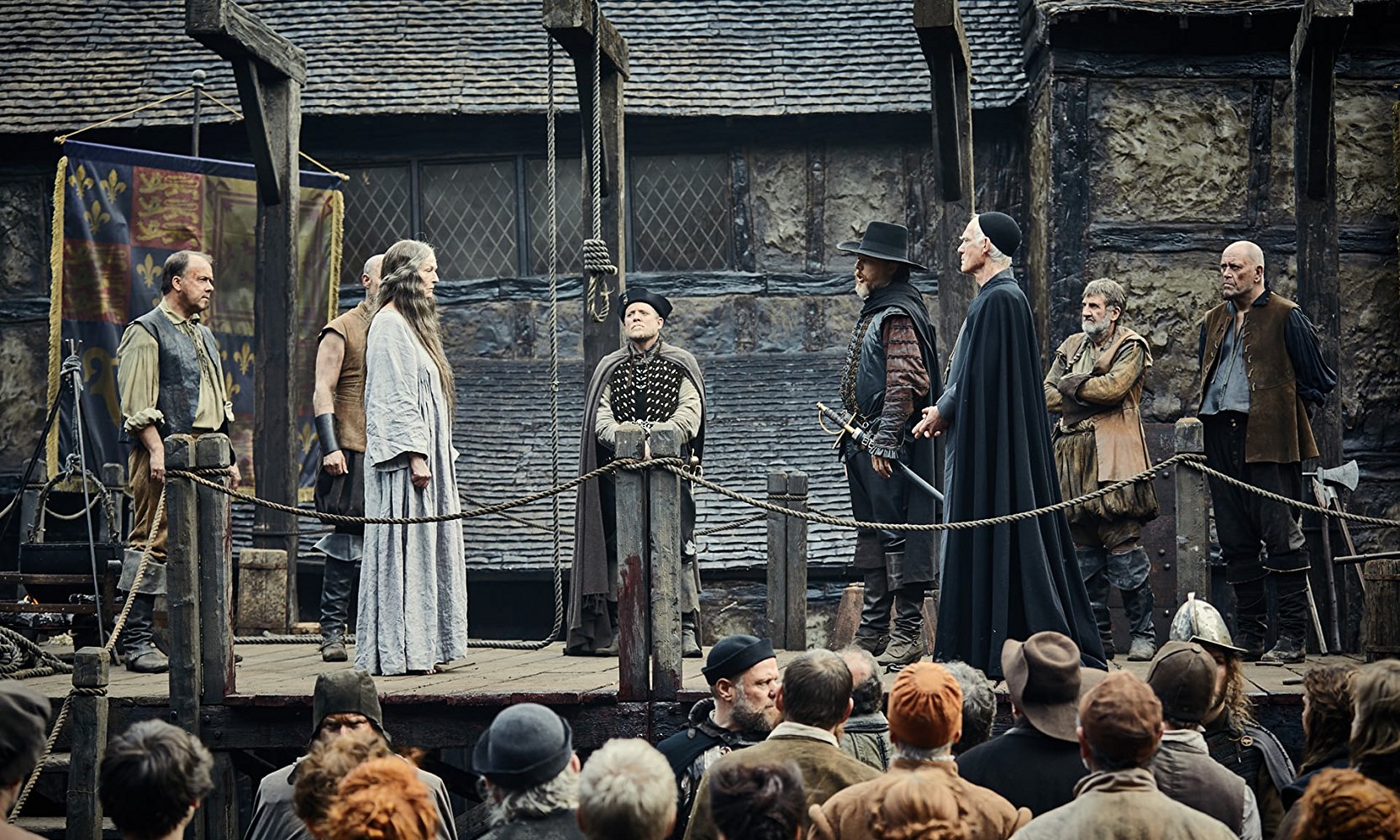 Plot
In 1603, Scottish King James Stuart becomes King James I of England upon the death of Elizabeth I. He tires of a 20 year war with Spain and seeks peace. As a condition, Spain demands that persecution of Catholics cease. Secretary of State Sir Robert Cecil and his henchman claim all Catholics are treasonous and want to overthrow the King. Robert Catesby, Thomas Wintour, and others become more and more desperate as Cecil tightens the screws. The plot to blow up Parliament and kill the King hatches, but where will they get the Gunpowder?
Actors
In Game of Thrones, Kit Harington (Testament of Youth) played a character you could cheer on. As Robert Catesby in Gunpowder, there are no good guys. Mark Gatiss (The Favourite, Good Omens) oozes the evil as Sir Robert Cecil. Liv Tyler (Ad Astra) is barely recognizable as Catesby's cousin Anne Vaux.
Final Thoughts
Of interest is that Harington is a direct descendant of Catesby. It's a good thing Robert Catesby's son survived. Otherwise, who would be Jon Snow? Typical anti-Catholic dialogue includes such lines as "the air in this house is rancid with popery." Again, I reiterate, Gunpowder is not for the squeamish.
IndieWire complains "this depiction of history from the perspective of the powerless fails to spark." On the other hand, Yahoo! TV advises "while I wouldn't recommend Gunpowder as something around which to gather the family as you sip holiday eggnog, it's certainly well-done and harshly engaging." Ultimately, the history lesson is good, just one episode too long.