If BBC wins awards with Wallander, why not try an origin series with Young Wallender. After all, it worked with Endeavor and Prime Suspect: Tennison, both well worth your time. Granted, Adam Palsson is no Kenneth Branagh, but few are. From the small town of Ystad on the southern coast of Sweden, Young Wallander begins his career in the third largest city, Malmo, which sits just opposite Copenhagen.
Set in his early twenties, Young Wallender is a rookie cop, working with his partner and best friend, maybe his only friend, Reza. He lives in a rough, ethnic neighborhood overrun by gangs, where no one knows he is a cop. A gruesome murder opposite his apartment complex requires a detective who knows the people and the area. Long before he is ready, Young Wallender becomes a detective. Although one finds some comparison to The Girl With The Dragon Tattoo, Season One on Netflix is not in that league. I give the six-part series 3.5 Gavels and it receives a solid, but not spectacular, 6.7 IMDb rating.
Plot
Hearing a fire alarm at 4:00 AM, Wallender gets out of bed to investigate. He sees a large gathering outside with a man tied to a fence. Before he can stop it, a grenade in the victim's mouth explodes. The police are quick to blame the incident on illegal immigrants. As a newly appointed detective, Wallender finds anti-immigrant sentiments running high, but also encounters drug and gun-running gangs. Who wanted Hugo Lundgren killed, and why?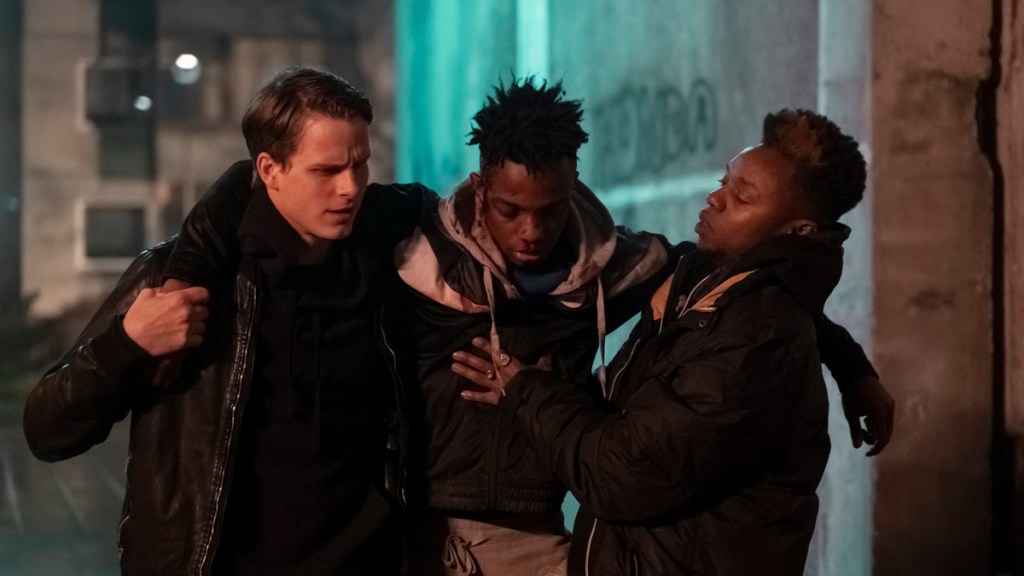 Actors
Critics complain that Kurt Wallender is a rather milquetoast sort of character, and they are not wrong. Adam Palsson's Wallender needs some more oomph! Ellise Chappell plays his love interest, Mona. You may remember her from Yesterday and Poldark. If renewed for a second season, expect Yasen Atour (Reza) to take a more prominent role. His filmography includes Robin Hood, Marcella, and Mission Impossible: Rogue Nation.
Final Thoughts
Young Wallander starts off with a slow simmer, although a riot caused by pro-Nazi group in intense. The pace picks up significantly by episode four. It's always nice to learn something new and Young Wallender brings you Fideikommiss, a method of transferring property, usually to the eldest. Money is always a motive for murder.
RadioTimes puts forth that "Young Wallander is by no means a standout new series, especially compared to its successful source material – but it will be sure to keep crime drama fans entertained for six episodes." Somehow, I think my time would have been better spent to watch the Kenneth Branagh version. Although some parts were very good, overall this one falls slightly short of my expectations.