Lisbeth Salander is a great character, strong yet vulnerable.  And, as played by Noomi Rapace, Rooney Mara, and now Claire Foy, a girl on a mission.  The Girl in the Spiders Web is a fitting follow-up to its predecessors, perhaps a little too gritty for me.  Still, the action, the twists, and the viciousness grab the audience.  The opening credits give a nod to James Bond movies, but Lisbeth makes no attempt to be Jane Bond.  Her world is much crueler, the Swedish winters much more harsh than the jet-setting life of James Bond.  I give this movie 3.5 Gavels and it receives a 59% Rotten Tomatoes rating so far.  I say so far because there are only 30 reviews at this writing.
Plot
The NSA asks Frans Balder to create Firewall which will allow penetration into the defense computer system of any country.  Now fired, he seeks Lisbeth's help in stealing the program so he can destroy it.  A group known only as Spider also wants Firewall and they don't mind killing to get it.  Lisbeth needs Michael Blomkvist, a reporter for the Millennium and former lover, to uncover information about Spider.  To top it off, the Swedish Secret Service is not pleased that the NSA is now on Swedish soil.
Actors
Claire Foy is Lisbeth and as mysterious as the character.  She inhabits the part.  Sverrir Gudnason is Blomkvist and the weakness of the flick.  He needs to channel some of Daniel Craig's intensity.  On the other hand, Sylvia Hoeks, as Camilla Salander is cast perfectly.  She is deliciously psychotic.  LaKeith Stanfield is also impressive as the NSA agent after Salander and Firewall.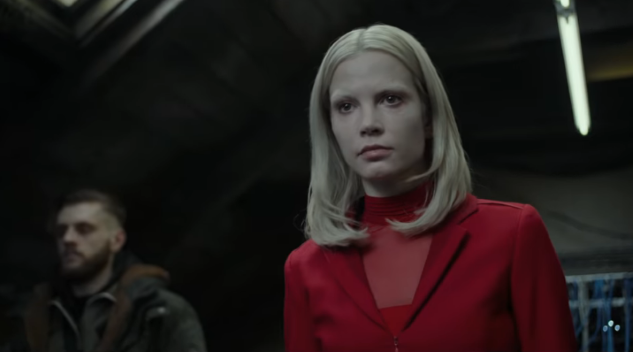 Final Thoughts
Lisbeth Salander has a little Robin Hood in her, "the righter of wrongs."  Although the establishment cares not for her vigilante methods, the public is more forgiving.  As a thriller with some sexual overtones, it does well.  But, given the history of her abuse and the level of violence in her past, the director feels compelled to film this in the dark with no hint of humor.  Those factors will affect its attendance numbers.  With a budget of $43 million, it projects to make $10- $15 million this weekend in the US.  I don't foresee it overtaking Bohemian Rhapsody.  Nevertheless, if the theater is not in your plans this weekend, put it on your Netflix list.  You could do a lot worse.