Generally, a historical biography like Radioactive would be a favorite. But, the director decided to make science boring, a non-feminist into a feminist, and make a political statement. Rosamund Pike argues that "any sort of conventional or insipid biopic" would not serve the brilliant Marie Curie. Such an insipid biopic would be more understandable to the audience than the symbolism of the spiritual dancer.
The director asserts that "you can't talk about discovery without talking about consequences." Granted, but she then superimposes the Hiroshima bombing after the quote that radium could be harmful "in criminal hands." Is she suggesting that Truman's excruciatingly difficult decision to save up to 10 million lives to avoid invading Japan was criminal? That was certainly a cavalier way to handle a complex topic.
Finally, Marie explodes at Pierre because he went to Stockholm without her to accept the Nobel Prize. That didn't happen (Newsweek). To the director's credit, she later includes Marie's true words that "a lack of funds held her back far more than did her gender." I give this disappointing Amazon offering 3.0 Gavels and Radioactive receives a 65% Rotten Tomatoes rating with a poor 50% Audience score.
Plot
At the Sorbonne in 1893, only 23 women studied among 1800 men. Marie Sklodowska complains too much about her lab partners and is thrown out by Professor Lippmann. Pierre Curie, interested in a partnership, offers her space, and an interest in her work. Soon, with the discovery of radiation, they will change the world. Their discoveries lead to fame, yet also come at great personal cost.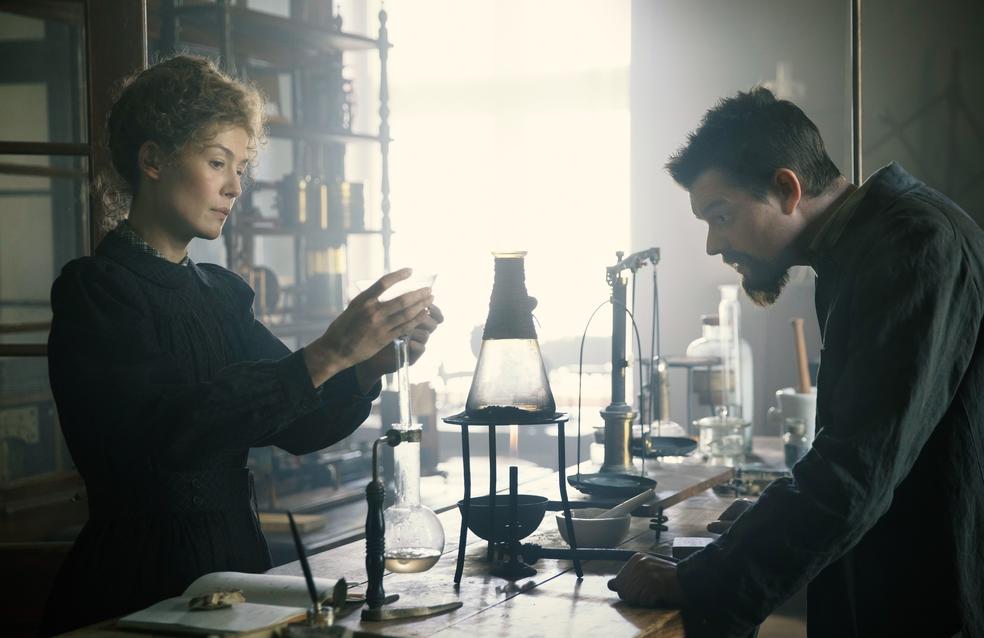 Actors
Overcoming some very questionable facial prostheses as an elder Marie Curie, Rosamund Pike (A Private War) portrays a determined, somewhat prickly, inventor. Smoothing over her rough edges is Sam Riley as Pierre. Recently starring in Emma, Anya Taylor-Joy appears as daughter, Irene Curie. Did you know Irene also won a Nobel Prize in chemistry?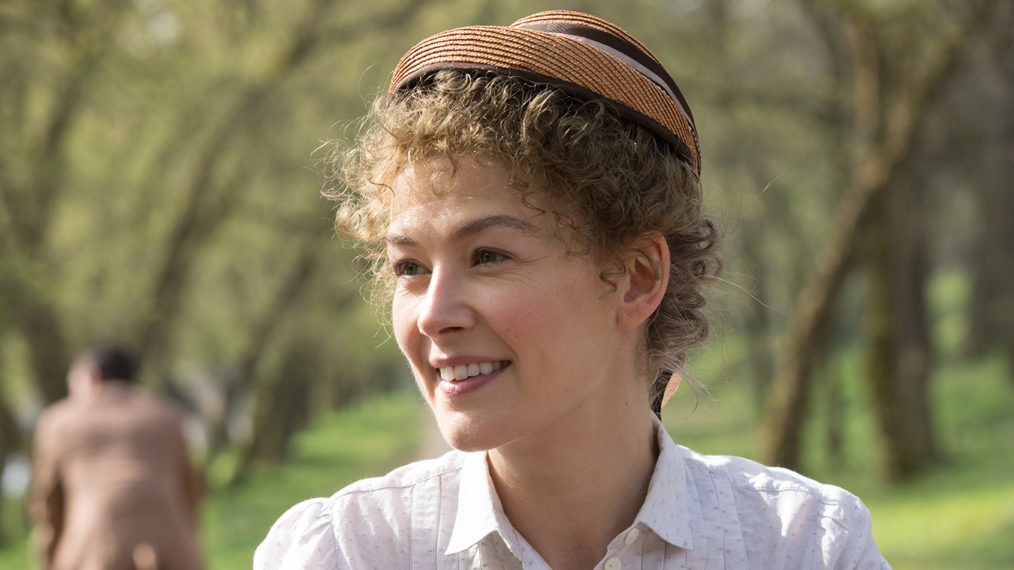 Final Thoughts
When asked if her mother is in a better place, Marie replies that "she is better in the ground in Poland" than in Paris. Yet, the movie glosses over the fact that Russian occupation made her studies in Poland forbidden (Town and Country). After the death of her husband, Marie's affair with a married man certainly made her "Radioactive." Marie would never understand that folks were unable to separate her scientific life from her personal life. As you can see, just the brief material in this review should lead to a gripping biopic, yet it drags.
The Detroit News yawns "Radioactive is somehow a stifling bore. Keep your distance." The Wall Street Journal opines "no one can say Radioactive takes a narrow, or sanitized, view of its subject, but the fallout from this expansiveness is incoherence." In the end, let's put this one in the category of "much worse than expected."