Aware that My Spy's release date changed three times, a Rotten Tomatoes rating of 51%, and a poor Audience score of 62%, I didn't expect much. And, maybe the expectations game inflates my impression. Still, I enjoyed My Spy from the very beginning. It has a cute kid, attractive mom, a lovable dog, spies, terrorists, and a fish named Blueberry. What more could you ask? Granted, the opening scene doesn't compare to a James Bond opener, but it wasn't bad. Kristin Schaal, playing the fawning tech sidekick, holds the early part together with her fine comedic timing. Then, the Dave Bautista/Chloe Coleman pairing sweep over you. After Stuber, I wondered if Bautista could rise to the fame of Dwayne Johnson. Here, he takes the first step. I give My Spy 4.0 Gavels.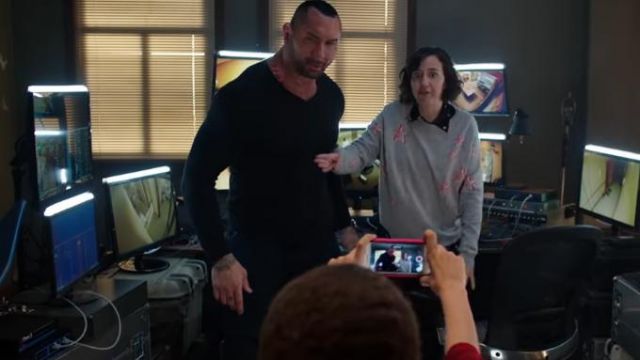 Plot
"Botching" an assignment in the Ukraine, JJ is demoted to surveillance of a mother and her nine year old daughter in Chicago. Kate's deceased husband hid plans to build a nuclear weapon, and her brother-in-law, Victor, intends to find, and sell, them. Just moved from Paris, inquisitive Sophie has no friends and lots of time to observe. When she discovers a hidden camera in her apartment, Sophie finds it easy to blackmail the CIA agents into a deal. JJ will train Sophie to be a spy, and Sophie will keep their cover. Of course, a nine year old will always always push the boundaries.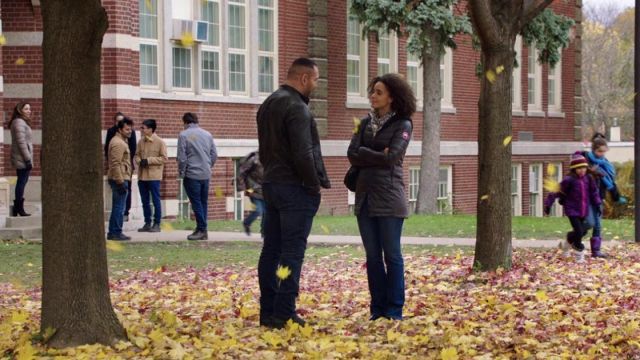 Actors
The large-man Dave Bautista and the tiny girl Chloe Coleman are an endearing sight to behold. Chloe is clearly the brains of the operation and JJ the brawn. Just how good is Chloe? Recently seen in Upload, she soon will be in Avatar 2. Every buddy movie needs a quirky, funny sidekick and Kristen Schaal (Toy Story 4), as Bobbi, fills the bill. Her "Fifty Shades of Amazing" comment was spot on. For Royals-watchers, Parisa Fitz_Henley (Kate) played Meghan Markle in the 2018 TV film Harry and Meghan: A Royal Romance.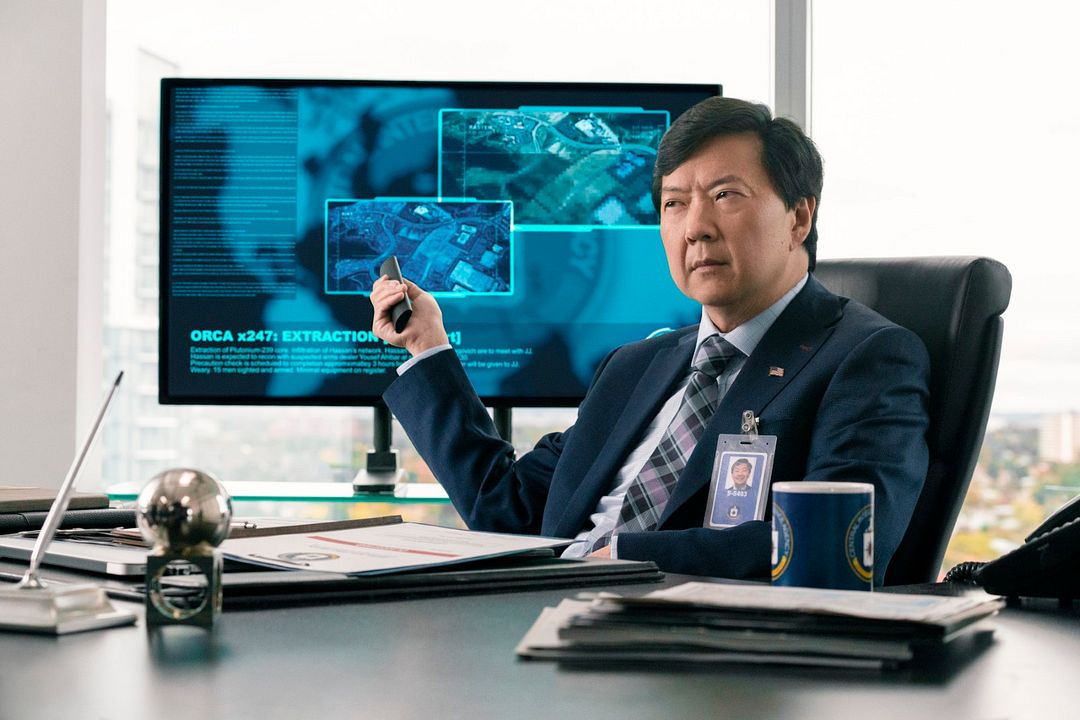 Final Thoughts
Chloe tells JJ that "under that rough exterior, you seem like a nice guy, but sort of damaged and alone." Bobbi wonders if JJ "still has a heart under that tattooed forest." Seeing JJ's attire, the gay neighbors inquire whether he is "advertising for Brawny Towels." Certainly, this will lead to ROMANCE!
Let's see what the crabby old critics have to say. The Detroit News likes it proclaiming "My Spy's got the goods. Pinky promise." Contrarily, the UK Times snarls "you don't have to see it now. Because there's little else to recommend this workaday revamp of the Kindergarten Cop formula, where a tough he-man is undone by some kiddies while solving a crime." Gosh, I like the Kindergarten Cop, one of the few movies I've seen more than once. Bottom line– I agree with The LA Times "Surprise! My Spy is fun." Is this where a nine year old says n'yah, n'yah, n'yah. I told ya!???"