See 2 welcomes back Baba Voss and Company. Where else do actresses Sylvia Hoeks and Alfre Woodard flash their genius alongside muscle-men Jason Momoa and Dave Bautista? Perhaps I was a little too hasty in my judgment of Season One of See. The Audience score for Season One sits at 85%. Even better, the first episode of See 2 gets an outstanding 8.6/10 IMDB score. Just what improved so much? Still violent, the inter-family feuds reach a fever pitch. Edo Voss, Commanding General of the Trivantians, hates his brother, Baba. Queen Sibeth Kane of Paya promises to rule side-by-side with her sister, Maghra. Not likely, given that Maghra tried to overthrow her eighteen years earlier. The Trivantians and the Payans are about to meet in epic battle.
Always gorgeously filmed in in the Canadian wilds, the writers catch up to the videographers in See 2. And, don't overlook the stuntmen and their choreographed fights. Are you able to figure out what's going on without first viewing Season One? I doubt it. Yet, what seems odd in the initial episodes becomes the norm by Season Two. The halting, menacing, conniving voice of Queen Sibeth seems perfectly in tune with her character. Most of all, the viewer learns that Kofun and Haniwa are not alone with their vision. Is it possible that what was once despised is now prized? Or, does Sibeth's claim that she is now pregnant with a sighted child make both Sibeth and Maghra vulnerable? Clearly anticipating episode 2 on Apple TV+, I give See 2 4.0 Gavels.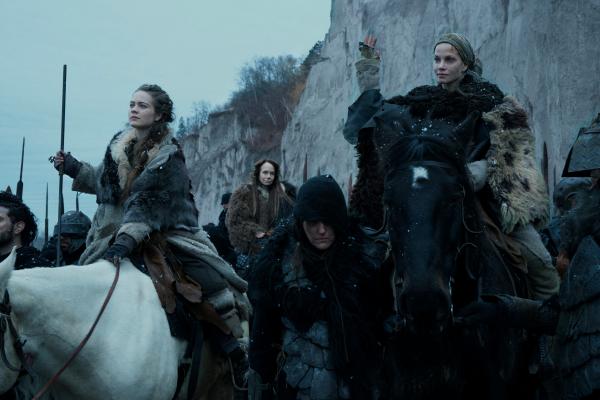 Plot
With Haniwa in the hands of General Edo for the last month, Baba chooses to go alone into the Travantian stronghold. The smithy tells him that "this is Edo's city and he will be looking for you." Betrayed, Baba laughs in the faces of his captors taunting "dead men thinking they are going to get paid." As we meet Haniwa's captor, what is Lt. Wren's backstory? Moreover, Lord Harlan can't be happy that Sibeth and entourage took over his house and city. What are his evil plans?
Actors
Just last week, I suggested that Jason Momoa (Sweet Girl) was a better actor than given credit. He's really got this blind fighting down. At least more so than Dave Bautista (My Spy), but then he's had one year's more experience. Expect lots of action between these two and their followers. Both Kofun and Haniwa appear destined for bigger roles this year. Keep your eye on Nesta Cooper.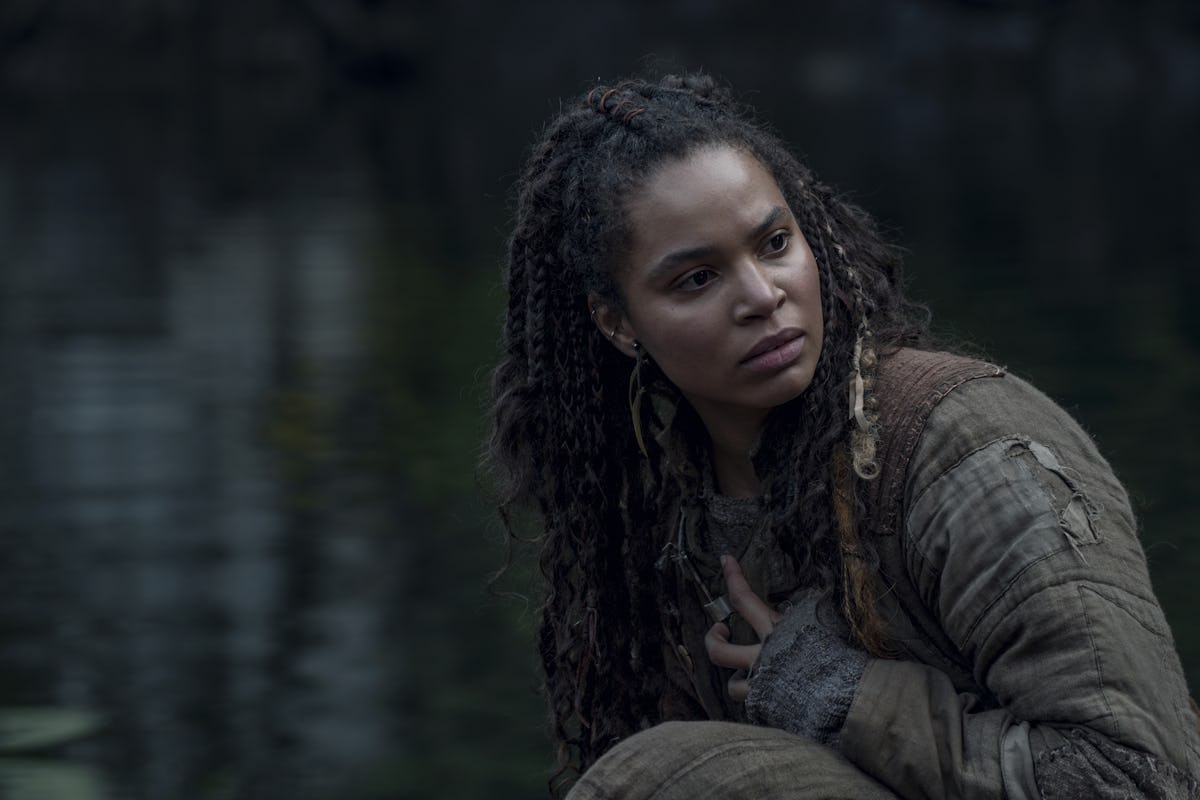 Final Thoughts
Just what did happen between Baba and his father? He's been gone from Travantis for 25 years, vowing never to return. Paris advises him, "get your daughter out and repeat your vow." See 2 also teases about Base Three in Edo's city that not even government officials may enter. Plots and subplots abound.
"In terms of performances, it's truly an epic face-off as Dave Bautista and Jason Momoa come together in a frame. They seem perfectly cast as the Voss brothers with a bitter shared history." Pinkvilla
"In season 2, which kicks off on Apple TV+ today, we learn a lot more about living in a blind society. And we come to grips with a blood feud that will haunt all concerned." Cult of Mac

So, should you see See 2? The Independent's (UK) headline calls it "hokum, tripe, high twaddle." Apple TV+, the audience, and I beg to differ! Don't be such a stuffed shirt, you Brits!