Entitled Ford v Ferrari, this movie is much more Shelby and Miles v Ford, corporate conservatism against a raw need for speed. Engineers know about compromises. An adjustment here has consequences there. But what if those compromises aren't compatible with your mandated goal to win? Carroll Shelby and Ken Miles are driven to obtain perfection, the perfect car, the perfect race, pushing to car to its maximum potential. Yet, this is only partially a story about racing, much more about relationships. In two and one-half hours, Ford v Ferrari explores friendship, marriage, and a father-son relationship, as well as the fight against corporate lethargy. Perhaps a tad long, I still give the film 4.5 Gavels and it receives a 91% Rotten Tomatoes rating with a very early 100% Audience score.
Plot
Lee Iacocca convinces Henry Ford II that the company must produce better models or it will lose the post-WWII generation. Purchasing Ferrari and entering the racing world would be a great first step. Rebuffed and humiliated by Ferrari at the last minute, Ford orders that the company win the 24 hours of Le Mans. To do that he needs Carroll Shelby to design, and Carroll Shelby needs Ken Miles to drive. The wrench thrown into the gears is that Miles is not exactly corporate-friendly. Just how badly does Ford want to win?

Actors
Matt Damon and Christian Bale have great screen presence as Shelby and Miles. It is a surprise that they have never before acted together. Damon indicates movies like this aren't often made because the producers want sequels. No sequel here but expect to see these two together again soon. Tracy Letts is Ford, Jon Bernthal is Iacocca, and Josh Lucas is the corporate bad-guy as Leo Beebe. One feels like he is watching another episode of Mad Men. For fans of Outlander, don't miss Caitriona Balfe as Ken Miles' wife.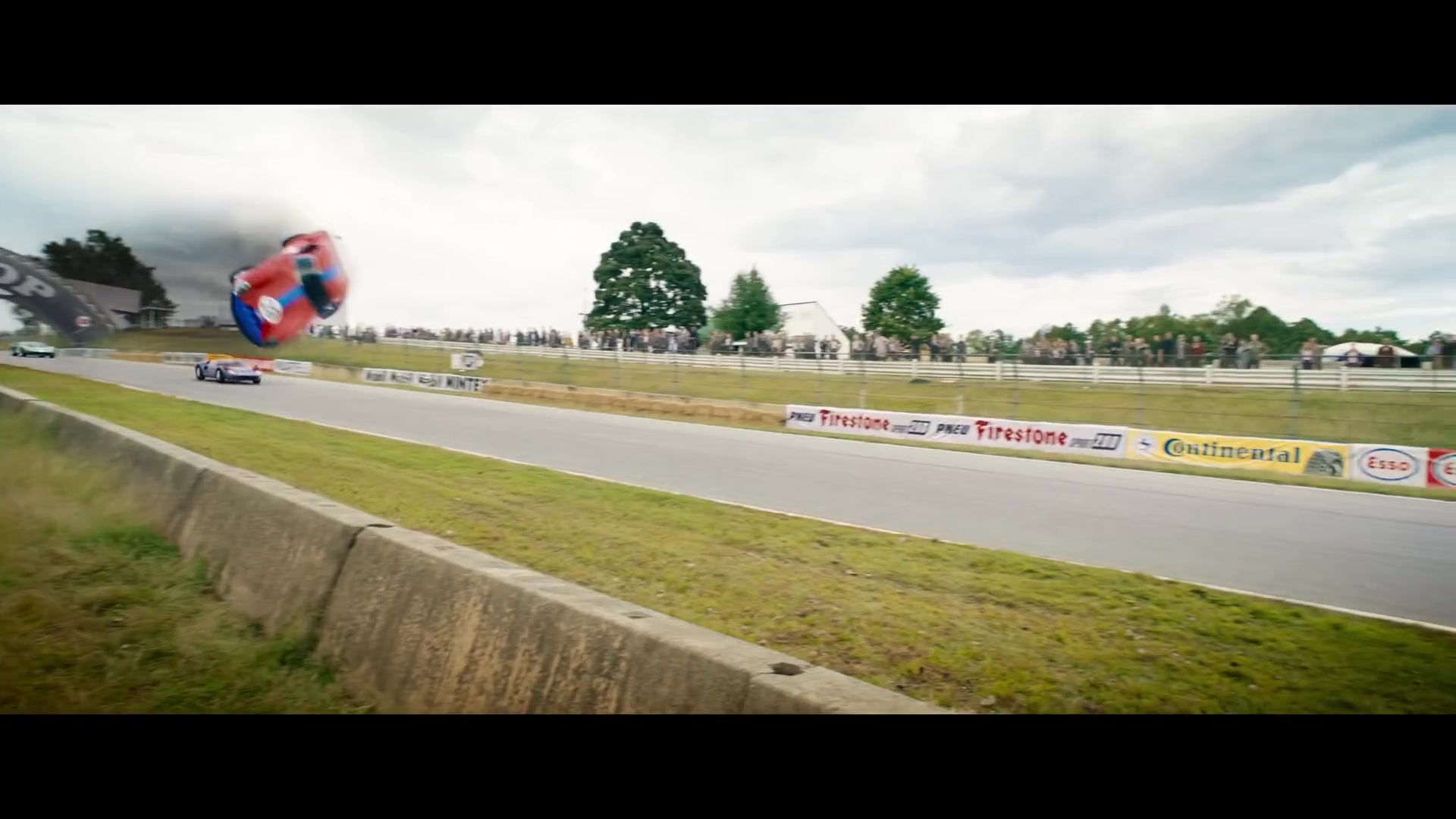 Final Thoughts
With a budget nearing $100 million, Ford v Ferrari will need to gross its projected $23-30 million this weekend. It helps that publications like The Wrap indicate that this is a "diligent recreation." If you are not familiar with the actual 1966 Le Mans finish, let's just say it's "unexpected." For those uninterested in a "sports movie," this is much more. Like Hoosiers, Bull Durham, etc., the best have personalities. And, Shelby and Miles have personalities in spades. Speeding along at 200 mph on IMAX can be quite exhilarating. Catch this one as it speeds by. I think even the fans of Last Christmas will enjoy the ride.
In case you missed it, here is link to yesterday's Thursday Morning Coffee.