Will she be more like Cleopatra or Virginia Woolf?
Was any actress more well known to The Greatest Generation than Elizabeth Taylor? As biopics go, from childhood star (National Velvet), to complex personal life (eight marriages to seven men), to outstanding philanthropy (AIDS research), Liz will provide plenty of material. Rachel Weisz is set to play the actress, apparently the movie to focus on her "private" life. In an age of paparazzi, I'm not sure much about her life remains private. Still, A Special Relationship should be worth the wait.
In a time that Chicago would like to forget . . .
Aaron Sorkin is in our conscience, for good or bad, through his rapid fire dialogue in West Wing, Studio 60 on the Sunset Strip, Moneyball and Social Network, among others. He is at his biting best in politics which brings our attention to his upcoming The Trial of the Chicago Seven, to be released next September. Riots at the Democratic Convention in 1968 gave rise to one of the most infamous trials ever, think O.J. Simpson-type notoriety. With Michael Keaton and William Hurt added to the cast, this one will be special!
One of NYT 10 Best Books of 2017
Amazon is producing The Power, a series based upon Naomi Alderman's book about a time when women are able to shoot lightning from their fingertips. As we all know, women have been able to shoot daggers from their eyes since, like forever, but this imagines a whole new weapon. Leslie Mann will star as a politician who uses her power to hurt an opponent. With this power, how will women treat the less fortunate, i.e., men. Indications are that human frailties being what they are, power begets more power, and the weak are suppressed.
The new GOT?
In the neverending search for a new Game of Thrones, on December 20 Netflix brings you The Witcher. First reported to you in Friday Morning Coffee – 1/4/19, it stars Henry Cavill as Geralt of Rivia as a bounty hunter of monsters. The video games sold over 33 million copies. Get ready for a world "where people are often more wicked than beasts." For the ladies, here is the image that is getting all the buzz!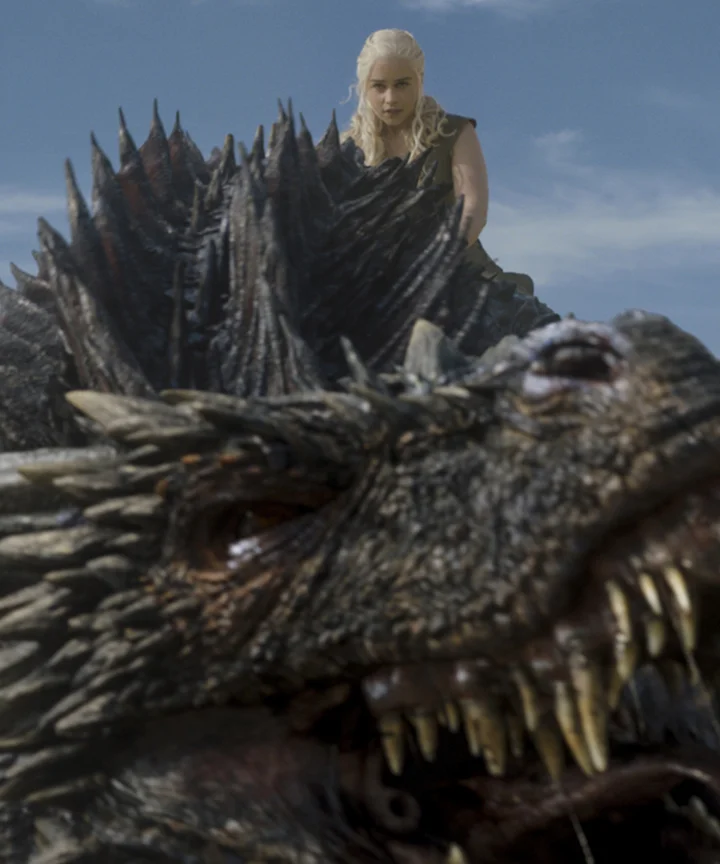 But why re-invent the wheel?
HBO gave the go-ahead for The House of Dragon, a 10 part series set 300 years prior to The Game of Thrones. Of course, that could only refer to the Targaryen clan, those who first rode the dragons. Apparently based upon the book Fire and Blood, we also see earlier Starks and Lannisters. It also sounds like there may be a tad bit of incest, too; no big surprise in this line of characters. I'm sure this will garner lots of attention in the coming months.
What if . . .
What if your town suffered near complete annihilation from an epic tornado and only your house and family were untouched? Imagined from true events in 1925, Falling To Earth is based upon on 2013 novel. Ben Affleck is Paul Graves, a wonderful family man and a successful businessman. But, what happens when your good fortune is resented by those who lost everything, including family members? An ill wind is blowing in more ways than one. No date set yet for this one.
Check the limits on your malpractice insurance!
Actors assume that their movies will hit the big screen. Bonuses included in standard contracts are based upon how well the movie does in theaters. What if the studio decides it doesn't want to spend $30 million to market the movie and it goes directly to a streaming service? At this point, the actor is out of luck. Recently, Netflix did pay some bonuses to those who complained. It seems this should not present that big a problem as agents already include language for streaming bonuses in independently-financed movies, those more likely to go directly to streaming. Expect that verbiage to transfer to the standard contracts or expect actors to sue their agents.