Now I understand.  All this time, I thought Ryan Reynolds (Deadpool) was the crazy one in the family.  Just wait until you see Blake Lively in A Simple Favor.  She is just as irreverent and bawdy as her husband.  Her character is completely without filter, each utterance as surprising as the next.  With some nudity and lots of foul language, this movie earns its R-rating.  With plot twist after plot twist, some easily foreseen, the movie never takes itself too seriously.   We are along for the ride and the fun.
Plot
Stephanie is a single, helicopter, nerdish mother.  Emily is the stylish, big-job-in-the city, never-around-to-help-out mother.  Their kids are best friends and Emily manipulates that relationship to ask Stephanie for a simple favor.  Two days later, she still is not back to pick up her child.  Even her husband doesn't know where she is.  A body is found and the police knock on the door, never a good sign.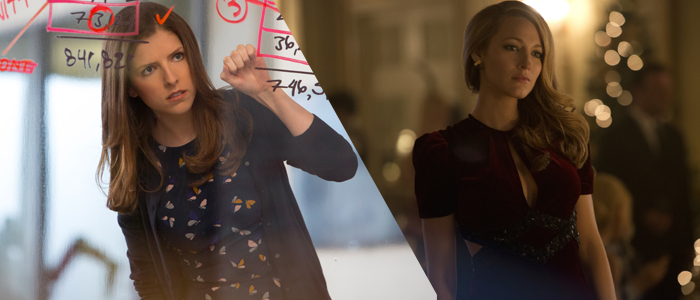 Actors
Anna Kendrick stars as Stephanie, her outfits sometime making the audience cringe.  Nevertheless. she plays opposite off the cosmopolitan Emily quite well.  Blake Lively is Emily, her constant use of foul language might make a sailor cringe.  As the movie progresses, her character fleshes itself out.  Henry Golding, recently of Crazy Rich Asians, is Emily's husband.   Linda Cardellini of ER fame makes a brief appearance.  Some nice comic relief a provided by Andrew Rannells, another parent in the neighborhood.
Final Thoughts
The critics compare this movie to Gone Girl and The Girl on the Train.  Neither have the risque humor of A Simple Favor.  The former are drama; A Simple Favor lets us know that the surprises may have a hint of macabre amusement.  This is definitely an adults-only movie.  It is certainly better than the Halloween horror offerings to come.  If you don't have time to see it in the theater, put it on your list to see after the kids are tucked in bed.  You just might find it to be a guilty pleasure.