Like Ricky Nelson in Garden Party, is Anna Kendrick trying to change her Pitch Perfect image? If so, I'm not sure that Love Life on HBO Max is the right vehicle. As one of the executive producers, Ms. Kendrick reunites with Paul Feig, who cast her in A Simple Favor. Like that film, she seems more comfortable with the down-to-earth, next-door-neighbor character than the jump-in-bed-on-the-first-date Darby Carter.
Each episode of Love Life follows Darby as she attempts to find The One. Although I only lasted through four different chapters, read that four different men, each scenario is the same. Meet the guy, have sex, get disillusioned. Try as they might, the writers give Darby little depth, and less humor. One publication refers to Love Life as a run-of-the-mill rom-com. Certainly, nothing about it demands your attention. I give the 10-part series 3.0 Gavels and it receives a 62% Rotten Tomatoes rating with a solid 82% Audience score.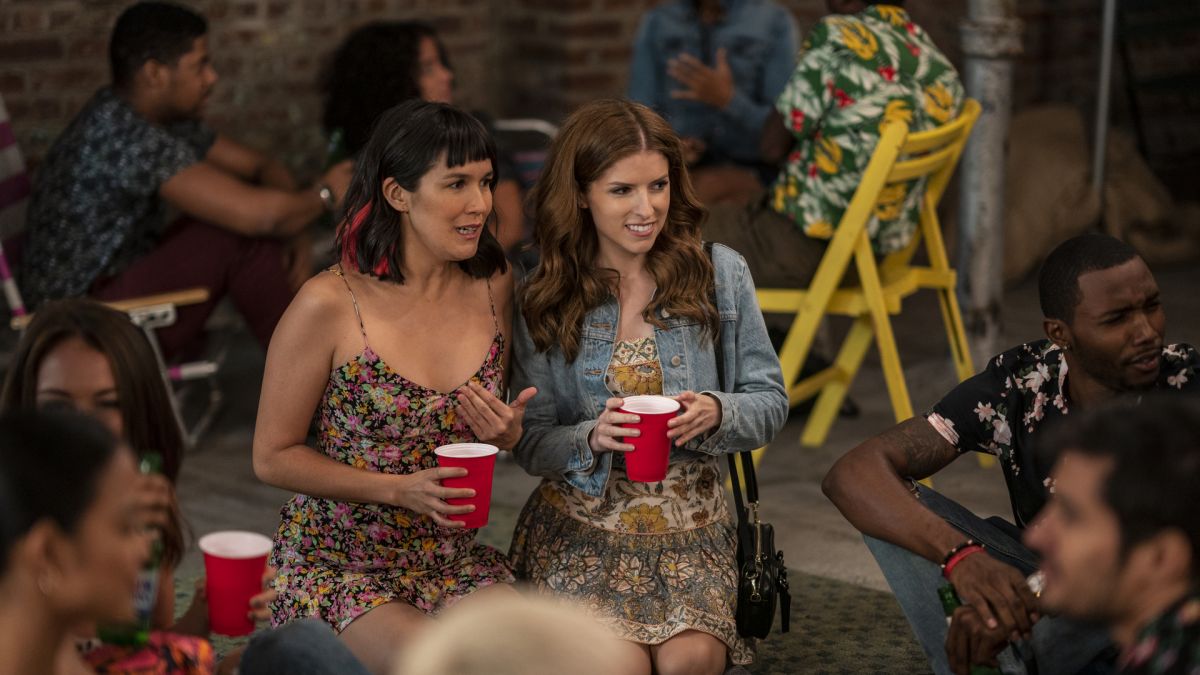 Plot
Certain that she is destined for more than a job as a tour guide in an art museum, Darby yearns for a relationship like that of her roommate, Sara. Drug to a karaoke night, she meets Augie, impressed by his job with Politico. After a romp in the sack, she becomes "woman waiting by the phone." One year later, she delivers items to her former boss, Bradley, the older man, recently divorced. Rather than be herself, Bradley becomes her "life." Another year later, she "exorcises" Bradley with a one-night stand, feeling empowered by lying about her job, then guilty because she knows the feeling of rejection. And so on . . .
Actors
Undoubtedly, it was the Anna Kendrick name that attracted me to Love Life. Ultimately, I leave disappointed. She's a 35 year old trying to be a 22 year old and it just doesn't work. Zoe Chao (Downhill) is Darby's best friend and anchor, Sara. In retrospect, she might make a better Darby. Darby's other roommate is Mallory, played by Sasha Compere (Uncorked). In four episodes, she gets little screen time to make any impression.
Final Thoughts
Love Life scenes include "what do you do when you boyfriend's family likes his ex better than you?" And, "what do you do when you find out your boyfriend has LOTS of debt?" The Playlist writes "Love Life ends up resembling the nature of dating it chronicles – seemingly endless options and varieties of prospects but few opportunities for authentic, meaningful connection."
Indiewire complains "Kendrick's talents as a fierce, often biting, performer – who can channel powerful emotions into specific gestures and phrases – are wasted on Darby, who's painted purely in broad strokes." In the end, Love Life is neither notable, nor memorable.