Unlike its Disney+ Marvel counterparts, kudos to George Lucas and Company for making Obi-Wan Kenobi understandable from the very beginning. After five episodes, I still didn't figure out Moon Knight. To its everlasting credit, Obi-Wan Kenobi gives us a review of the events Star Wars: Episode III — Revenge of the Sith. After all, that film is pre-pandemic, all the way back in 2005. In any case, the time is ten years after Episode III, the few Jedi who survived Order 66 are underground. Still, the Grand Inquisitor and his two henchmen, Fifth Brother and Third Sister, still chase the "scraps" that remain.
Certain that they will never find Obi-Wan Kenobi, the Third Sister's obsession annoys the Grand Inquisitor. Rumors of a Jedi lead the Inquisitors to Tatooine. Kenobi, aka Ben, quietly lives among the residents, watching over young Luke from a distance. Owen Lars, a farmer and stepbrother to Anakin Skywalker, and wife, Beru, raise young Luke, carefully protecting him. Knowing that Kenobi's desire to train Luke will put the lad in danger, Owen demands "Ben" stay away. Although ordered to "stand down," the Third Sister finds a way to bring Obi-Wan Kenobi out of hiding. Lord Vader will be pleased. All the characters you love are back and then some, including droids LOLA and Y-O and camel-like animal Eopie. New episodes dropping Wednesdays through June 22nd, the six-part series gets 4.5 Gavels, an 86% Rotten Tomatoes rating, and a 8.5/10 IMDb score.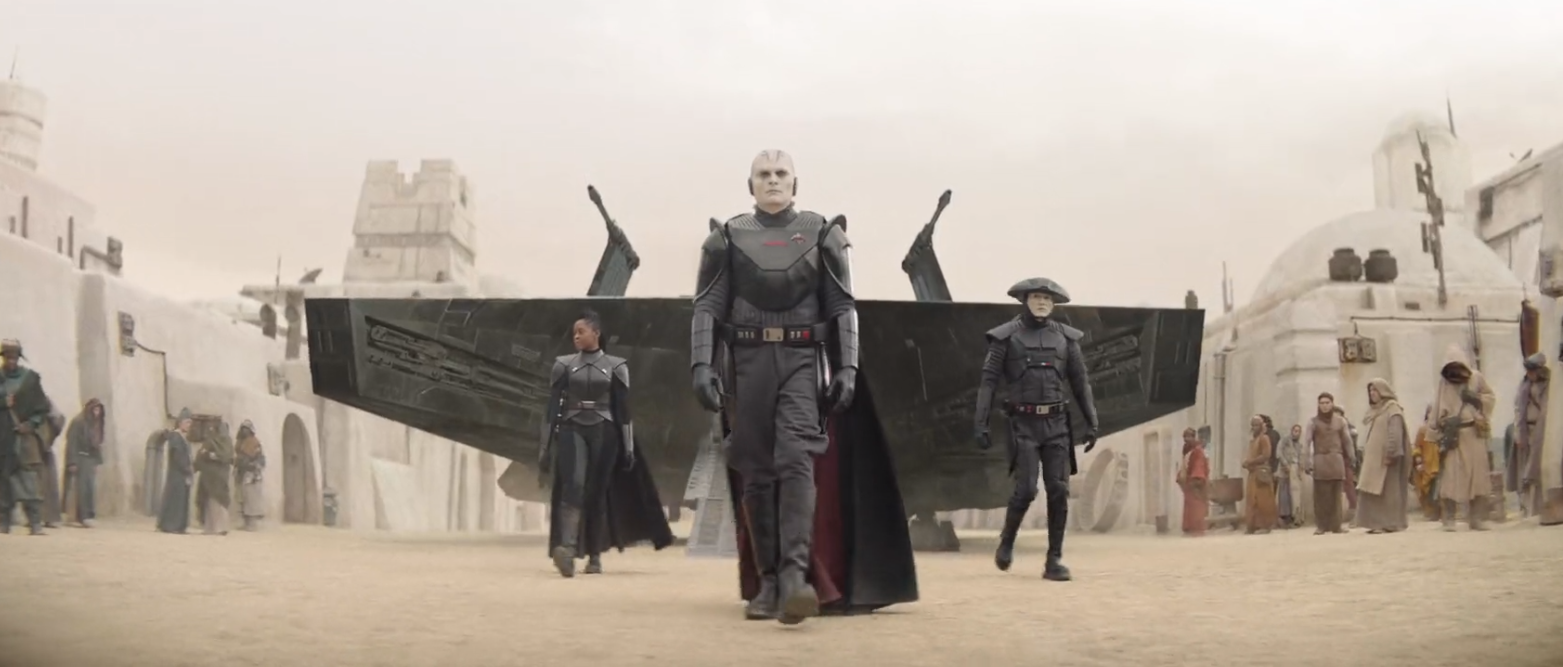 Plot
Separated from Luke at birth, Alderaan Imperial Senator Bail Organa and wife, Breha, bring up Leia as a Princess. Now ten years old, the public life restricts her precocious and inquisitive nature. The Grand Inquisitor reminds his underlings that "the key to hunting Jedi is patience. Their compassion leaves a trail." Third Sister learns Bail and Kenobi fought together in the war. Kidnap his daughter and Kenobi won't be able to resist the temptation to rescue Leia. But, would the Third Sister be so brazen as to use Leia as bait? The Grand Inquisitor will not be happy.
Actors
Ewan McGregor (Birds of Prey) reprises his role as Obi-Wan Kenobi, but the most impressive actor is young Vivien Lyra Blair as Leia. Given top billing on the IMDb website, she deserves it. As Kenobi puts it, "you don't sound like you are ten." Sassy and smart is she. Seen in The Queen's Gambit and Tragedy of Macbeth, the other actor that stands out is Moses Ingram as Third Sister. It's easy to see why she might be a favorite of Darth Vader. Then again, it's best not to disappoint her mentor.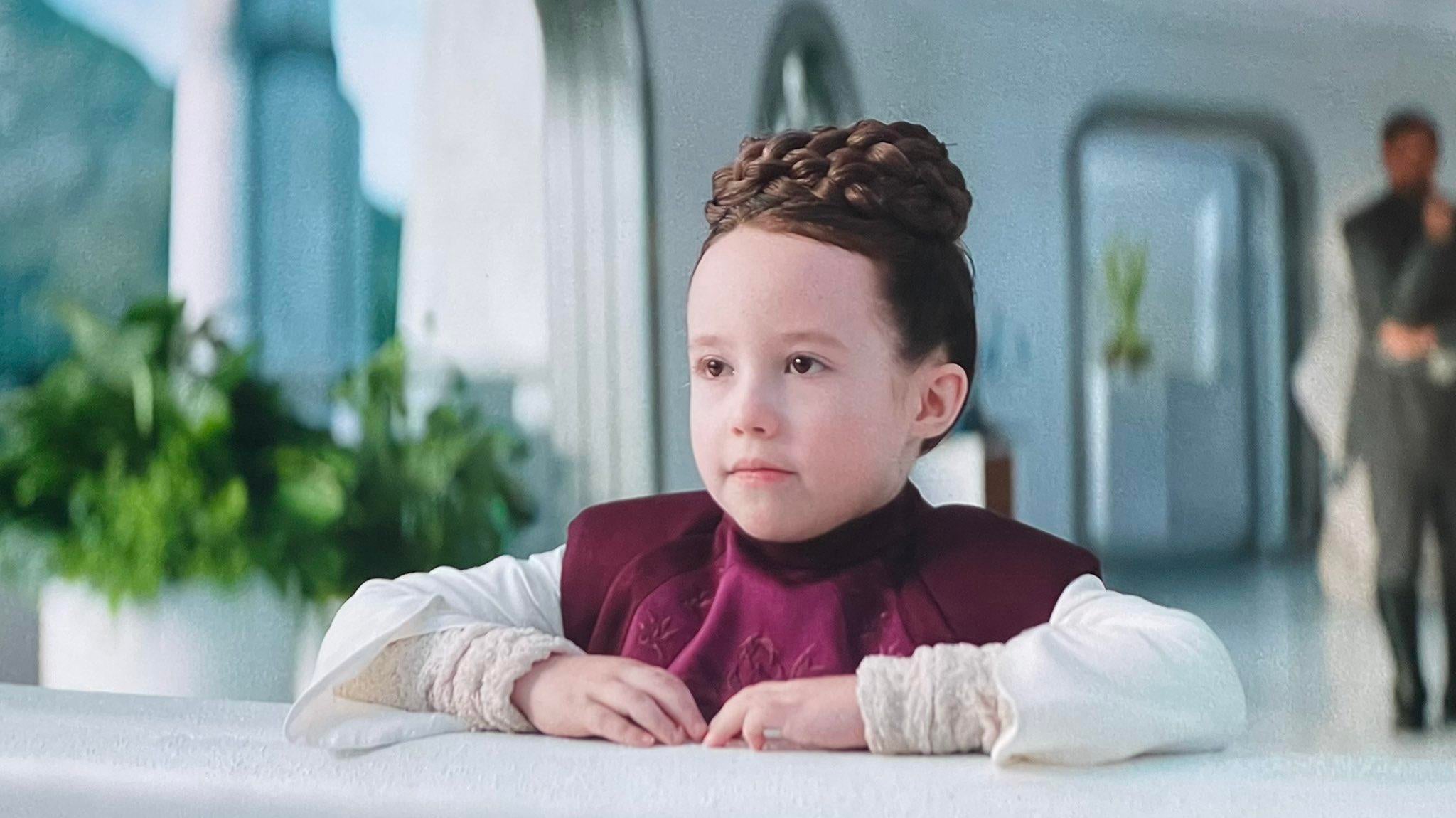 Final Thoughts
"You think the less you say, the less you give away; actually, it's the opposite," advises the wise and learned Leia to the much, much older and beaten-down Obi-Wan Kenobi. Is the time of the Jedi over? As we depart the planet Daiyu, will we see the scam artist Haja Estree again? Surely, one tempts fate to pretend they are a Jedi.
"Some 17 years after McGregor was last seen as Obi-Wan, he brings more depth, more of a world-weary wisdom to the role. It's commanding work." Chicago Sun-Times
"While Star Wars fans were likely expecting Obi-Wan Kenobi to revolve around the Luke/Ben dynamic, the limited series takes a hard right and focuses on the young princess from Alderaan instead. It's a brilliant move, particularly because Blair channels the sassy, smart, and stubborn Leia to perfection. This makes her not only an immensely likable character immediately worthy of a spinoff, but also a natural and diminutive piece of kindling for a Jedi without a purpose." Paste Magazine
Like Top Gun: Maverick, take something familiar and add something special. Obi-Wan Kenobi does just that.