If you don't know the name Candy Montgomery by now, Hollywood will do its best to insure you do by the end of 2022. Now available on Hulu in five episodes, her story comes again later this year on HBO in six episodes called Love and Death. Candy stars the underappreciated Jessica Biel (The Sinner) while Love and Death's leading lady is the ubiquitous Elizabeth Olsen (WandaVision and the recent Dr. Strange 2). Gosh, who would think that a Friday the 13th, 1980 axe murder would garner such interest, some 42 years later?
Nominated for an Emmy and Golden Globe as Best Actress In the first season of The Sinner, it's great to see Ms. Biel back on the screen. For some reason, does she focus on voicing animated features? In any case, now back as a Wylie, Texas housewife, she yearns for a "Happy Life." Outsiders would think she has the perfect marriage. In truth, husband Pat is oblivious to her need for some passion in her life. So desperate is she, that it is Candy who suggests the affair to fellow volleyball player, Allen Gore (no, not that Al Gore.) Seemingly unconcerned that their daughters are best friends, Candy and Allen establish rules, one being that "any feelings by either party ends the affair." And then, Allen's wife, Betty, gets pregnant. I give Candy 3.5 Gavels and it receives a 65% Rotten Tomatoes rating with a 7.4/10 IMDb score.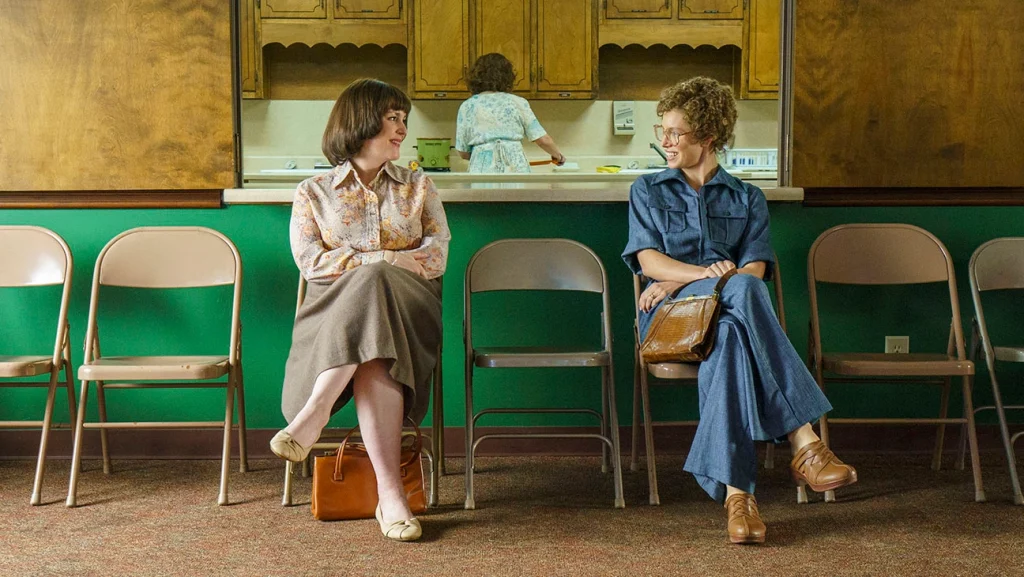 Plot
On Thursday, June 12, 1980, Christina Gore stays overnight with the Montgomerys. Candy will take Christina and daughter, Becky, to a church pageant, then swimming the next day. She just has time to pick up the swimsuit from the Gore house and get back to the Church. Instead, we see Candy covered in blood with an injury to her head. Allan's calls to the Gore house go unanswered. Worried, he asks the neighbors to check on Betty. They find a body with 41 axe blows and a crying baby. The killer was a "strong man, maybe related to the axe murder in New Mexico."
Or, maybe it's the husband. He did take out a lot of money on the day of the murder. Belatedly, he admits to an affair with, who else, Candy.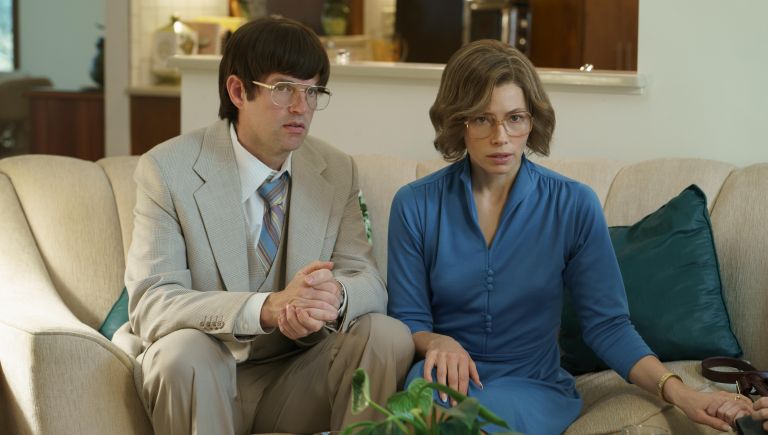 Actors
Candy is not the great role for Jessica Biel as was Cora Tannetti in The Sinner. Of course, Pablo Schreiber's (Defending Jacob) role as Pat Montgomery doesn't compare to Bill Pullman as Harry Ambrose. Still, she is terrific and he is serviceable. Fans of Two and a Half Men will immediately recognize Melanie Lynskey. Frumpy and dull, her Betty Montgomery is not all that different from the stalking Rose who lived next door to Charlie and Alan Harper. The catty neighbors refer to her as Saint Betty of Perpetual Distress.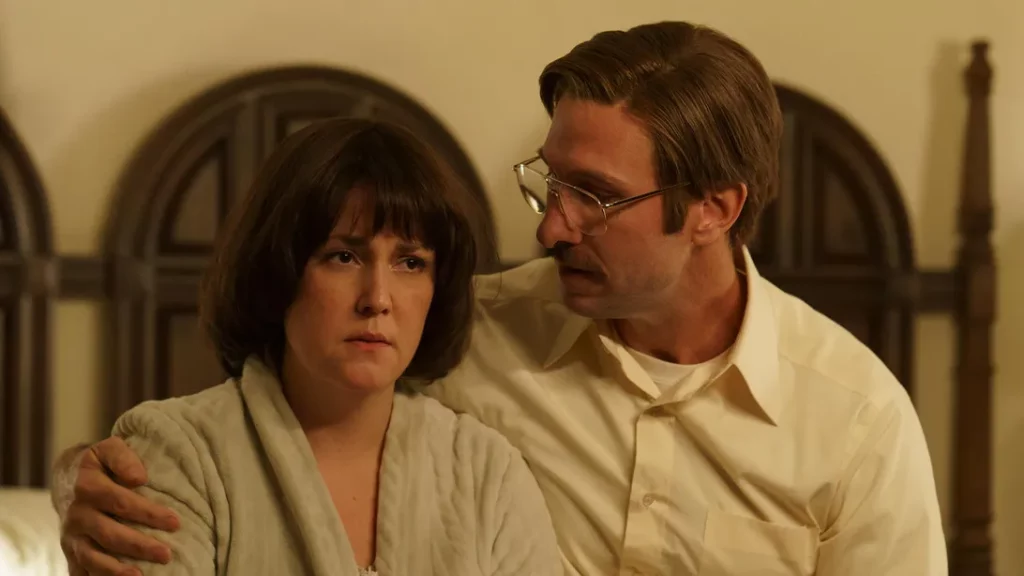 Final Thoughts
The first two episodes of Candy are dark and sinister, the third not much better. However, the police investigation and trial rescue the series in the last two episodes. Like most good stories, Candy has enough twists and crazy characters to hold your interest. Defense attorney Don Crowder is just one of many. As Newsweek reports, "the joke around the courthouse was who was going to get more time, Candy or Crowder."
"It's all presented in such an uneasy, patient 'what lurks beneath suburbia' manner that it makes for an addicting vibe." IGN Movies

"The performances, starting with Biel and Lynskey, are sharp and convincing, and the unexpected turns down the stretch make this one of those fact-based productions where the less you know going in, the better." CNN.com
Candy not great, but solid, how will HBO and Olsen spin this murder? We'll soon find out.