With Ridley Road and The Offer already begun, and Bosch: Legacy and Tehran starting yesterday, May is off with a bang. Where were these shows when the weather was crappy? Hopefully, my affection for PBS and Masterpiece rubbed off on you and you've already recorded the first of the four episode Ridley Road. After The Survivor, you might be suffering a bit of Nazi overload, but this yarn takes you to post-WWII London and the rise of the National Socialist Movement (NSM). "Inspired by true events," Ridley Road follows a naive young Jewish girl who infiltrates the inner circle of Colin Jordan, leader of the British NSM. These are some nasty folk.
Not unlike the U.S., 1962 is a period of change in England. Residents displaced by high-rise apartments and losing neighbors, local shops closed due to the development of malls, immigrants taking jobs for lower pay, and costs rising faster than pensions all contribute to a dissatisfaction, a malaise if you will, of the population. Besides the government, someone local must be to blame. The seeds are set for the rise of the NSM attacks upon Jews and Blacks. At this point, you may be asking yourself, "I've seen this before, maybe in a different format. Do I really want to see this again?" Vivien Epstein is just such a unique character, wholly innocent, that Ridley Road is eminently watchable despite the distasteful subject matter. After one episode, I give the show 4.0 Gavels and it receives an 86% Rotten Tomatoes rating with a lower than expected 6.7/10 IMDb score.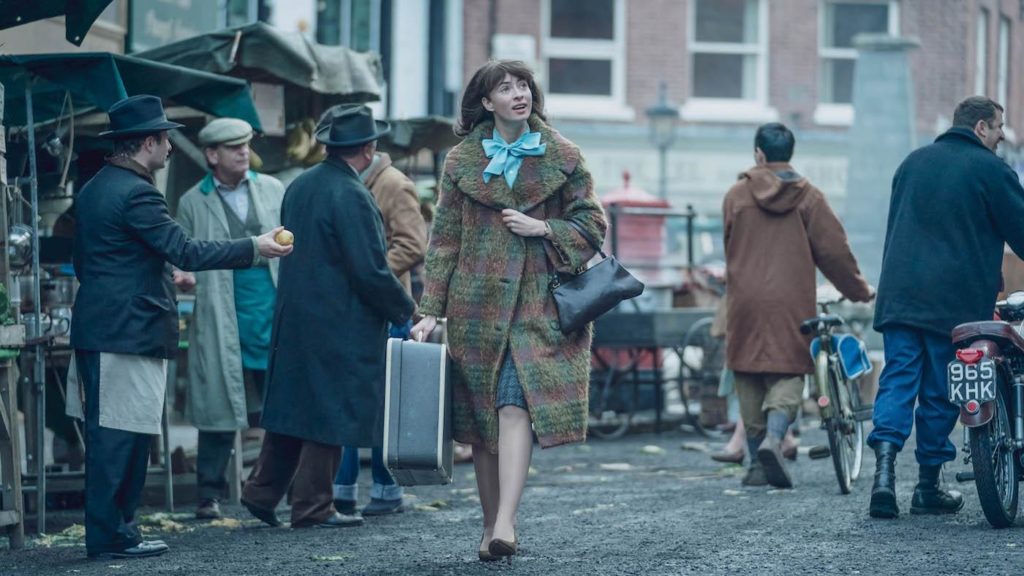 Plot
Living in Manchester, will Vivien Epstein settle for a marriage to Jeremy? When old beau, Jack Morris, unexpectedly shows up, her heart knows she must follow him to London. Why would he deliver suits from Epstein Tailors to Ridley Road? With no funds and only a pair of hairdresser scissors in hand, she arrives only to be told that Jack is not there, "he's probably moved on to the next girl." Shortly thereafter, walking past Trafalgar Square on her return to the salon, she runs into a rally of support, and opposition, to the NSM. To her shock, she sees Jack on the podium supporting the fascists. Vivien is about to meet the 62 Group.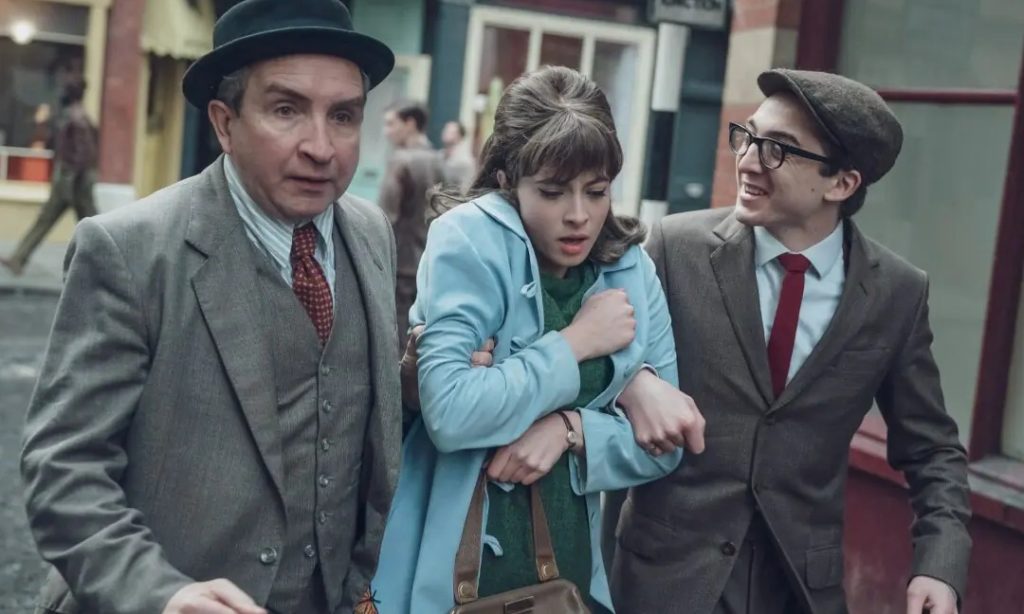 Actors
In her debut performance, the casting director for Agnes O'Casey should get a big raise. Going undercover to meet Colin Jordan, leader of the NSM, her hands tremble uncontrollably. To hide her fear, she sits on them. It's a perfect scene, showing steely determination alongside absolute terror. Known as Bill Tanner in the James Bond movies, Rory Kinnear plays Colin Jordan. Few would have the guts to become his lover. Another English favorite is Eddie Marsan (Wrath of Man), here as uncle Soly, leader of the 62 Group.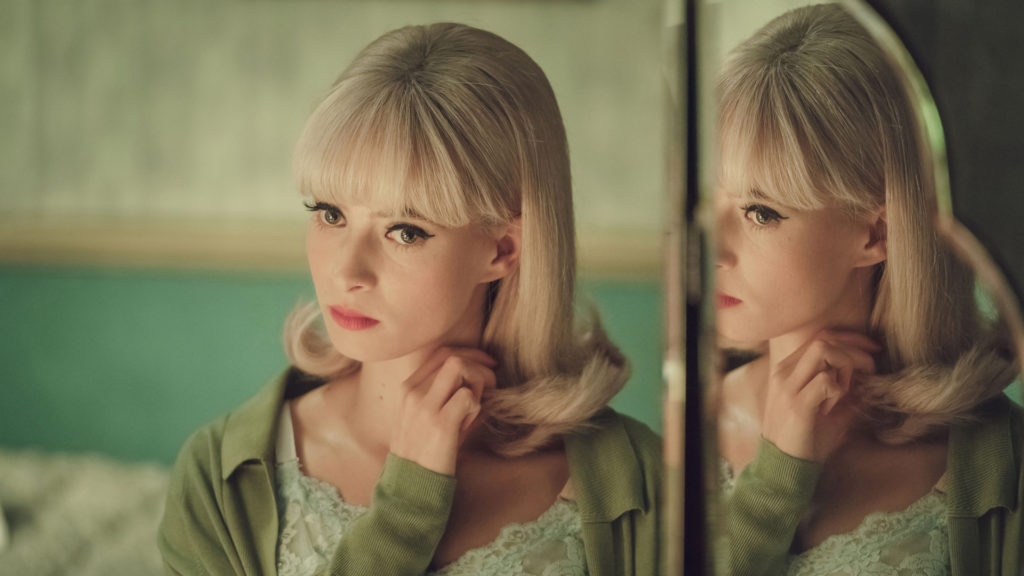 Final Thoughts
Are hairdressers "experts in human behavior" as claimed by Vivien's boss? Set so soon after WWII, Soly is not about to let anyone forget about what happened to his people. "How bad can it really get? It's a ridiculous paranoid notion that the Nazis will kick us out of our own country. Everything is fine until it ain't." So far, you will find fewer better portrayals of innocence taking on evil.
"An odd, intoxicating new four-part drama set in England in the 1960s… A tense, thriller-like drama." Globe and Mail
"The pace set by director Lisa Mulcahy is unerring, the dialogue believable, and even the score, by Ben Onono, is a cut above the usual telly drama-series aural wallpaper." The Arts Desk
"I cut hair. That's all I can do," says Vivien. It turns out, she can do much, much more. Enjoy!