Not quite as harrowing as Sophie's Choice, but agonizing nonetheless is The Survivor. Then again, read History vs Hollywood and you are likely to find that HBO moderated Harry Haft's story significantly. Based on a 2006 book by Haft's son, Alan, the two hour film explores the "choices" Haft must make to survive the Nazi concentration camps. Yet, some of the most horrifying "choices," cannibalism and murder, are omitted. Despite the unnecessary changes, The Survivor is still a memorable piece of film outlining what one man had to endure for the possibility of seeing his true love one more time.
At the age of 16, the Nazis separate Haft from his sweetheart, Leah. Eventually taken to Auschwitz, prisoner number 144738 strikes a guard and is taken away by Obersturmfuhrer Dietrich Schneider. Rather than face immediate execution, Schneider gives Haft a "choice." Fight until one man no longer stands or go to the gas chamber. Haft soon finds out that the loser gets shot. Haft fights 76 times and 70 of those die. Still, the "privilege" allows him to save his brother, Peretz. As the war ends, Haft escapes and makes his way to America. Fighting is all he knows. But, is Leah still alive? I give The Survivor 3.5 Gavels and it receives a very good 84% Rotten Tomato rating with a less glittering, though solid, 6.9/10 IMDb score.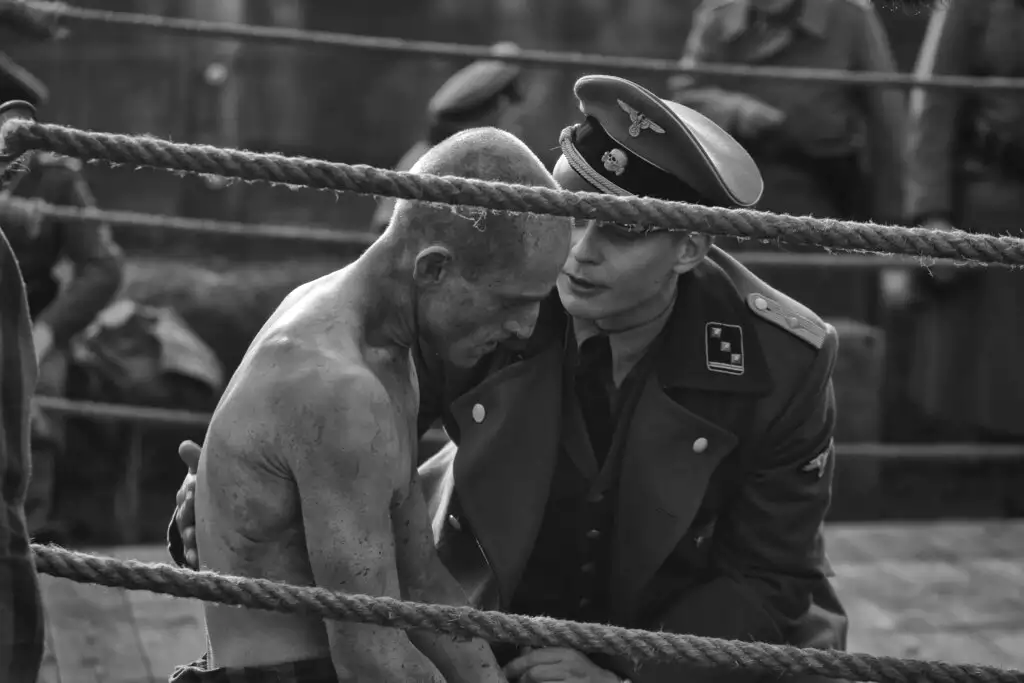 Plot
By 1949, Haft's boxing record is 13-7, with the last six losses in a row. Slick journalist Emory Anderson wants to tell the story of The Pride of Poland, but Harry would rather forget. Nonetheless, the deep need to find Leah demands that Harry get publicity. For that, he needs to fight Rocky Marciano. To get Marciano's attention, Haft bares his soul to Anderson. The newspaper account lands Haft a Marciano fight but it will be another fourteen years until he meets Leah, both then married with children.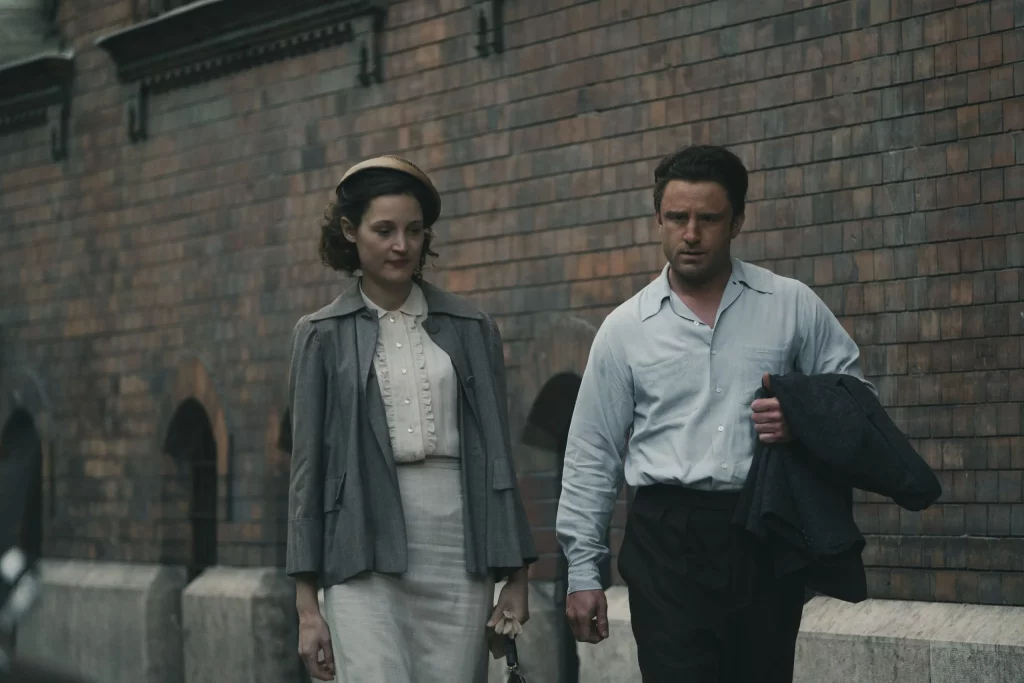 Actors
Recently seen in The Contractor, though better celebrated for Hell or High Water, Ben Foster portrays Harry Haft requiring him to lose 60 pounds. It could not have been an easy role to play. Fresh off The Batman is Peter Sarsgaard as Emory Anderson. Providing a little comic relief in an otherwise sobering tale is the absolute best trainer in the world, Danny DeVito as Charley Goldman. "Thanks for helping me win." "Hey. I'm just giving you a chance to lose with a little dignity."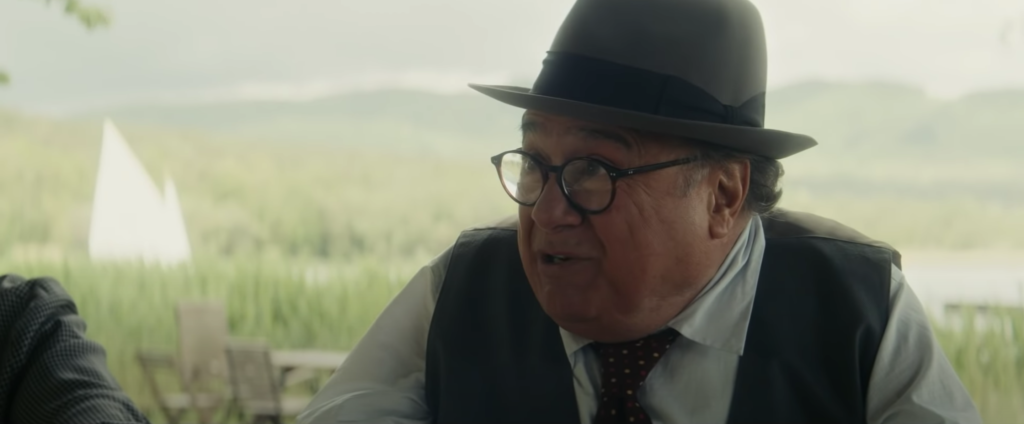 Final Thoughts
Reeling from nightmares, Haft understandably can't forget the past, the things he did to be The Survivor. His son wants to know why he acts the way he does. Haft faces another "choice." Is it sick and cruel to tell him or sick and cruel not to tell him of the horrors he experienced?
"It is, by any measure, a truly great and inspiring story. And if that doesn't translate into a great movie, like Haft's slugfest with Marciano, it makes a strong enough showing to more than earn your respect." CNN.com
"Where Mr. Foster's performance is fairly bullnosed and straightforward, Mr. Sarsgaard contributes a small dose of vaguely creepy opportunism that's a refreshing counterweight to Haft's anguish." Wall Street Journal
Guilt, PTSD, and self-loathing should be, and is, difficult to watch. Yet. love propels The Survivor, even when far in the background. You will remember this film long after the credits conclude.