Why would anyone want to see Father Stu, a faith-based film about a hard drinkin', harder cussin', has-been boxer who wants to be a priest? Actually, it might be Mark Wahlberg's best performance to date. I Can Only Imagine the next time critics give a faith-based movie a fair shake, witness this 47% Rotten Tomatoes rating. Yet, the few viewers who've seen the movie give Father Stu a 99% Audience rating and an 8.1/10 IMDB score. In a wonderful story of redemption, are the critics still unwilling to forgive Mel Gibson, his faults well-chronicled? By the way, the screen comes alive when Wahlberg and Gibson tangle. Notably, it is Gibson's girlfriend, Rosalind Ross who writes and directs the film.
Is this an exact story of Father Stu? No, see History vs Hollywood. Is the Church happy with all the foul language and the R-rating? No, again. Still, the transformation from boxer to actor to priest is so unlikely as to be near delusional. Clearly, Wahlberg sees a parallel to his own life. Stuart Long is an over-the hill boxer, any success long past. Continued fighting, his doctor advises, will endanger his health. So, why not head to Hollywood and become an actor? And, where is the perfect place to be discovered? Get a job in the local supermarket and pester customers for contacts in the movie business. Of course, you might meet the love of your life. I give the moving and improbable story of Father Stu 4.0 Gavels.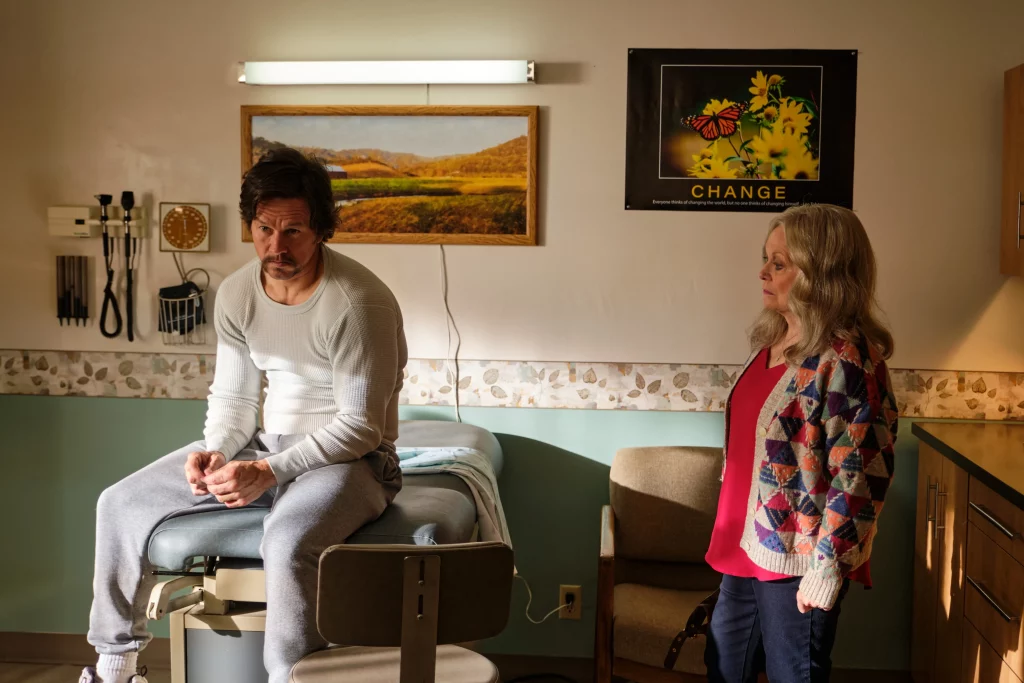 Plot
Never one to run from rejection, Stu pursues Carmen with vigor. A faithful Catholic, she can not date a man who is not baptized. Moreover, there can never be sex before marriage. "Isn't that what confession is for," asks Stu? The local priests doubt Stu's sincerity, for good reason. Then, a horrible motorcycle accident convinces Stu that he is on the wrong path. Now, all he has to do is change the minds of his mother, his estranged father, Carmen, and Monsignor Kelly. The path to ordination will not be easy.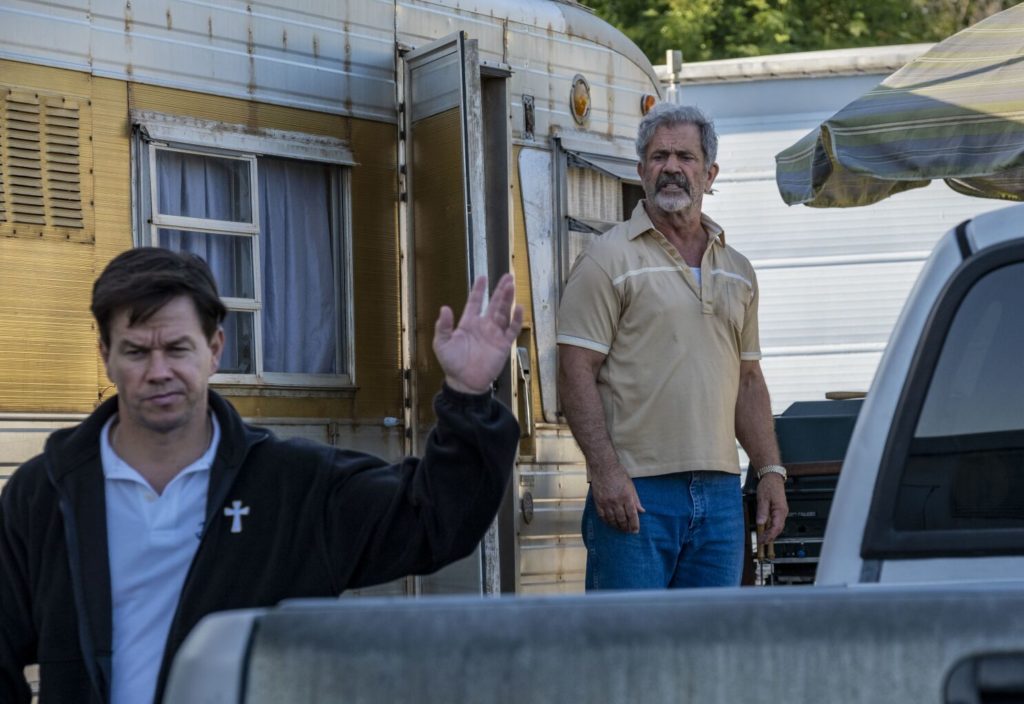 Actors
Neither Wahlberg (Stu) nor Gibson (Bill Long) have likable characters at the start of Father Stu. Even Kathleen Long, played by the talented Jacki Weaver (Yellowstone), could generously be described as sour. It's all the more touching as this family comes together at last. Who directs Stu toward God? None other than Carmen, played so innocently by Teresa Ruiz (The Marksman). Malcolm McDowell (Bombshell) rounds out a fine ensemble cast as Monsignor Kelly.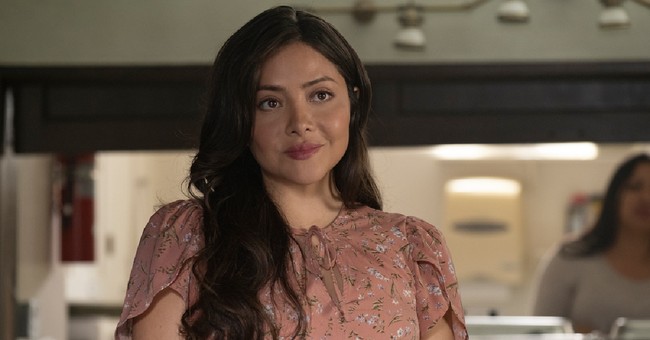 Final Thoughts
Very witty at times, Stu takes on the norms of Catholic orthodoxy. Too well, he understands the sins of many in the Bible. In his direct, street-wise manner, Father Stu connects with the parishioners in ways traditional priests can not. In the end, you will not wish inclusion body myositis, a Lou Gehrig's type disease, on your worst enemy.
"Humorous and uplifting. Mark Wahlberg gives one of the best performances of his career." Aisle Seat
"Wahlberg goes about as far as he can as an actor here, working extra hard to deliver a performance that respects the development of Long's unique determination to be of service to others while saving himself." Blu-ray.com
Wahlberg believed in the the movie so much, he put his own money into its production. It's not The Passion of the Christ, but worthy of your dollars. Remember, that film received a 49% Rotten Tomatoes rating but made $600 million on a $30 million budget.