If Tokyo Vice sounds a lot like Miami Vice, it's nothing like it. Yes, they both have the same executive producer, Michael Mann, but there the similarity ends. In 2009, Jake Adelstein writes of his experiences as the first Gaijin reporter for the Yomiuri Shinbun, a Tokyo newspaper. Jewish, and from Missouri, many think he is a Mossad agent. Like Pachinko, Tokyo Vice is an immersion into Japanese culture, this time from an American perspective rather than Korean. You will find the police/reporter relationship fascinating as Jake explores the underworld of the Yakuza.
Tokyo Vice is an eight-part series on HBO Max. The first three episodes dropped April 7th, the remainder Thursdays through April 28th. In 1999, spurred by his father's coroner roots, Jake yearns to be a crime reporter for the Meicho Shinbun, a newspaper with a circulation of 12 million readers. Passing the exhaustive testing and interview process, he's met with "who let the gaijin in here. This is not a tourist stop." Some describe the strict reporting style at the newspaper as "mentally tyrannical." Jake gets menial assignments, but witnessing a man set himself on fire makes him more determined than ever to find out how the "system" works. As one officer says about a man stabbed to death, "there are no murders in Japan." Tokyo Vice gets 4.5 Gavels and it receives an 85% Rotten Tomatoes rating with a very good 8.3/10 IMDb score.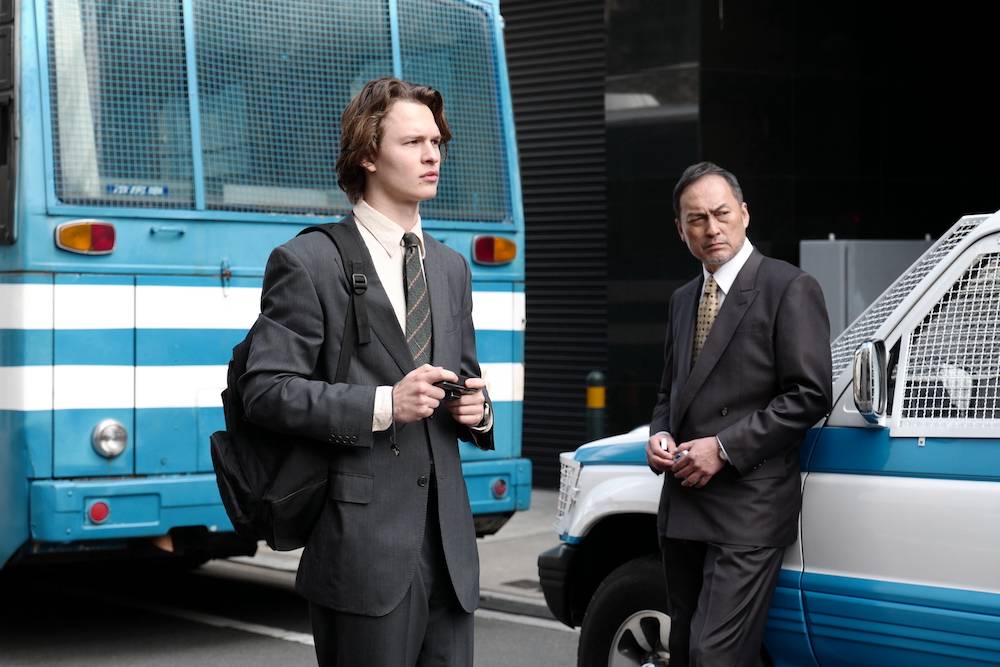 Plot
Two years later, Jake and Detective Katagiri meet with members of the Tozawa clan. In a struggle for gang supremacy, Tozawa moves into Chihara territory. "Stop investigating Tozawa or you will be rubbish with nowhere to hide. We will 'visit' your family." The Chihara collect protection money from Club Onyx. As the gangs clash, will Samantha and her friends be safe? Just how did she become involved with the Yakuza?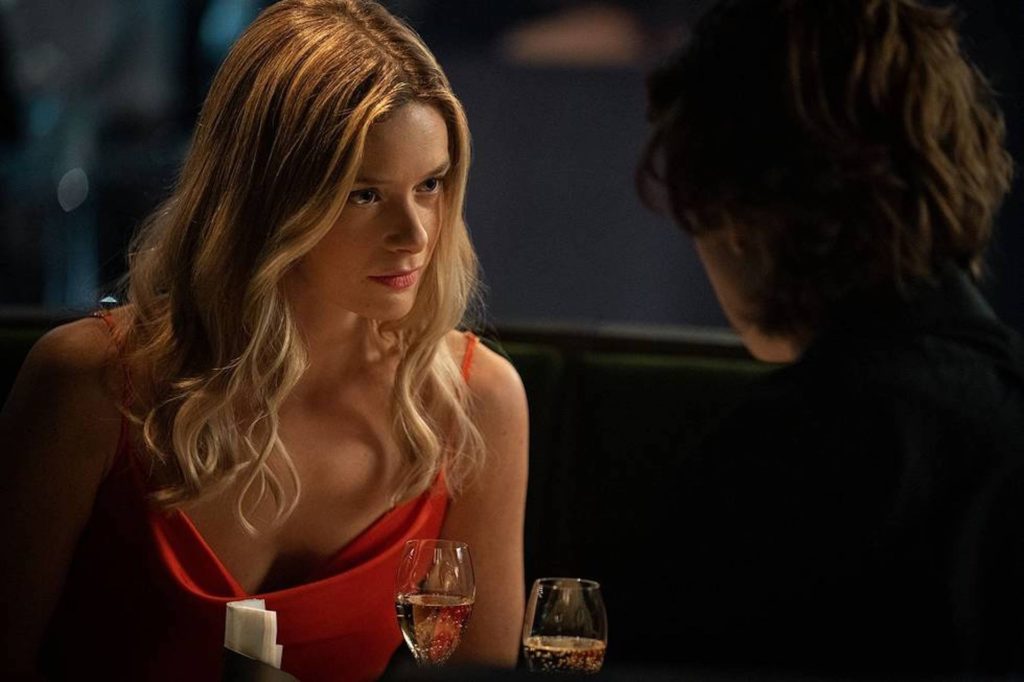 Actors
At 6'3", gangly Ansel Elgort looks like the proverbial fish out of water towering over his Japanese counterparts. His Jake is world's better than his Tony in West Side Story. If for nothing else, you know Ken Watanabe from The Last Samarai with Tom Cruise. Detective Katagiri and the Yakuza make interesting "dance partners." Rachel Keller (above) and Rinko Kikuchi (Pacific Rim Uprising) as hostess and supervisor, respectively, are both quite impressive.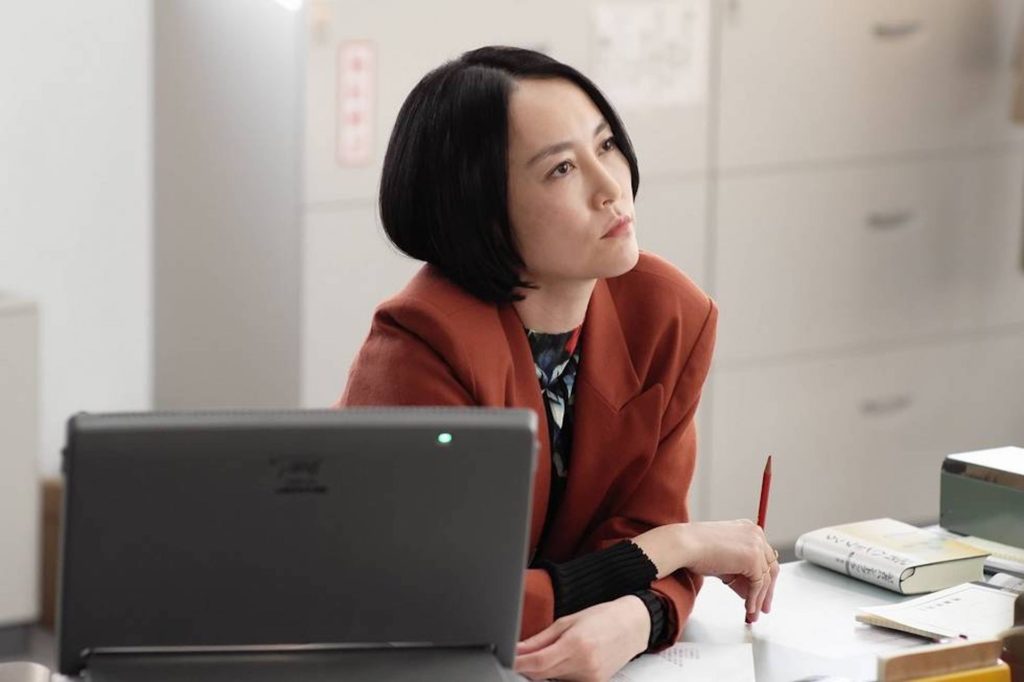 Final Thoughts
Chased by a man with a knife, Jake's superior, Eimi Maryuama (above), dismisses his concerns as a "hazard of the job. I've had worse." Sato (below), a member of the Chihara gang figures prominently in the series. Will he feed info to Jake? Samantha describes Sato as "not as brooding as he seems," and Jake as "not as annoying as he seems."
"Michael Mann, who directed the sensational pilot episode of this fact-based series about an American reporter (a terrific Ansel Elgort) covering the crime beat in Tokyo, shows you how thrilling action can be when a world-class talent is calling the shots." ABC News
"Mann's sense for the visual language of temptation — conveying vice both as a scourge to be eliminated and as a decadent pleasure — enriches Tokyo Vice. So, too, does his understanding of hierarchies, within both the criminal and legitimate worlds." Variety
Seductive is the word I would use, yet not in a sexual sense. This world oozes corruption and exoticism, and not a minute to be missed.