Undoubtedly, Blacklight will be one of the worst movies you will see, or avoid, in 2022. Wasn't it about three years and twelve action movies ago that Liam Neeson, soon 70, said he was too old for action films? Yet, he keeps churning them out, for better or mostly worse. Blacklight is badly disjointed, poorly cast, and ends abruptly, the last to the viewer's benefit, at 106 minutes. A couple of car chases, an explosion or two, and a gunfight do not make a quality flick.
Apparently the writers of Blacklight thought if they threw in a couple of hot button issues, they would have a plot. An AOC-type character gets killed at the very beginning. We move on to some racists rednecks surrounding an undercover FBI agent. That gives Travis Block, an off-the books FBI fixer, a chance to use his "certain set of skills" to rescue her. Nevermind that we never see the rednecks nor the female agent ever again.
We do know that Block wants to retire and spend time with his granddaughter, which neither the FBI director nor his daughter are particularly thrilled about. And so, despite the despicable doings of the undercover operations, Blacklight comes down to a work/life struggle for Block. His OCD, so effective for work, is not an asset for family. I give Blacklight 1.0 Gavel and it receives a 7% Rotten Tomatoes rating with a 5.0/10 IMDb score.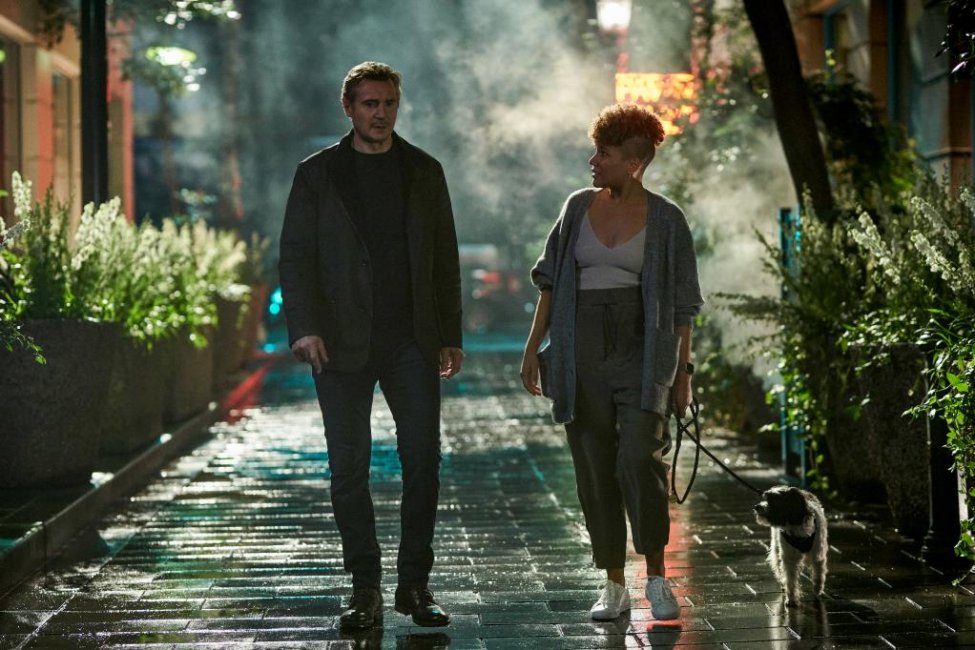 Plot
Ordered to kill his activist "girlfriend," undercover agent Dusty Crane goes rogue and calls reporter Mira Jones. Phones tapped, Director Robinson directs Block to bring him him. Aware that his job included B&E's, physical coercion, and other illegal acts, Block learns that Robinson may be ordering others to commit murder. Robinson is not above hinting that something terrible might happen to Amanda and Natalie if Block doesn't play along. Robinson will do anything to keep "Operation Unity" rolling along.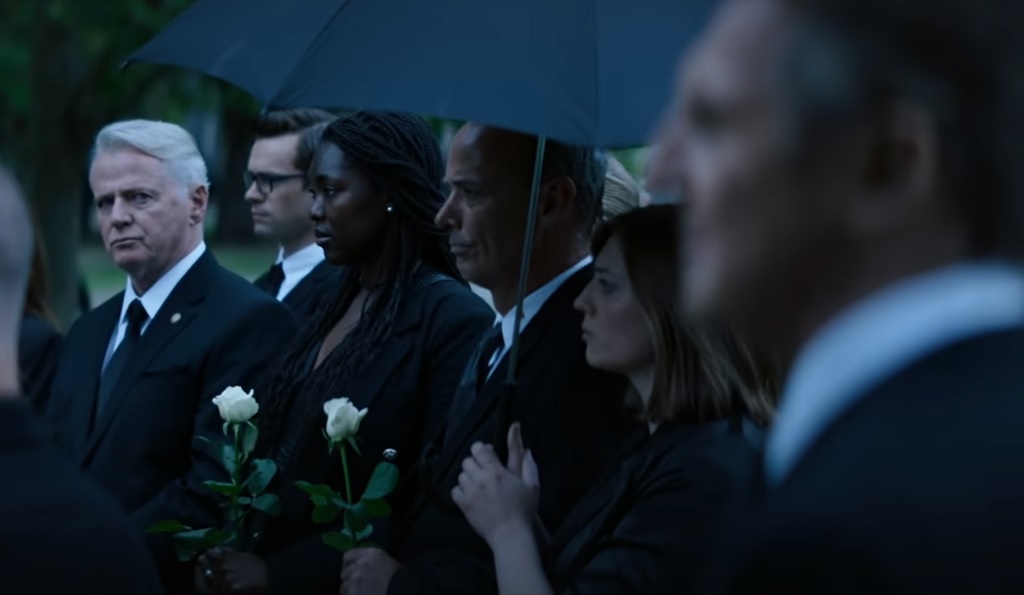 Actors
Neeson (The Ice Road, The Marksman, The Honest Thief) is now typecast. Can you imagine him as a patriarch sitting at the head of a Thanksgiving dinner table like Tom Selleck? He could be the grumpy Demian Bechir who rescues Robin Wright in Land, but would it pay enough? Seriously, Liam, you need to take your career in a different direction. The same thing might be said of Aidan Quinn (Director Robinson). It's been awhile since he's been in a quality production.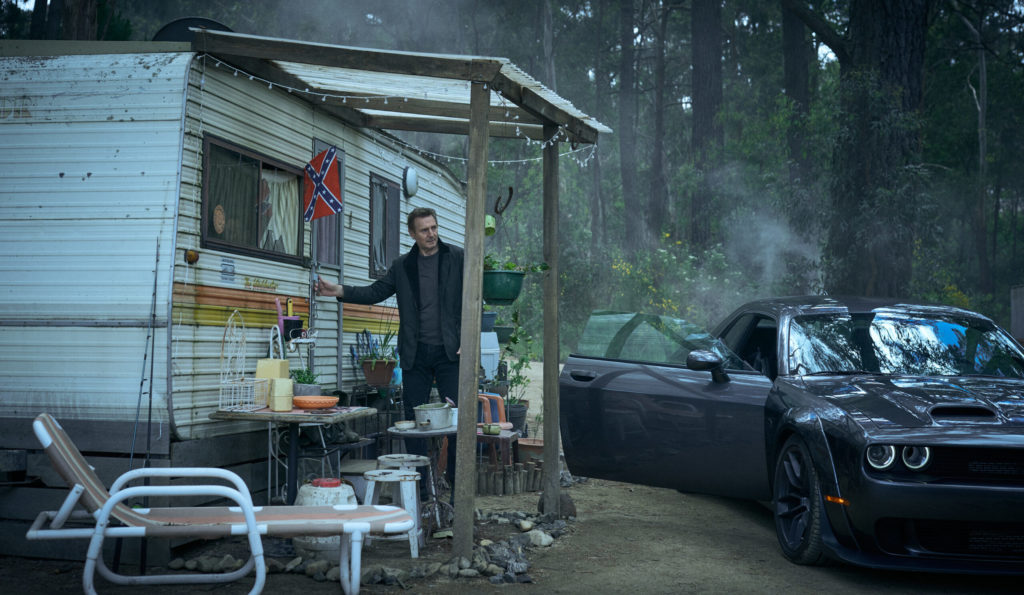 Final Thoughts
Made on a budget of $43 million, I can't see Blacklight making a profit. Neeson's next three movies are Memory where he's an assassin for hire, Retribution where his car and family will explode if they stop, and Marlowe as the famed detective, Philip Marlowe. The first two are re-makes, but overall, it sounds like more of the same.
"One could even argue that it's not a movie at all, only a rusted-out recycling bin of ill-fitting themes, notions, poses, conventions, affectations, tropes, tropelets and inert snippets of dialogue from other movies." Wall Street Journal
"It has gotten to the point where February seems incomplete without one of these Neeson paydays. But, my God, have they started to stink." ReelViews
"You will walk away… with many, many, many questions. The first one being: Can I please have my money and 107 minutes back?" Globe and Mail
"Neeson has basically become a hero for hire, going through the same old motions in one silly shoot-'em-up after another. We already have one Bruce Willis. We don't need two." AV Club
Enough, already!