The Book of Boba Fett proves conclusively that the proliferation of Star Wars characters won't end any time soon. Under the Helmet: The Legacy of Boba Fett explains that no one had any intention of Fett surviving 1980. He had four lines of dialogue and six minutes 32 seconds of screen time. Still, somehow, he became "the Universe's most famous bounty hunter. George Lucas reminds us that we all love a bad guy. Planned to be a super storm trooper with a range finder, flame thrower, dart and munitions throwers, a jet pack, spurs, and a poncho, it became too expensive to make that many suits. So, with scorched armor and a Clint Eastwood-gunslinger attitude, Boba becomes a legend.
The first episode of The Book of Boba Fett is mostly just a 30 minute teaser on Disney+. The trailer gives a much better idea of the quality of the program. Like The Mandalorian, the viewer gets more action, less dialogue. Still, Mos Espa on Tatooine is a world that will suffice, as Jabba's former territory. It's a long way from Flashdance to Tatooine, but Jennifer Beals as Garsa Fwip, appears to be an outstanding addition as the operator of the local cantina. Over seven episodes from now to February 9, 2022, I suspect she'll do what's right . . . for Garsa Fwip. It's too early for more than 4.0 Gavels but I suspect this one's a keeper. From critics who've seen more, The Book of Boba Fett receives an 85% Rotten Tomatoes rating along with a very good 8.6/10 IMDb viewer score.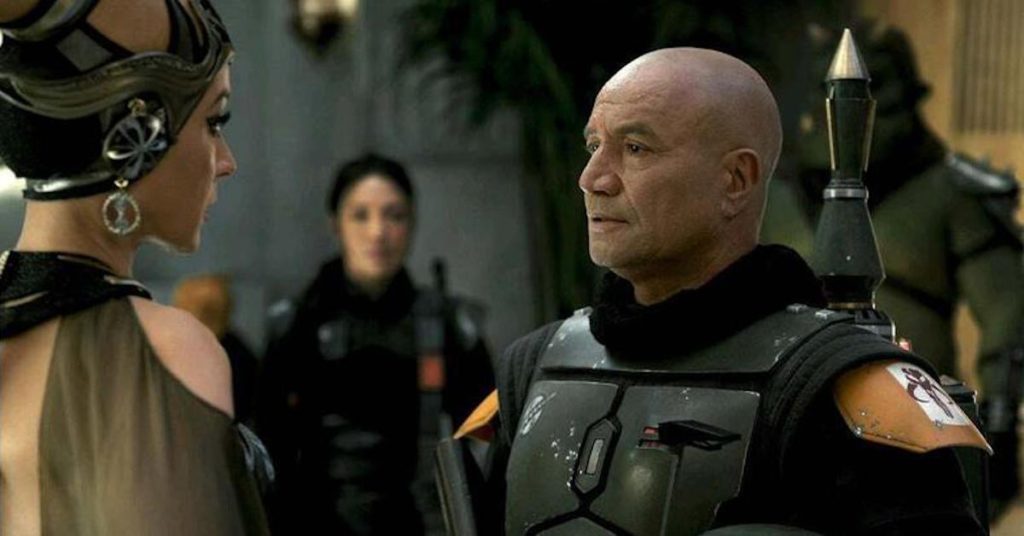 Plot
After barely surviving a Sarlacc pit, Boba spends a lot of time in a healing pod. While recuperating, dreams haunt him. Flashbacks remind Boba of robbery by the Jawas and captivity by the Tuskens. Those days past, he's now the crime boss of Mos Espa, successor to Bib Fortuna. His subjects pay tribute to him. So why did the Mayor disrespect him? Even though he refuses to ride in a litter like his predecessors, who would be stupid enough to attack him? Will he be able to rule with respect rather than from fear?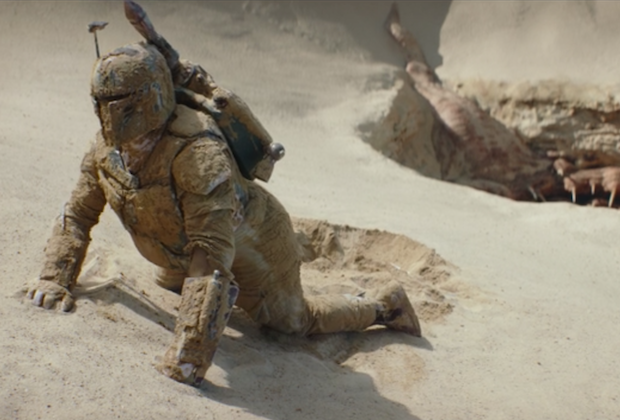 Actors
Aquaman's father is now Boba Fett. Actually, Temuera Morrison's life as a member of the Fett family began back in 2002 as Jango Fett, father of Boba Fett. Under the Helmet proclaims him a man of mystery. The first episode peels back very little. As a mercenary and assassin in Fett's service, we are again acquainted with Fennec Shand, played by Ming-Na Wen. It's a shame she didn't get her own spin-off, but I suspect she will have a large role here.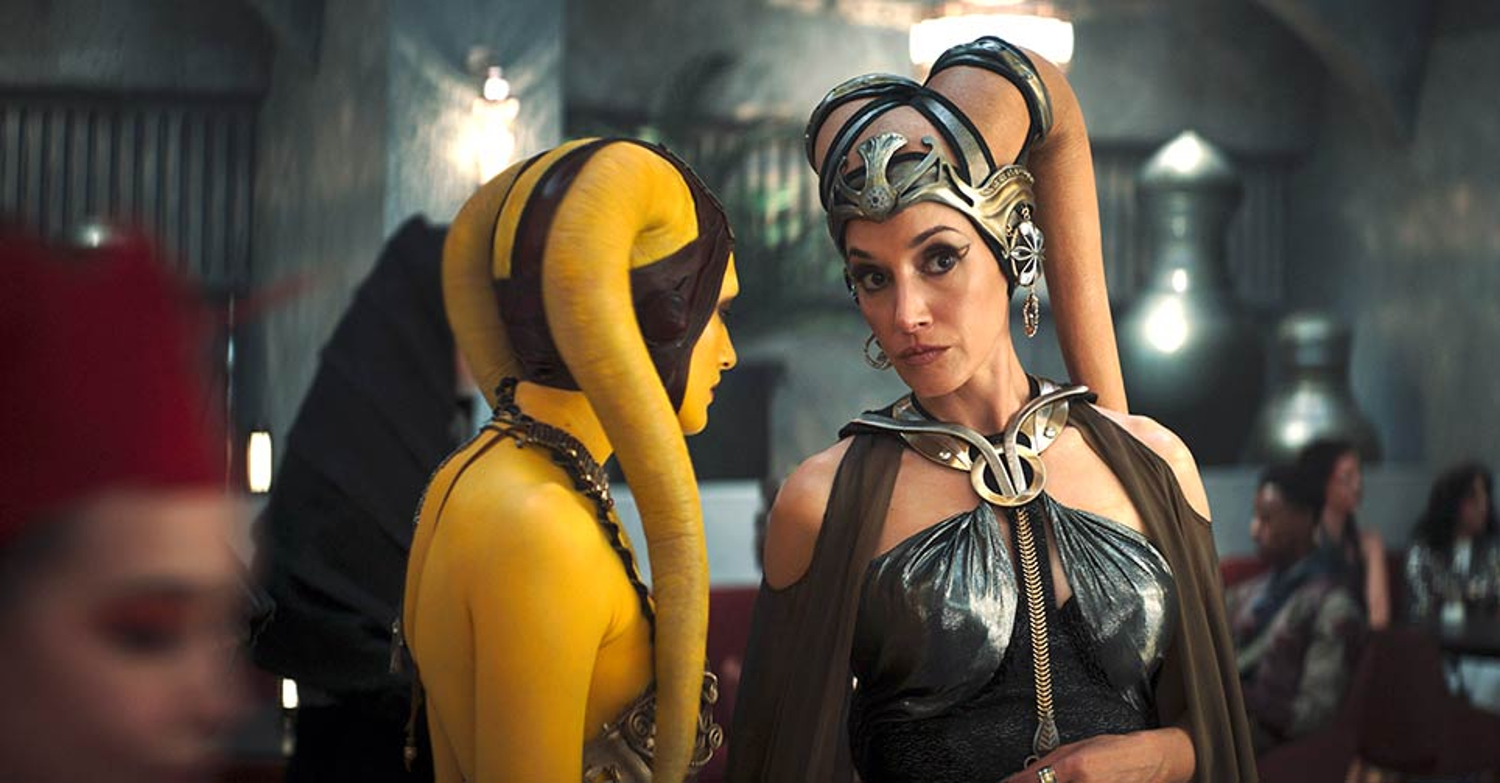 Final Thoughts
There's little doubt that if you like The Mandalorian, you will like The Book of Boba Fett. Is this getting to be a bit much? That's like asking if you get tired of chocolate. Until then, let's "pay our respects" to George Lucas and his team. You keep creating bacta pods, mastiffs. energy shields, and sand monsters, and we'll keep watching.
"In the same way we could have John Wayne and Clint Eastwood, it appears we can also have Boba Fett and Mando." Cinemaholics
"The combination of Temuera Morrison and Ming-Na Wen make The Book of Boba Fett instantly watchable." Cleveland Plain Dealer
What is the difference between an assassin and a master assassin? Do they take classes? Will you get a black belt or a degree? Do their victims posthumously grant four or five stars on their tombstones? Might you get recognition by your peers? Nevermind, I'll sit here quietly awaiting episode two.