Mesmerizing, intriguing, and confusing pretty much sums up Matrix 4. It mesmerizes because it looks every bit like a $200 million movie should. Intriguing because Matrix Resurrections is now part of the Matrix culture. And, confusing because I've not seen the first three. Nevertheless, I tried to catch up by reading the synopses of the earlier films. Yet, like Bugs, "if we don't know what's real, how do we exist?" For me, therein lies the problem for movies of this ilk. I prefer my bad guys a little more clear-cut and in a more understandable world.
Of course, Matrix 4 is designed for the video game generation, "kids" at ease with moving from one world to another. Or, as the film points out, the Matrix is "mind porn." Like porn, Matrix 4 can become addictive, the viewer sucked into the vortex of the unknown. But, to the tune of "White Rabbit," the red pill can lead to discovery, while the blue pill keeps you in delusion. How did machines keep Neo and Trinity alive? Why did The Analyst need to keep them alive? Finally, why is it so important for Bugs and crew to rescue Neo? For a flight into science fiction, with superb slow-motion action, Matrix 4 fills the bill. I give the flick 4.0 Gavels and it receives a 66% Rotten Tomatoes rating with a similar 6.0/10 IMDb score.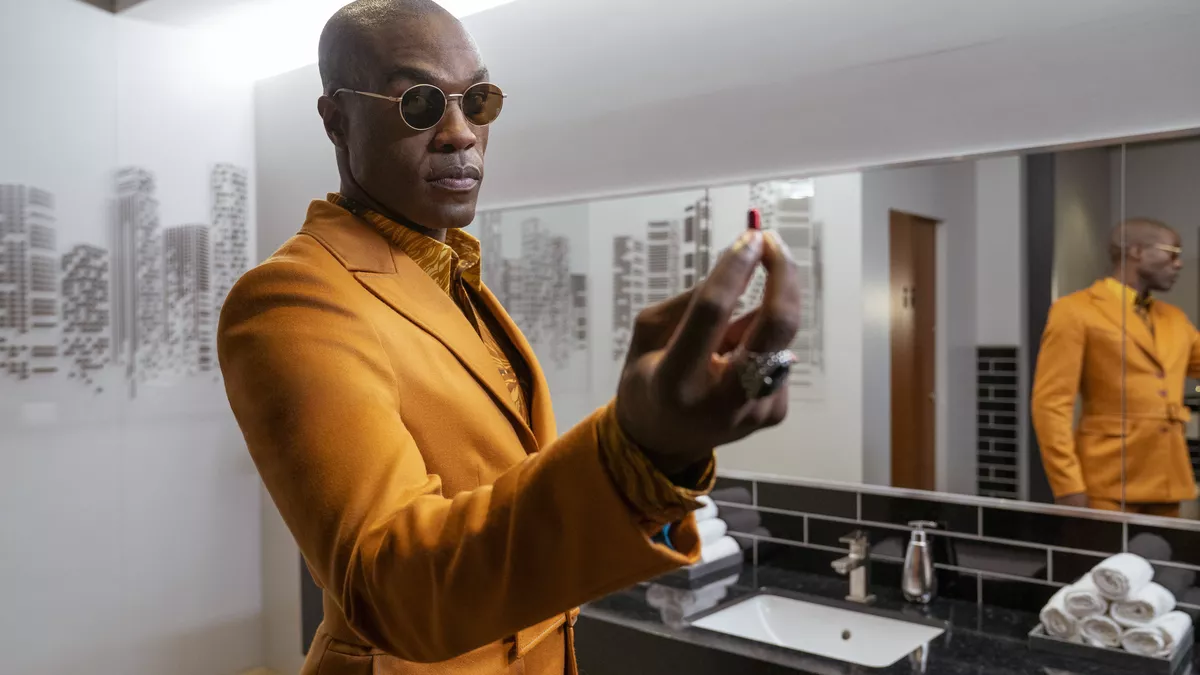 Plot
Sixty years after The Matrix Revolutions, Thomas Anderson aka Neo designs popular video games. Buried deep in his subconscious, he bases the games on his memories of The Matrix. He regularly sees The Analyst because he's never quite sure if he's having another mental breakdown or a computer-generated reality imprisons him again. A chance meeting with Tiffany aka Trinity triggers old feelings. "The worse we treat you, the more we manipulate you, the more energy you produce." Perhaps the meeting was not by chance at all. Meanwhile, humans outside The Matrix believe Neo to be The One. They are not about to go quietly into the night.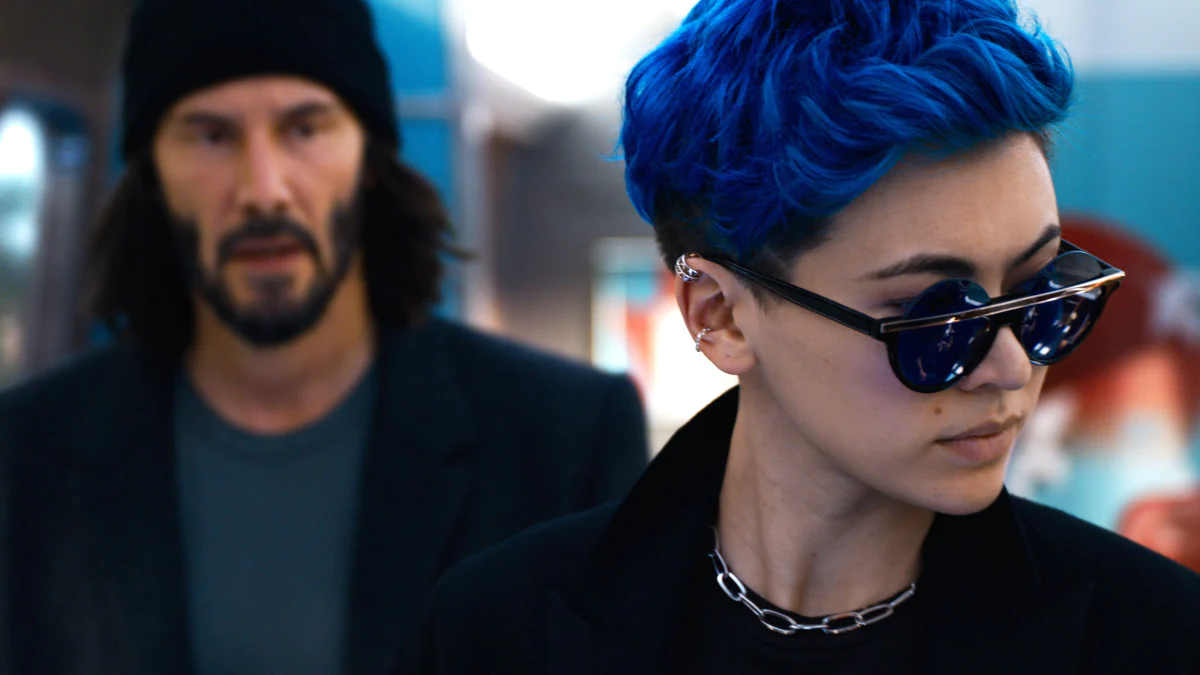 Actors
Not much a fan of Keanu Reeves' acting (John Wick), he shines as a constantly addled Neo. Although Carrie-Anne Moss (Iron Fist, Jessica Jones) has a long resume, I can't place her in any other production. It's like she just blends in the background. The actress who just jumps off the screen is Jessica Henwick (Love and Monsters) as Bugs. Maybe it's the blue hair. Neil Patrick Harris and Jonathan Groff are both suitably creepy as The Analyst and Smith, respectively. You will remember Groff as the crazy King George in Hamilton. Then again, we don't use the word "crazy" in here.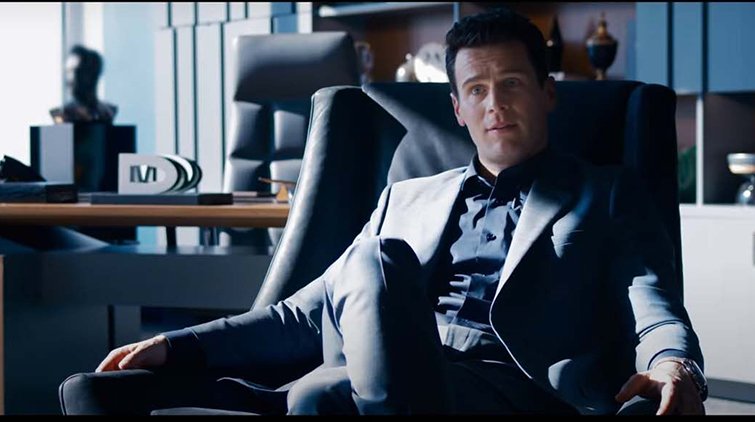 Final Thoughts
So, what is the Matrix 4? Smith might describe it as "billions of people living their lives in oblivion." Who is Smith? He's Anderson's new "partner." Why would Neo partner with Anderson? After all, they had "all the chemistry of an FBI interrogation." To find out, you have to "free your mind." As for me, I'm still trying to figure out the black cat, and the post credit scene.
"There's a lot happening on-screen, but it's so deftly balanced that it doesn't even matter if, like me, your memory of the other "Matrices" is dim and you're occasionally not sure exactly what's going on." Minneapolis Star Tribune
"A devastatingly sincere movie about how love is the best weapon we have to make sense of a world that fills our heads with the white noise of war and conflict on a forever loop.' IndieWire
"It's been 18 years between 'Matrix' sequels, but beneath the action chaos of warring computer codes are Keanu Reeves as Neo and Carrie-Anne Moss as Trinity, proving that they're still romantic icons of timeless cool in a movie that's a stone-cold trip." ABC News
So, somewhere between timeless cool and utter confusion, you will find your true love in Matrix 4.