Mother/Android is yet another end-of-the-world scenario where something is trying to kill us all. It's either a meteor, a virus, aliens, or recently, in Love and Monsters, radioactively-augmented cockroaches. If cyborg assassins in Terminator: Dark Fate were not enough to worry about, now your friendly androids turn not so friendly. Mother/Android paints a bleak picture of our future, unless you happen to live in Korea. Why androids aren't acting crazy in Korea is never quite explained. Then, that is the problem with Mother/Android. It just doesn't have much to say.
Just released on Hulu, Chloe Grace Moretz is the feature actor, playing a pregnant woman trying to get to Boston with her boyfriend. To do so, they must cross more than 20 miles of No Man's Land littered with killer androids. Past her due date, riding a motorcycle through rough terrain, firing at drones, Chloe makes quite the action-heroine, if credibility might strain a smidgen. Ignoring those minor details, it is the cleverness of the androids that really pushes the limits of belief. Are we to understand that androids pretend and conspire as well as humans? Furthermore, if I've successfully beaten back an attack, why do I give up at the last minute? No one much like this nonsensical film. I give Mother/Android 2.5 Gavels and it receives a 35% Rotten Tomatoes rating with a 4.1/10 IMDb score.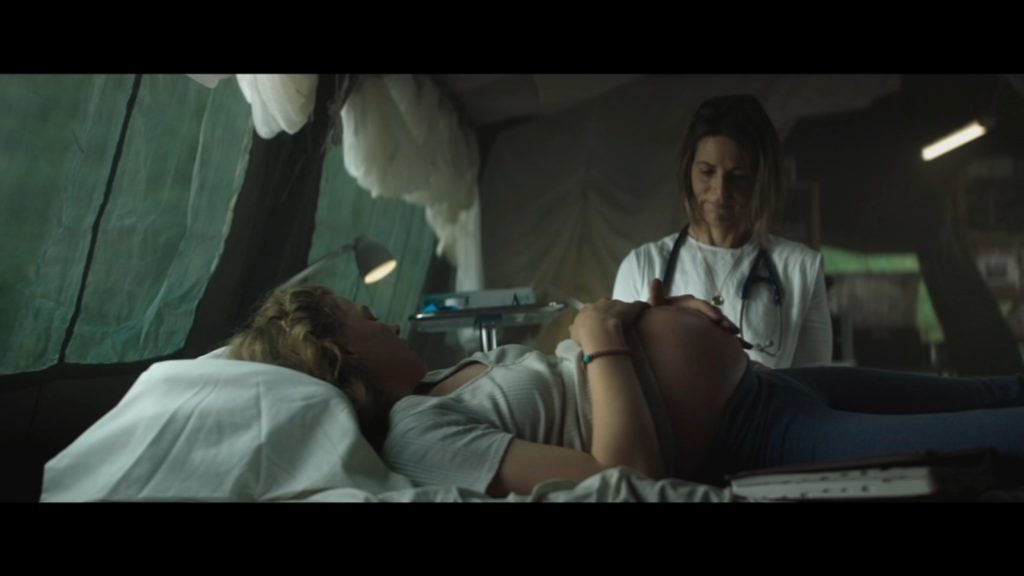 Plot
Georgia learns she's pregnant at a Christmas party, a condition she's not ready for, with a guy (Sam) she's not sure she want to be with. Daniel, an android, patiently serves the guests as Georgia bemoans her situation. Without warning, Daniel turns on the guests as do all the other androids in the world, killing humans. Georgia and Sam manage to escape. Nine months later, rumor has it that families with a child under age one can escape by boat to Korea if they can make it to Boston. No one makes it across No Man's Land alive. Traveling with a crying baby would only make any attempt more futile. What would you do to give your child a chance at a future?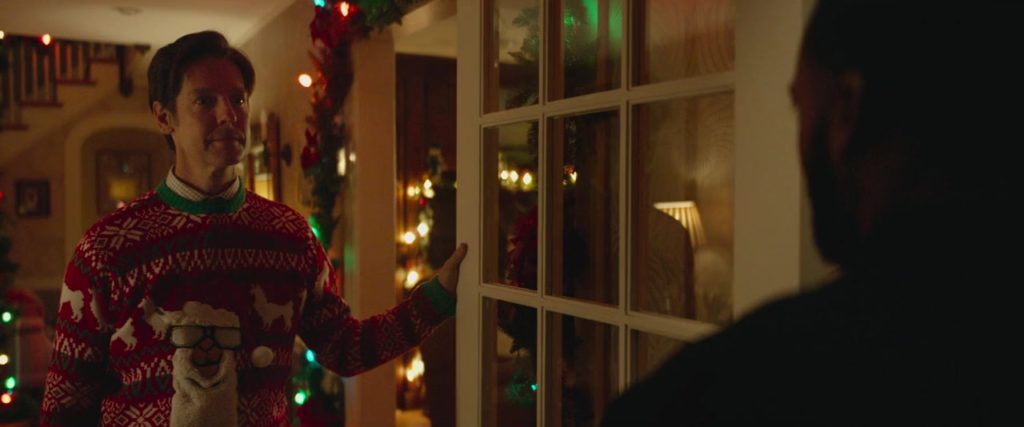 Actors
For Ms. Moretz, fighting androids as Georgia is a bit tougher than battling Tom and Jerry or family members in Addams Family 2. Still, she makes a nice effort despite the poor script. Algee Smith (Judas and the Black Messiah), as Sam, reminds of the characters in the Geico horror commercials. "They make poor decisions; it's what they do." The writers never really expound how Georgia changes her mind about Sam.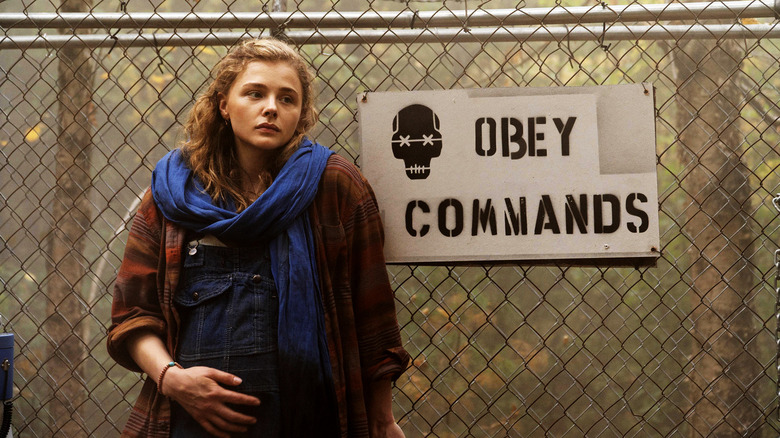 Final Thoughts
Mother/Android does offer one solution. Humans should never, ever make robots. Sorry, that ship sailed years and years ago. Who would build our cars, sweep our floors, and otherwise free us from mundane tasks? The film does hint that electromagnetic impulses might provide some help but don't get too excited about the camouflage algorithm.
"The real reason to watch is to see Chloë Grace Moretz, who desperately needs a new agent, or at least someone who can get her into better movies." North Shore Movies
"Perhaps the best thing that can be said about this ultra-depressing slice of Hulu for the holidays is that it's never quite as clumsy as its title." IndieWire
If you have a bad movie, you should at least have a good ending. Mother/Android fails miserably. (Spoiler Alert: No way the real Georgia ever gives up her baby.)