Landscapers is a name befitting a couple killing her elderly parents and burying them in the garden. Immediately, the audience learns Susan and Christopher Edwards receive a 25 year prison sentence for the double homicide of William and Patricia Wycherley. In a four-part HBO mini-series, designated a black-comedy drama, we find out how they kept it hidden for fifteen years. Based on a true story, this unassuming husband and wife committed the perfect crime until desperate times came upon them. "To this day, they maintain their innocence." Do you believe the Landscapers?
Still early, but not often do you see a 100% Rotten Tomatoes rating coupled with an 8.8/10 IMDb score. Tonight, at 9:00 PM, you can check out episode 2 and each Monday through the end of December. For effect, the director alternates shots in color and black and white. How do you get comedy, black or otherwise, in a murder story? In trying to catch up, the Nottinghamshire police seem more like the Keystone Cops. Rarely, if ever, would any police receive polite emails from suspects now in a foreign country. Could this mild-mannered pair really be brutal assassins? After only one episode, the best I can do is 4.0 Gavels but this one has the promise of an even better outlook. Stay tuned.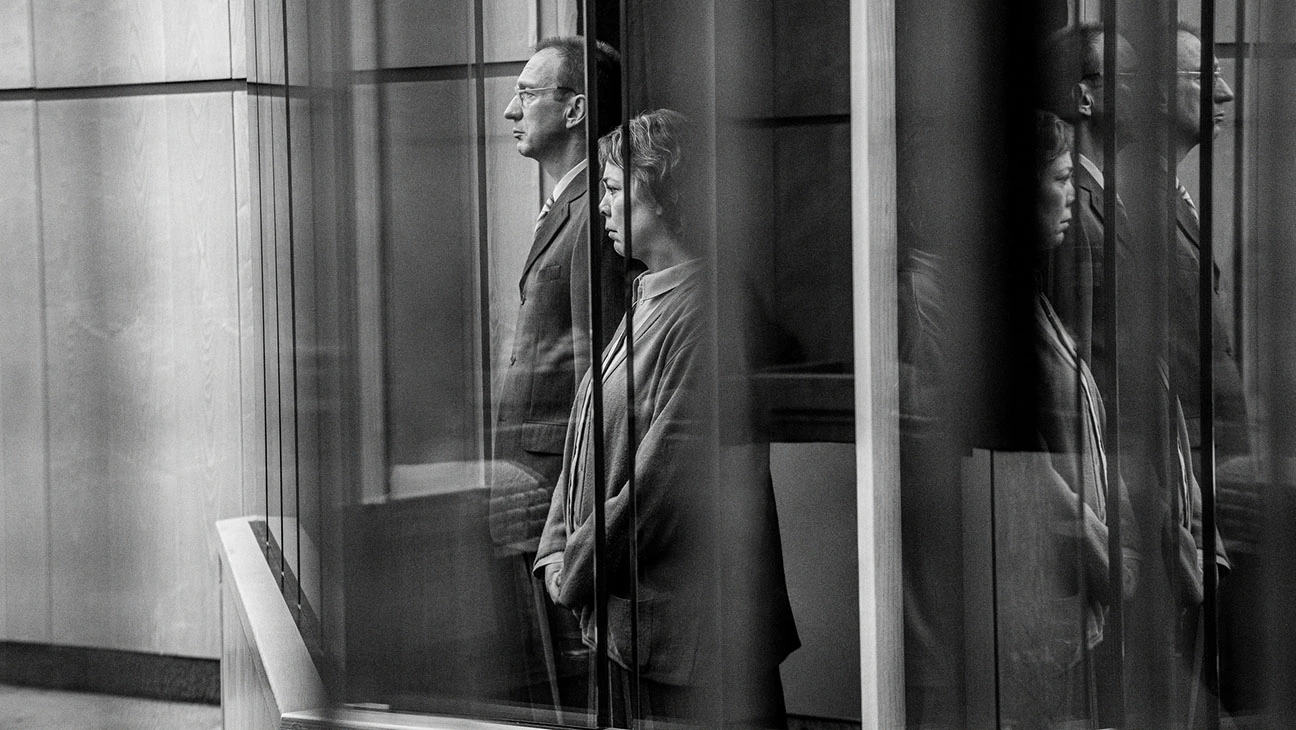 Plot
Living in France, Susan is something of a spendthrift, wasting the last of their monies on Western movie art. Understanding limited French, Christopher still can't obtain employment. Desperate, he calls his stepmother for financial assistance. Demanding to know more, he advises her he " did something silly and it sounds bad. Promise me you won't call the police." DC Emma Lansing and DC Paul Wilkie determine that the Wycherleys left for Blackpool some fifteen years earlier. Oddly, thought the neighbors, Christopher was digging a deep hole in the flower garden about the time they left. "Running will only make us seem more guilty. Just tell the truth and stick to the plan."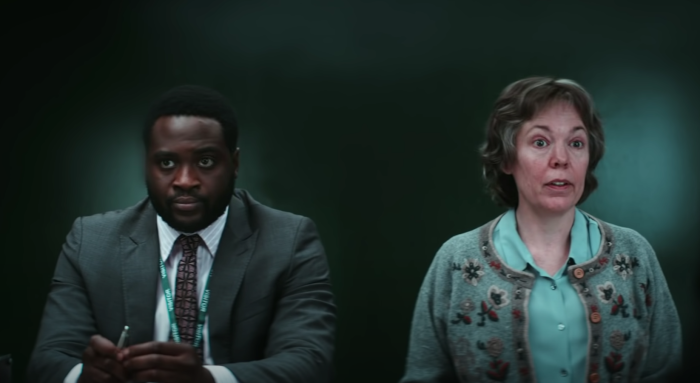 Actors
Seen in The Crown and The Favourite, everyone is familiar with Olivia Colman. Her awards are too numerous to mention. But, as Susan, is she fragile and obsessive, or just a plain, ordinary, scheming killer? Although the proud owner of nearly as many awards, David Thewlis is less well known to Americans despite an appearance in Wonder Woman. Ironically, he's from Blackpool, but presumably he caused much less harm to his parents. Portraying Christopher, he promises to protect Susan. Did Susan manipulate him? Will he betray her? Is he the mastermind of these dastardly deeds?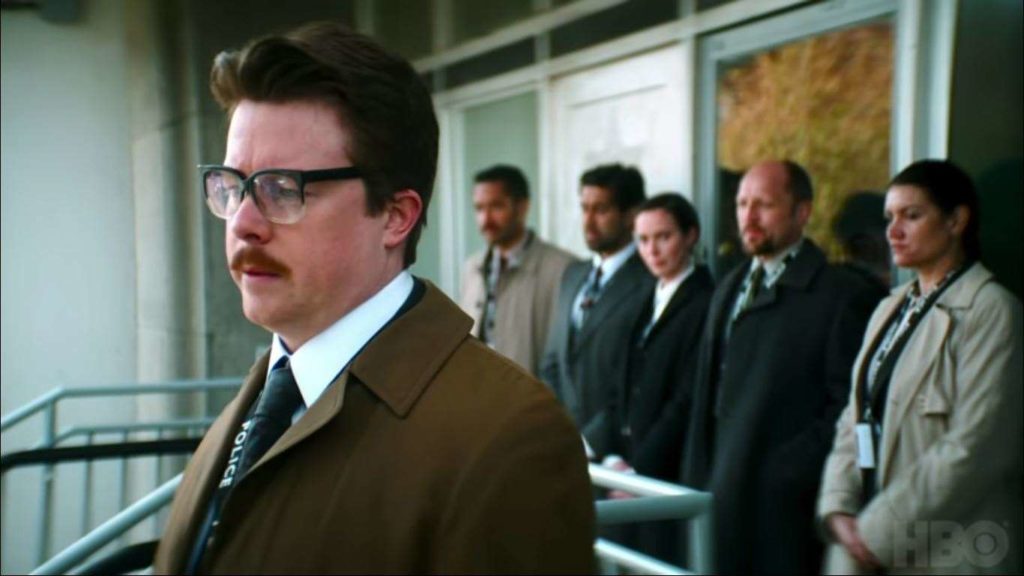 Final Thoughts
Seeing someone dig a big hole, how many times have you kidded them about "who are you burying?" Are you really telling me that only I have that macabre sense of humor? At some point, we discover that Susan and Christopher absconded with $377,000 of her parents' money. Somebody's got lots of explaining to do, none of which is likely to be believed by the authorities.
"A miniseries which offers a wonderfully inventive look at a bizarre case, with top-notch acting and direction." NPR
"In a gentle duet, the two actors create a richly strange coupling of loners, a pair of lost souls broken together. It's magical." Boston Globe
We think we know who-dunnit, but it's not yet clear how-dunnit or why-dunnit. Landscapers is a tad pretentious for my taste, but intriguing nevertheless.