Imagine, if you will, the creators of Dear Evan Hansen ask you to invest in a little show for Broadway. Flattered, you listen intently as they pitch a story about teen suicide, anxiety, and a whole bunch of lies, as a musical. You think "this sounds like a real money-maker." Slowly, you get off the sofa, slink out the door, and thank God you have the sense to hold onto your hard-earned dollars. Three years later, Dear Evan Hansen earns nine Tony nominations, winning six, including Best Actor and Best Actress in a Musical, Best Musical and Best Score. Do you wish for a do-over?
Now, three years on, these same folks give you the opportunity to put Dear Evan Hansen onto the big screen. They propose a modest budget of $28 million and bring Amy Adams (The Woman in the Window) and Julianne Moore (Gloria Bell) on-board. You apologize profusely for ignoring their initial plea for funds and mortgage your house to bet on a sure thing. Like Hamilton, this is like stealing money. Then, you wake up one week prior to opening night to find the Rotten Tomato rating sits at 35% and wonder what in the h-e-double-hockey-sticks just happened? Did the world spin off its axis?
What's the disconnect? I did not see the Broadway version, so I loved the film. (Granted, if I'd read the synopsis, I'd likely never spent the $150.00 or so to see it in New York.) The critics don't like the changes, even though the lead actor is the same. Still, I give Dear Evan Hansen 4.5 Gavels and heartily recommend it to any parents or grandparents of teens. To confuse you further, the early Audience score sits at 92% while the early IMDb score is 5.7/10.
Plot
To deal with his anxiety, Evan Hansen's therapist recommends that he write a letter to himself. Outcast and drug user, Connor Murphy, intercepts the letter and, after an argument, signs Evan's cast caustically saying "now, we can both pretend to have friends." Upon Connor's suicide, his parents discover the letter and want to know more about Connor's only "friend." Unable to disappoint the grieving couple, Evan creates a relationship that didn't exist. One lie begets another until it snowballs out of control. Evan knows a day of reckoning is on the horizon. But, how does he tell his new girlfriend, Zoe, Connor's sister, the truth?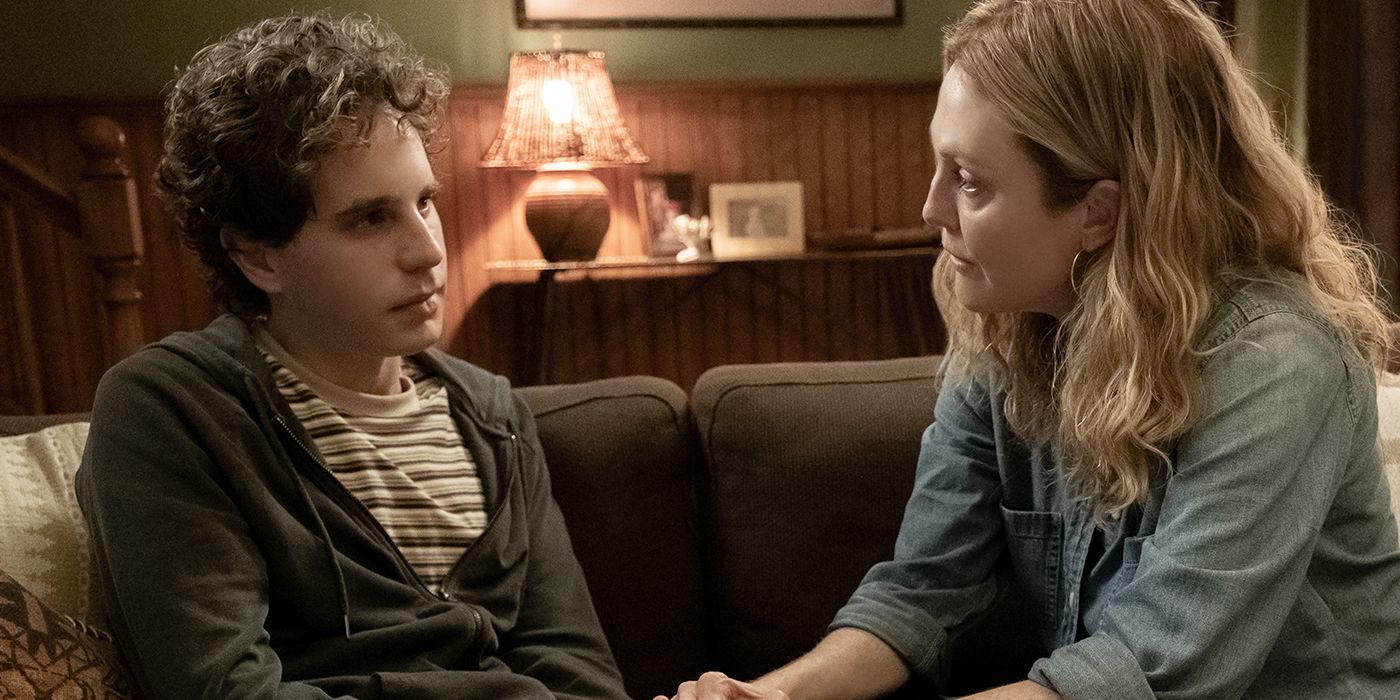 Actors
At age 27, critics contend that Ben Platt (Pitch Perfect 1 & 2) is too old for Evan Hansen, and got the role only because his father produced the film. That's odd since he created the role on Broadway and we've certainly seen twenty-somethings play teens before. In sum, he is terrific. For fans of Last Man Standing, Kaitlyn Dever acts as Zoe. Tim Allen never let that tomboy sing. While ruminating on TV stars, witness Danny Pino of Cold Case and Law and Order SVU fame as Connor's father. Who knew he could sing?
Final Thoughts
Above all, Dear Evan Hansen is about mental health. Evan's "eulogy" brings hope, love, and recognition, if also some unwanted attention. It's also a story of redemption. The music ties it all together so beautifully. You might also consider having a packet of tissues handy.
"Sorry, haters, the film isn't a train wreck. This musical, which had its Broadway premiere in 2016, works better in the theater. But the translation to the screen is smoother than expected." Los Angeles Times
"Most of the time you forget this film is a musical until the singing starts again. However, once the music begins, and you're actually listening to the lyrics, you're pulled back in by the powerful message the songs have to tell. " The Chix Flix
Rolling Stone commits an entire article to "Why Do People Hate the 'Dear Evan Hansen' Movie So Much?" Clearly, I'm not one of those "people." Take a chance on this one. I'll not lead you astray.