The Defeated aka Shadowplay is an outstanding series currently on Netflix. In 1946, American newsreels propagandize that order is restored in Germany, the economy beginning to thrive, and the Germans are happy. In reality, Berlin is in rubble, there are no jobs with nothing left to steal. Berlin is the murder capital of the world. The Angel Maker preys on the weak and vulnerable, women who need his help only to be forced into prostitution and murder. Into the fray comes Det. Max McLaughlin, from Brooklyn, assigned by the State Dept. to bring order to a small precinct in the U.S. sector. Like all Germans, the officers are not allowed to have guns. They are young and inexperienced. Quickly, Max realizes that the State Dept. was not exactly honest about the state of affairs in Berlin.
Filmed entirely in the Czech Republic, The Defeated is an eight-part (45 minute each) German-Canadian series. Post-war sets of bombed-out Berlin are faithfully created. Terrific acting and storylines totally absorb the viewer. Besides rape and murder, Jews and an American seek to avenge deaths committed by those not at Nuremberg. Russians will blackmail to seize control of Berlin. Someone in the military helps Nazis escape with forged documents in exchange for stolen antiquities. In this morass of corruption, Max just wants to find his brother, AWOL from the military. Throw in an alcoholic wife of a diplomat who just wants some attention, and Max has his hands full. I give The Defeated 4.0 Gavels and it receives a 6.8/10 IMDb score.
Plot
A semiotics teacher prior to the war, Elsie Garten is now the Superintendent of her precinct of "scarecrows." No sooner than Max McLaughlin arrives does word come that Russians taking a shortcut through the American sector are killing Germans. It will not be their last confrontation with Alexander Izosimov, Head of the Russian Sector. Raped by two GI's, Karin Mann seeks the help of Dr. Gladow for an abortion and penicillin. Now, he expects her to murder them in return. Vice-Consul Tom Franklin demands that Max solve the crime quickly, unconcerned if it is the actual perpetrator or not. There are no shortage of murders and rapes in Berlin.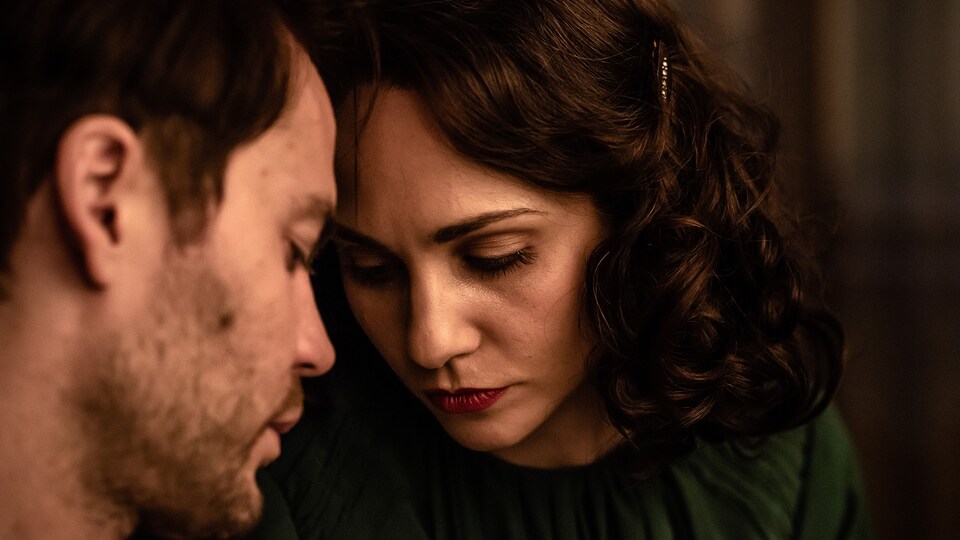 Actors
Not high on my radar until now, Taylor Kitsch (21 Bridges) gives a superb performance as Max. Concerned about justice in a time and place more suited for revenge, he walks a fine line. Seen in Homeland and Tom Clancy's Jack Ryan, Nina Hoss presents a haunting, yet effective, Elsie Garten. Her gaunt look mirrors a long and painful war. Most well-known for Dexter, Michael C. Hall plays Tom Franklin, a smug cliche of an American diplomat.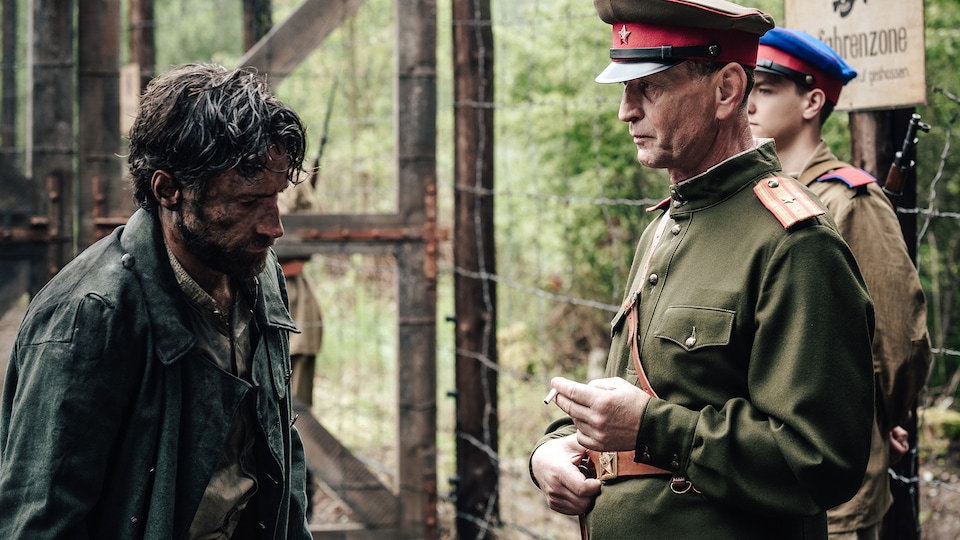 Final Thoughts
Because of the many German and Russian characters, expect some subtitles in The Defeated. Also, I'm not sure creative is the right word, but the viewer will observe torture of a type I've never before witnessed. Ominously, as The Defeated sets up Season Two, we read the Nazi poster, "Protect Our Children. They Are The Soldiers Of The Future." That bookends nicely against the beginning wherein the Chief of Police of Berlin tells Max, "everyone cheats and spies because that's what it takes to survive."
"Even though this is about the post-war period and not the beginning of WWII, The Defeated gives off the same vibe as PBS's World On Fire." Decider
"One of his inspirations for Max McLaughlin and his brother Moritz was the German-language children's book Max and Moritz. It's a surprisingly dark series of tales about two brothers, Max and Moritz, that was first published by Wilhelm Busch in 1865 and was commonly used to teach children to read. In the stories, the two brothers often pull dangerous pranks on unsuspecting townspeople, sometimes ending with their violent deaths." Looper.com
If the children's book sounds rather bizarre, The Defeated likewise refers to its familiarity with the German public. In any case, this is no horror show, save for the horrors of war, war crimes, and man's overall inhumanity to man. Those notwithstanding, check it out.