Make no mistake, if The Suicide Squad was made in the 1960's, the viewer would be certain the writers were on LSD. Gory and violent and crazy and wild, maybe I prefer my "heroes" to be a little more clean-cut. But, that is the point, isn't it? Can you really jump the shark when a main character is a shark? Despite the best efforts of Margot Robbie (Harley Quinn) and Idris Elba (Bloodsport), this is no Guardians of the Galaxy The latter may be misfits, but The Suicide Squad are, to put it mildly, in a galaxy of their own. And, why did the producers think they needed to re-boot the series after Suicide Squad made $747 million in 2016?
Director and writer, James Gunn, imagines The Suicide Squad to be a superheroes version of The Dirty Dozen (1967). Given the greenlight to use any character he wanted, Gunn chose Starro, a starfish, because it was so "ridiculous but also so f-king terrifying." Gunn also selects Polka-Dot Man, a criminal who expels polka dots and casts them to kill. Gunn calls him the "dumbest DC character of all time" so, naturally, he uses him. Many of the characters were created in the 1960's by the DC Comic world, so perhaps some LSD was involved.
On a budget of $185 million, Gunn doesn't skimp on action. The Suicide Squad jumps right in and rarely lets up. By far the biggest crowd at a post-COVID showing yet, the theaters will be pleased, despite its concurrent availability on HBO Max. I give the flick 3.5 Gavels and it receives a 93% Rotten Tomatoes rating with a fine 7.9/10 IMDb score.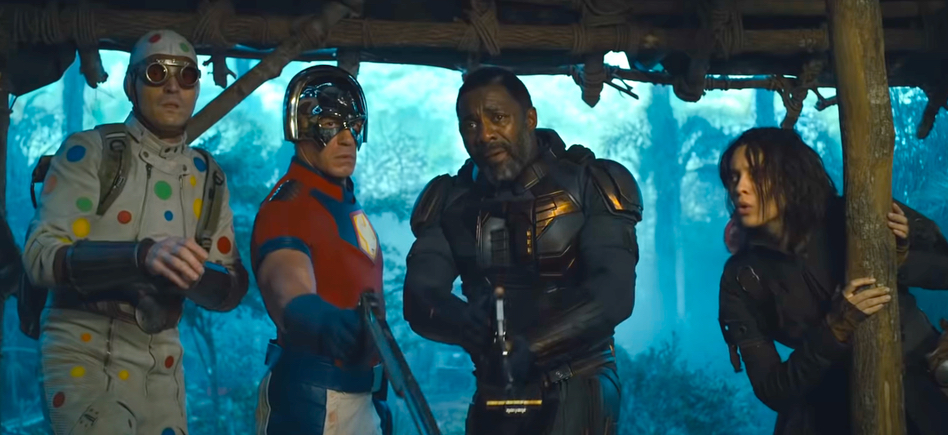 Plot
Anti-American generals overthrow the government of Corto Maltese. Amanda Waller sends Task Force X to destroy an experimental lab and Project Starfish. Unknown to the other, two separate teams invade the island. The first, nearly all killed save Harley and Col. Flag, provide cover for the second led by Bloodsport. Peacemaker, King Shark, Ratcatcher 2, and Polka-Dot Man round out team two. Only one man can get them inside the heavily fortified facility, Dr. Gaius Grieves aka The Thinker, the brains behind the project. Where might they find him? The local brothel might be a good place to start.
Actors
Well known in Portugal, Daniela Melchior catches your eye as Ratcatcher 2. She bonds nicely with Idris Elba and King Shark, voiced by none other than Sylvester Stallone (Rambo: Last Blood). Viola Davis (Widows) certainly gives it her all as Amanda Waller. John Cena and Joel Kinnamon are other actors of note as Peacemaker and Col. Flag.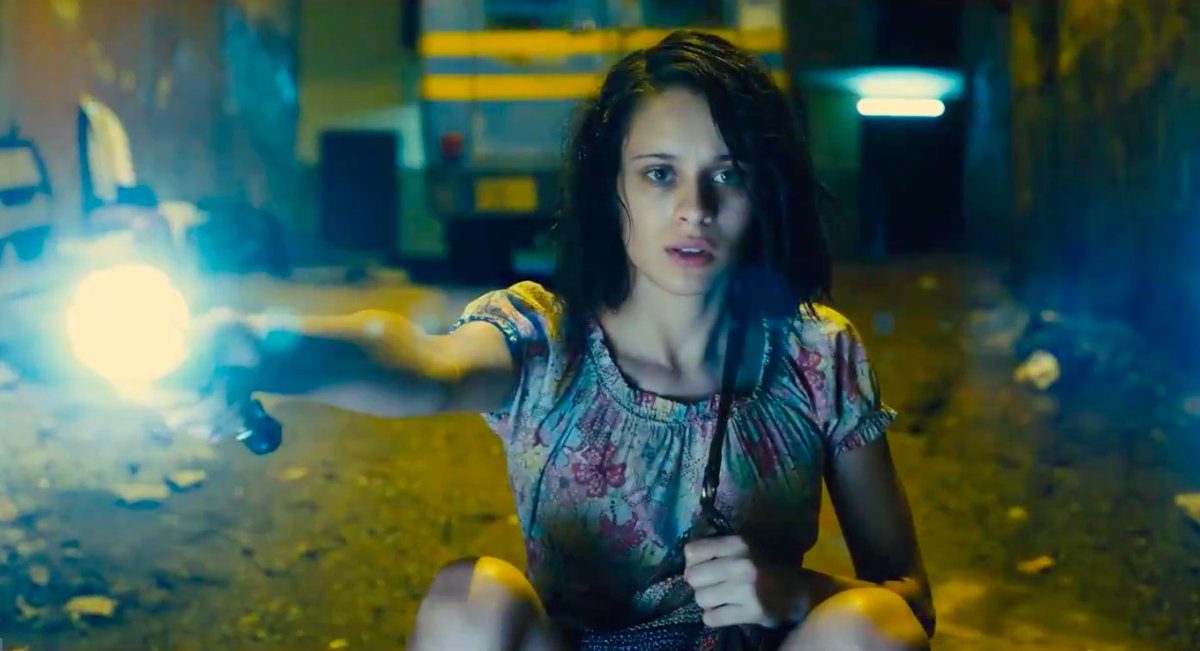 Final Thoughts
As you can see, the critics and public love The Suicide Squad more than yours truly. Harley, Bloodsport, and Ratcatcher 2 are eminently watchable, the rest just too far out. In the latter group, I include Peacemaker. Yet, it is Peacemaker who gets the TV spin-off. So, what do I know? Certainly, John Cena has the personality to pull it off.
"Embraces a superhero vibe (even chock-full of morally questionable rogues hoping the government doesn't blow their heads off) and adds elements of workplace comedy, gritty war movie, dysfunctional family drama and kaiju disaster flick." USA Today
"What James Gunn can do is let his squad have fun, and fun they have, proving that modern non-Batman DC works best at its silliest." Austin Chronicle
By and large, there it is, "too much silliness," and probably, too much body dismemberment for many. I can see why Margot Robbie needs to take a break from Harley Quinn for a while. These are some crazy dudes and dudettes.