Mini Review
For my first Thursday Morning Coffee in six months, why not try something different, i.e., a mini review. As I await this week's tepid theater offerings, I'm back searching for something watchable on TV. Sex/Life is described as the Continued Pornification of Netflix by one publication. I sampled Good on Paper on Netflix and found it wanting. At the opposite end of the spectrum, I couldn't get into The Mysterious Benedict Society on Disney+. So, as a last resort, I turned to This is Pop, another Netflix offering. To my great surprise, I got hooked. Rotten Tomatoes describes This is Pop thusly: "unfamiliar histories take center stage as hitmakers themselves — from ABBA to T-Pain — explore dimensions of pop music you never knew existed."
One episode focuses on Auto-Tune, a device invented in 1997, and hidden from the public by recording studios, to make singers sound better. Another asks why Sweden is such a music powerhouse. From Boyz II Men to Cher, Abba to Shania Twain, and Woody Guthrie to Elton John, discover behind the scenes stories and people. I found the eight-part documentary to be both entertaining and educational.
December 22, 2021
In 2016, a little surprise called Sing earned $634 million worldwide. With such voices as Matthew McConaughey, John C. Reilly, Reese Witherspoon, Tori Kelly, Scarlett Johansson, Taron Egerton, and Seth MacFarlane and sixty songs, maybe it wasn't such a surprise. So, for Sing 2, let's add Bobby Cannavale, Halsey, Pharrell Williams, Letitia Wright, Eric Andre, Chelsea Peretti and Bono. Bono voices legendary rock star Clay Calloway, a recluse for the last fifteen years. Our intrepid singers must convince Calloway to return to the music scene. Since the original received the AARP award for the Best Movie for Grownups Who Refuse to Grow Up and the Nickelodeon Kid's Choice Award for Best Animated Film, mark this one on your calendar for the whole family.
Watch me first!
When you see the names of Idris Elba and Regina King, The Harder They Fall sounds like a no-brainer. Set for release on Netflix on November 24, you might want to watch the trailer before you jump in with both feet. The teaser looks like John Wick in the Old West. Nat Love discovers the man who killed his parents is being released from prison. He wants revenge on Rufus Buck. Each has their own gang. The trailer suggests that most should have taken out life insurance policies prior to the gunfights.
Both sequel and reboot
In 2016, Suicide Squad only made $746 million. Post-production changes killed its chances with the critics, but failed to diminish the audience's appetite. Anyway, why not a do-over of sorts with James Gunn, director of the wonderfully wacky Guardians of the Galaxy series? For critics who complained about the lack of humor in the original, the trailer gives hint that banter will not be problematic in this one. Set for release August 6, this time our band of misfits are to destroy a Nazi-era lab. Along the way, they encounter a giant alien starfish named Starro. Margot Robbie, Idris Elba, John Cena, Viola Davis, Joel Kinnaman, and Sylvester Stallone star. Of note, HBO Max is set to release Peacemaker, an eight-part spin-off starring Cena in January 2022. Someone is banking on this being a hit.
Do not, under any circumstances, embarrass the Dragon!
Just how bad is it? We all know that John Cena had to apologize to China. But, it goes further. An Oscar winning producer and an Emmy nominated writer and director want to make Feeding the Dragon: Inside the Trillion Dollar Dilemma facing Hollywood, the NBA, and American Business into a documentary. Not only would the major players not bid, reportedly Netflix and HBO would not even go to the presentation. That is what you call a "chilling effect."
Hollywood has a longstanding practice of "carefully vetting their theatrical output to remove any element that might generate offense to Chinese censors and the country's online ultra-nationalists." Since UTA eventually found support for projects condemning the Saudi ruler and Putin, it remains optimistic the project will get made. Then, of course, who will distribute the story of "how the United States and Western countries helped to build an ultra-powerful rival with an increasingly totalitarian agenda."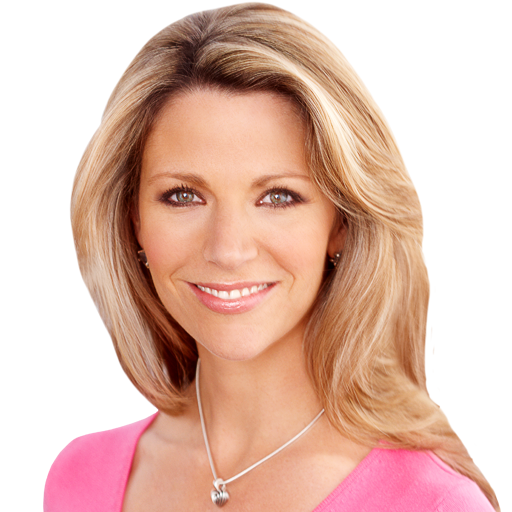 Is this the first domino to fall?
Karen Hepp, remember her name. She didn't deserve any of this. She's age 51, married with three kids and a long-time TV veteran, now working in Philadelphia. At some point, her image was captured on a convenience store camera in NYC. Three years ago, she discovered she was a face on an on-line dating app, then the face of an erectile dysfunction ad, and finally her image made it to, what else, being a MILF on porn sites. She sued, but the district court ruled that Section 230 gave protection to websites.
Now, the Third Circuit Court of Appeals may give her suit new life. Section 230 gives the owners of intellectual property protections from theft. Hepp argues that she is famous and that her face is a form of intellectual property. Should anyone be able to profit off your likeness? A lawyer for Reddit argued that her face exists without any creativity. (Does he ever watch his wife put on makeup every morning?) As one of the judges noted, "isn't some creativity or intellect inherent in everyone's likeness?" We'll keep this one on our radar.