As end-of-the-world disaster movies go, Greenland is not bad. The director does his due diligence in portraying a comet impact upon the Earth (Space.com). In fact, the photography can be quite stunning. The viewer should have few complaints about the science side of Greenland. Rather, it is the familiarity of the human reaction that weighs down the film. As expected, you get overconfidence and disbelief, then panic and looting and worse, turned eventually to the best of humanity. Even the selection process for the emergency relocation shelters offers little new. Oppositely, I daresay the explosion of a huge military transport plane during evacuation is a memorable sight.
All in all, Greenland is a mixed bag. The actors are likeable, the dialogue forgettable, and the plot devices unlikely. As our family heads north from Atlanta to Knoxville and Lexington, what is the likelihood that, once separated, you would ever find each other again? For those familiar with the I-75 corridor, there's no way to re-unite during a traffic-heavy disaster escape, especially with no cell phone service. And, despite the every-man-for-himself attitude, it seems everyone had plenty of gas. It's nice that the gas stations stayed open while everybody else prepared for global extinction. But, as we reflect on human behavior, the dark humor of the Atlantan end-of-the world party is probably the way to go. I give Greenland 3.5 Gavels and it receives a 78% Rotten Tomatoes rating with a 6.4/10 IMDb score.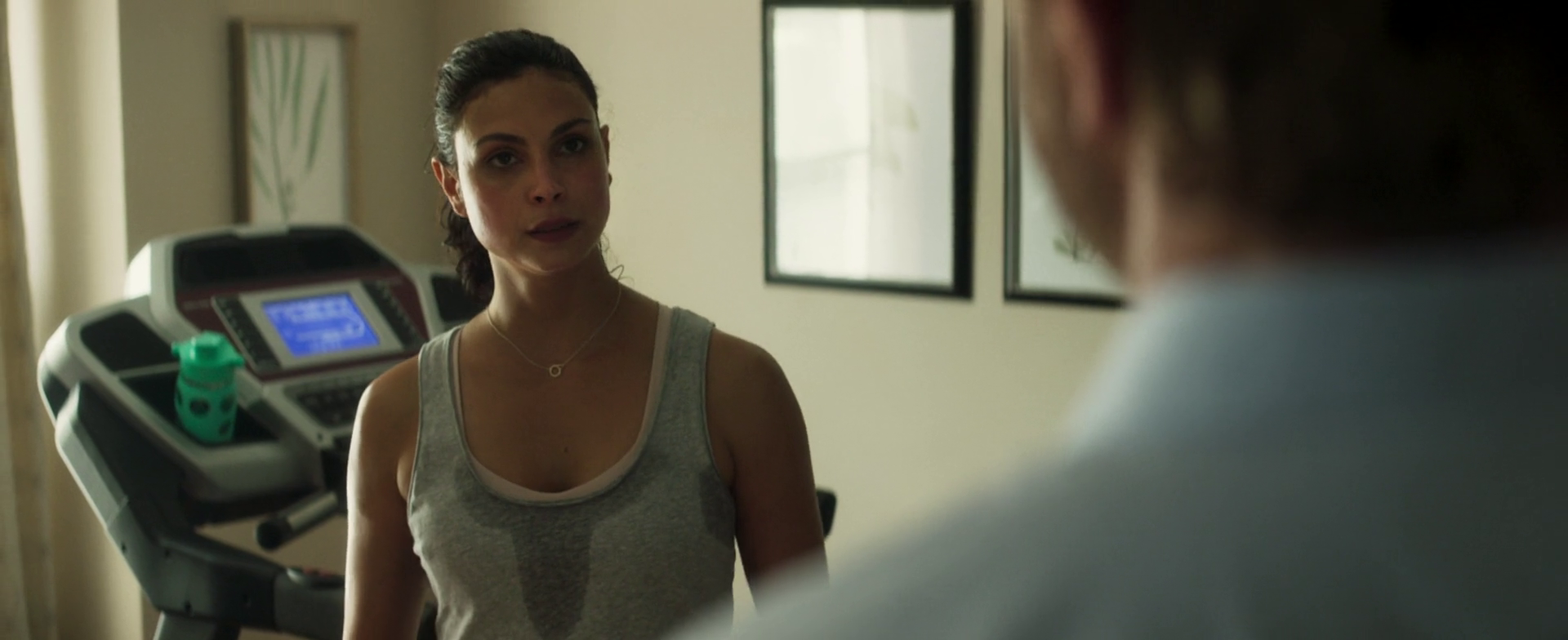 Plot
Structural Engineer John Garrity and wife, Allison, are the proud parents of seven year old diabetic, Nathan. Recently separated, John returns to the house overnight for Nathan's birthday party. Purchasing some last minute supplies, John receives a Presidential Alert that he and his family are to prepare for emergency shelter relocation. Prior to this, the government advised that all rock and ice from the comet Clarke would burn up on entry into Earth's atmosphere. How were they selected? Where will they be taken? Will they ever see their friends and family again? It turns out, these are the least of their problems. Central Florida just exploded off the map.
Actors
Gerard Butler's acting awards range from Best International Actor to Worst Foreign Actor. From Mike Banning in the Fallen series to Capt. Joe Glass in Hunter Killer, he remains a fan favorite. As John Garrity, he will get his family into those bunkers, no matter what. Morena Baccarin (Allison Garrity) may not be quite as well known as Butler, but with stints in Homeland and Gotham on TV, and Deadpool in theaters, she garners quite the fan-following, too. At something over 80 years of age, you don't often see Scott Glenn (The Right Stuff, Hunt for the Red October) these days. Allison knows her father will make things right, even if he will never leave his Lexington horse farm.
Final Thoughts
Greenland describes a comet as hundreds of pieces of rock and ice in a long tail moving faster than an asteroid. The cause of the dinosaur extinction event was a six mile wide piece of rock (Note: Some say as much as 50 miles wide). Here, the fragment is nine miles wide to hit between Northern Africa and Europe and cause 1,000 foot tsunamis with 900 degree surface winds travelling faster than the speed of sound. Scientists predict it will kill more than 75% of all plant and animal life. At the end of Greenland, I asked Mrs. TMJ where she wants to re-build and how do we get there?
"The result is a first-rate B-picture, and a timely reminder of the delights of well-crafted popcorn thrills." The Observer (UK)
"Gerard Butler finally faces an adversary he can't punch." Time Out
Released in theaters in December, Greenland made $52 million on a $35 million budget. During this pandemic, that's about as un-disastrous as you can get.