What could be more English than Charles Dickens, Claire Foy, and Little Dorrit? Dickens provides a fascinating look at London in the early 1800's, especially the Marshalsea Prison for Debt. If you couldn't pay your debt, off to debtor's prison you went until it was paid. But, how do you pay your debt if you are locked up? Privately operated, prisoners received bills for rent. One man found not guilty was not released because he could not pay pre-trial incarceration fees. Prisoners sometimes brought family with them into the Marshalsea. In Little Dorrit, the viewer sees The Master's Side, much different than the inhumane conditions in The Common Side. Against this background, Dickens writes his story, fully appreciative of the fact his father spent time in the Marshalsea.
In this eight-part series originally aired in 2008 and now available on Amazon Prime, BBC and PBS bring to life wonderful Dickensian characters and subplots galore. Just how can the French wife-killer, Rigaud, have anything to do with the poor, innocent Little Dorrit? Arthur's dying father demands that his wife "put it right." In response, she orders legal documents be destroyed. Returning from China after twenty years, why does Arthur suspect a connection with the Dorrits? Dickens certainly knows how to spin a yarn. In a nod to bureaucracy of any age, Arthur attempts to learn the genesis of the Dorrit debt. The Office of Circumlocution advises that his application will make the circles and come back for signature several times until most give up. Sounds familiar. I give Little Dorrit 4.0 Gavels and it receives a 100% Rotten Tomatoes rating (only ten reviews) with an excellent 8.2/10 IMDb score.
Plot
In 1805, Amy Dorrit is the first child born in the Marshalsea. Twenty-one years later, despite her father's wishes, she obtains employment for general duties at the home of semi-invalid Mrs. Clennam. In a surprise, her son returns from China shortly thereafter, shocked to find that his mother extends some kindness to Amy. Intrigued, he follows Amy to the Marshalsea and meets her father. William Dorrit embarrasses his daughter by asking Arthur for money, suitable for his position as the honorary Father of the Marshalsea. Jailer John Chivery becomes jealous of the attention Arthur pays to Amy. Arthur becomes jealous of the attention Pet Meagles pays to Henry Gowan. Fortunes will be "earned" and lost before Amy and Arthur find true love.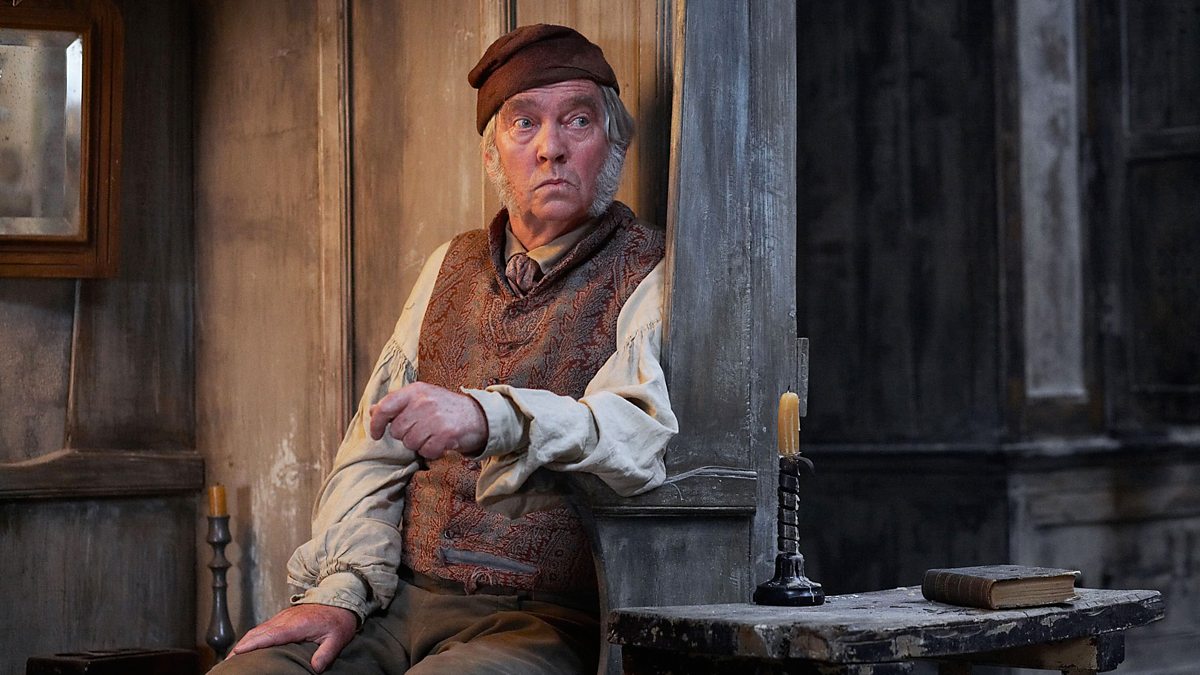 Actors
Malnourished in the Marshalsea, and at only 5'4″, Claire Foy looks more Little Dorrit than The Crown. Quite aware of her social status, she fails to understand why Arthur keeps following her. Matthew Macfadyen's (Ripper Street) made a career of the "confused face," so the part of Arthur suits him well. Why won't anyone tell him what really happened twenty years ago? Mostly, we see Andy Serkis behind masks as in the Planet of the Apes series. Here, we get the full Serkis as the scary Rigaud.
Final Thoughts
"Remember you are a lady. A gentlewoman among gentlewomen." So says William to Amy. It must be hard to think of yourself as a "lady" when you return to debtor's prison each night. The word of the day is "circumlocution," the use of many words where fewer would do, especially in a deliberate attempt to be vague or evasive. Here, Dickens satirizes the British Treasury.
"Little Dorrit is the closest TV has to a sure thing: a relatively short-term investment with a satisfyingly large payoff." Philadelphia Inquirer

"The performances are simply outstanding at every level, beginning with the incredible work of the great Tom Courtenay as William Dorrit." San Francisco Chronicle
If you enjoy British period pieces this is one to savor. How good is it? Little Dorrit won seven Emmys and received four other nominations. Not bad for a story over 150 years old.