Bryan Cranston is a morally corrupt judge in Your Honor. As in Breaking Bad and Sneaky Pete, I think he prefers those type characters, much more fun, and lucrative, than Malcolm In The Middle. Speaking of characters, expect mobsters, gangsters, and corrupt cops and politicians in Your Honor. The ten-part series on Showtime even includes a teacher sleeping with the Judge's son. Still, Cranston is the main draw and, after viewing three episodes, I'm shocked at the 42% Rotten Tomatoes rating from 32 critics. Who do you trust? I agree with the 18,649 viewers who give Your Honor a 7.89/10 IMDb score.
On the anniversary of the death of his mother, Adam goes into the Lower Ninth Ward of New Orleans. She lost her life in a grocery robbery there. Chased by some gang members, he suffers an asthma attack and drops his inhaler on the floor of his car. Momentarily distracted, he runs over the son of "the head of the most vicious crime family in the history of the city." Panicking, the tragedy becomes a hit-and-run. Until Judge Michael Desiato discovers the identity of the victim, his plan is to turn his son over to the police. After, he decides that a cover-up is the only way to save his son's life. Based on an Israeli TV series, I give Your Honor 4.0 Gavels.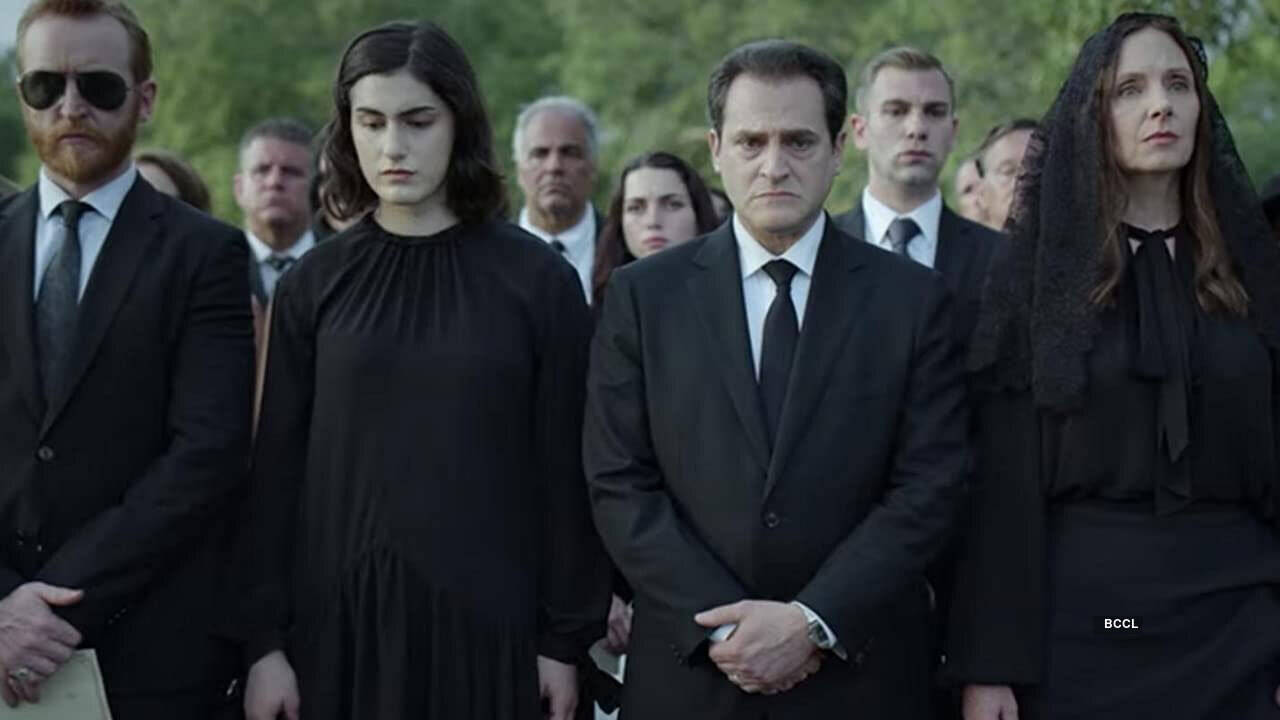 Plot
Rocco Baxter receives a vintage motorcycle for his birthday from his mob boss father. He will not survive the day. Kofi Jones gets the order to dispose of a car. He will be "tortured" and plead to murder within forty-eight hours. Will the Judge's tampering with evidence lead to a war between the mob and the Desire gang? Was it smart to "hire" your former protege to defend Kofi, especially after she threatens to go public with a scandal? Every move Judge Desiato makes sucks him deeper and deeper into the vortex with unexpected consequences.
Actors
As Jimmy Baxter, Michael Stuhlbarg (The Post) is the nominal head of the crime family. Yet it is Gina Baxter who is the backbone, played wonderfully by Hope Davis (Reel Steel). On the flip side, Lee Delamere is not afraid to play hardball in representing Kofi. Carmen Ejogo (Roman J. Israel, Esq.) makes quite the impression as a lawyer whose client doesn't want her help. Stick around long enough to see Lorraine Toussaint, Margo Martindale, and Maura Tierney as special guest stars.
Final Thoughts
"Witnesses remember events, not dates," explains the judge to his son as he tries to establish alibis for both. Running for Mayor, Charlie (Isiah Whitlock, Jr.) is not happy that his best friend used him to obstruct justice. He's not convinced that Your Honor has the matter under control.
"Your Honor is complicated, but good complicated: The impulses of the players are understandable. And even though the means are ruthless and the ends seemingly inevitable, one can still be startled by how things play out." Wall Street Journal
"Stuhlbarg and Davis bring real menace to the densely woven story." Sydney Morning Herald
While most channels give a seven-day trial period, Showtime gives thirty days, plenty of time to explore their offerings, even if Your Honor isn't your genre. As for me, I'm hanging around for awhile.