News of the World is better, but The Son isn't that far behind. Certainly, the 84% Audience and first season 7.8/10 IMDb ratings are much closer than the 52% Rotten Tomatoes score. This AMC sprawling epic (available on Hulu) tells two stories. First, in 1849, the Comanche capture young Eli McCullough, age 13, clearly forming his character in later years. Then, in 1915, during The Bandit Wars, Eli must save his ranch and legacy from marauders and bankers. As in the time of News of the World, South Texas can still be a lawless and violent place.
Still closer to Comanche than Anglo, Eli receives a prophecy that he will have three children. The youngest (Pete) will be his favorite but Eli will do some act to cause him to lose The Son. The ten-part Season One finds love for young Eli, but up against overwhelming odds. Pete had his chance for true love with Maria, but abandoned her for the more-respected Sally, Will he get another chance? While the middle episodes trend to soap opera, the treachery and brutality are never far away. I give The Son 4.0 Gavels.
Plot
Born on the same day Texas became a republic (3/2/1836), Eli is closing on eighty years of age. He know the days of the cow are numbered, and is desperate to find oil on his land. As the Seditionistas become more daring, Pete and Sally urge Eli to sell and settle in the much safer Austin.
Years earlier, Eli suffers indignity after indignity from the Comanche. They name him Pathetic White Boy. Still, Prairie Flower sees something in him. For her, he will make any sacrifice.
Actors
Pierce Brosnan (Mamma Mia, Eurovision) is no Tom Hanks, but then Hanks was never a James Bond. He plays the elder Eli while Jacob Lofland (Justified) is the younger version. Recently seen in Bad Boys for Life, Paola Nunez stands out in this crowd. Like Pete (Henry Garrett), she tries to walk the line between the Anglo/Hispanic factions, with little success. Both abhor the savagery but seem caught in its vicious cycle.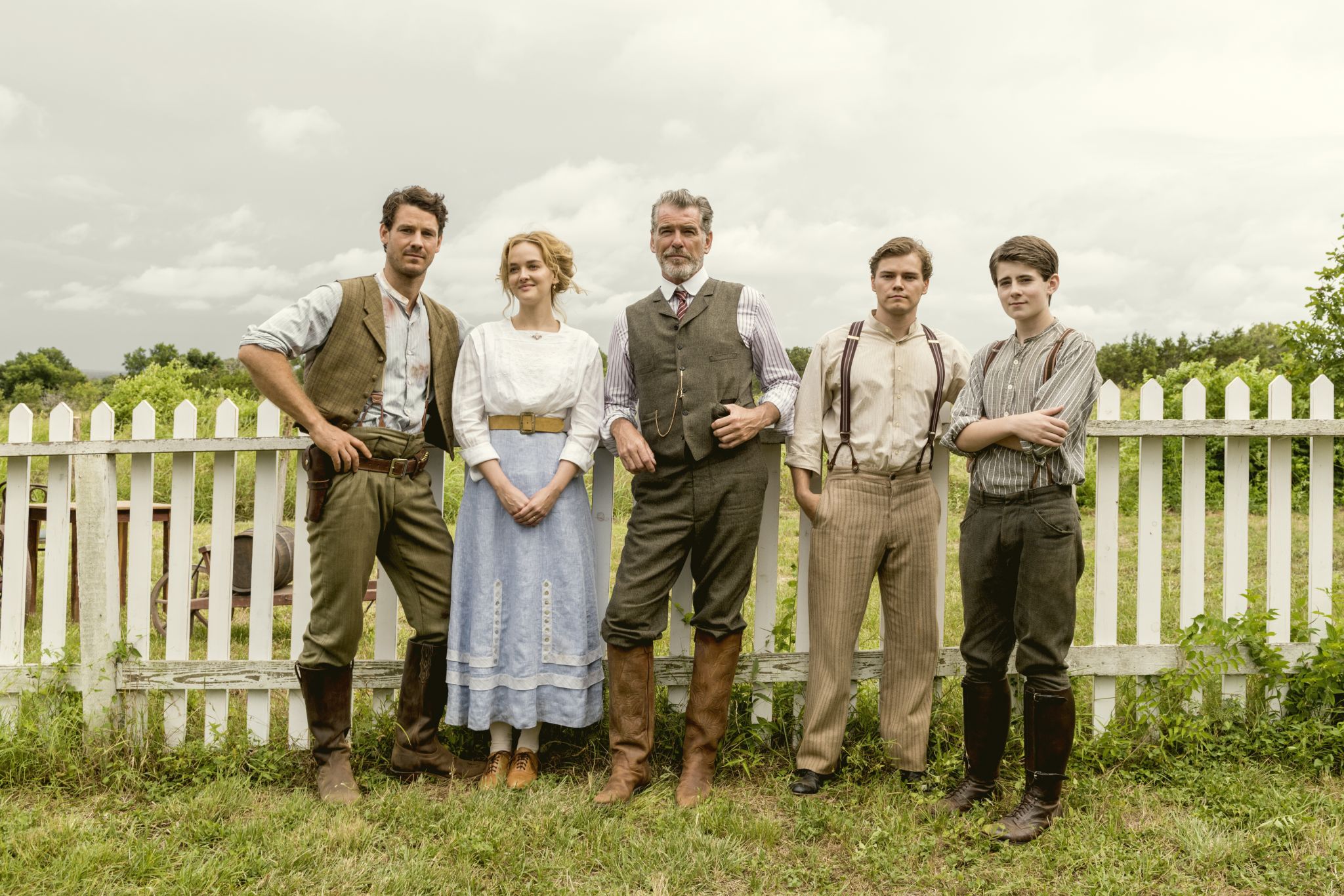 Final Thoughts
Based upon historical fact, The Son familiarizes us with The San Diego Plan and The Law and Order League. Growing up, The Texas Rangers were the good guys. The Son gives a different perspective. Pay close attention to Niles Gilbert. He's yet another truly evil, bad dude, but has a way with words.
"Missed opportunities and hard choices propel The Son. It echoes Giant and Dallas yet holds the nostalgia to deliver a fresh, engrossing take on Westerns." Orlando Sentinel
"Brosnan is back on TV! Now that we've gotten past the most exciting part of The Son, the show looks good, too." Newsday
Following a legend is never easy, especially if you have an entirely different view of the world. Watch The Son follow in the Colonel's footsteps for an entertaining series.