Is Doc Martin really a "tosser," i.e., an obnoxious jerk? Or, while "he may talk rude, he talks straight." Mrs. TMJ and I first became Doc Martin fans in 2007. As we finish Season Nine, we learn that the upcoming Season Ten will be its last. Where else will we find a doctor who faints at the sight of blood? Doc Martin and his quirky cast find a way to amuse, sometimes confuse, but always entertain. The folks of fictional seaside Portwenn need the Doc with no bedside manner, but maybe not as much as he needs them.
Previously a renown surgeon, hemophobia caused Doc Martin to return to his childhood summer village. There, he meets the headmistress, Louisa. His lack of social skills cause their relationship to have its ups and downs. But, by Season Nine, they are back together with son, James. An investigation by the General Medical Council requires Doc Martin to undergo a reassessment to keep his license. Despite their dire need for a GP, most citizens of Portwenn have little confidence that the GMC will retain the doc. All this is set during the constant hijinks and medical emergencies of the townsfolk. I give the series 4.0 Gavels and it receives an 8.3/10 IMDb rating.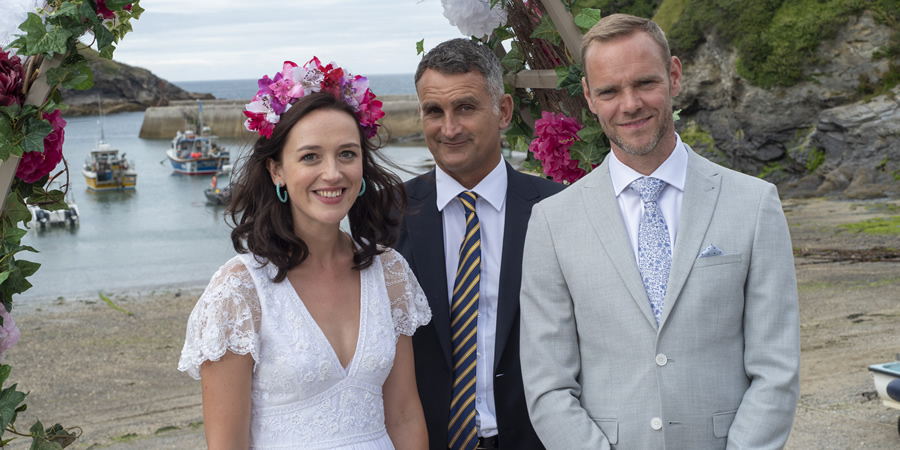 Plot
Dr. Rebecca Hedden, comes to Portwenn to monitor and inspect Doc Martin's practice. Appalled at his lack of sensitivity, her report will not be kind. Al and Bert Large now run The Crab and Lobster on the condition that Al makes all business decisions. Police Officer Joe Penhale continues to make every situation worse despite his best intentions. Retired psychiatrist Ruth Ellingham worries about her nephew. Pharmacist Sally Tishell, neck brace and all, still swoons over Doc Martin even as he ignores her. In other words, the more things change, the more they stay the same.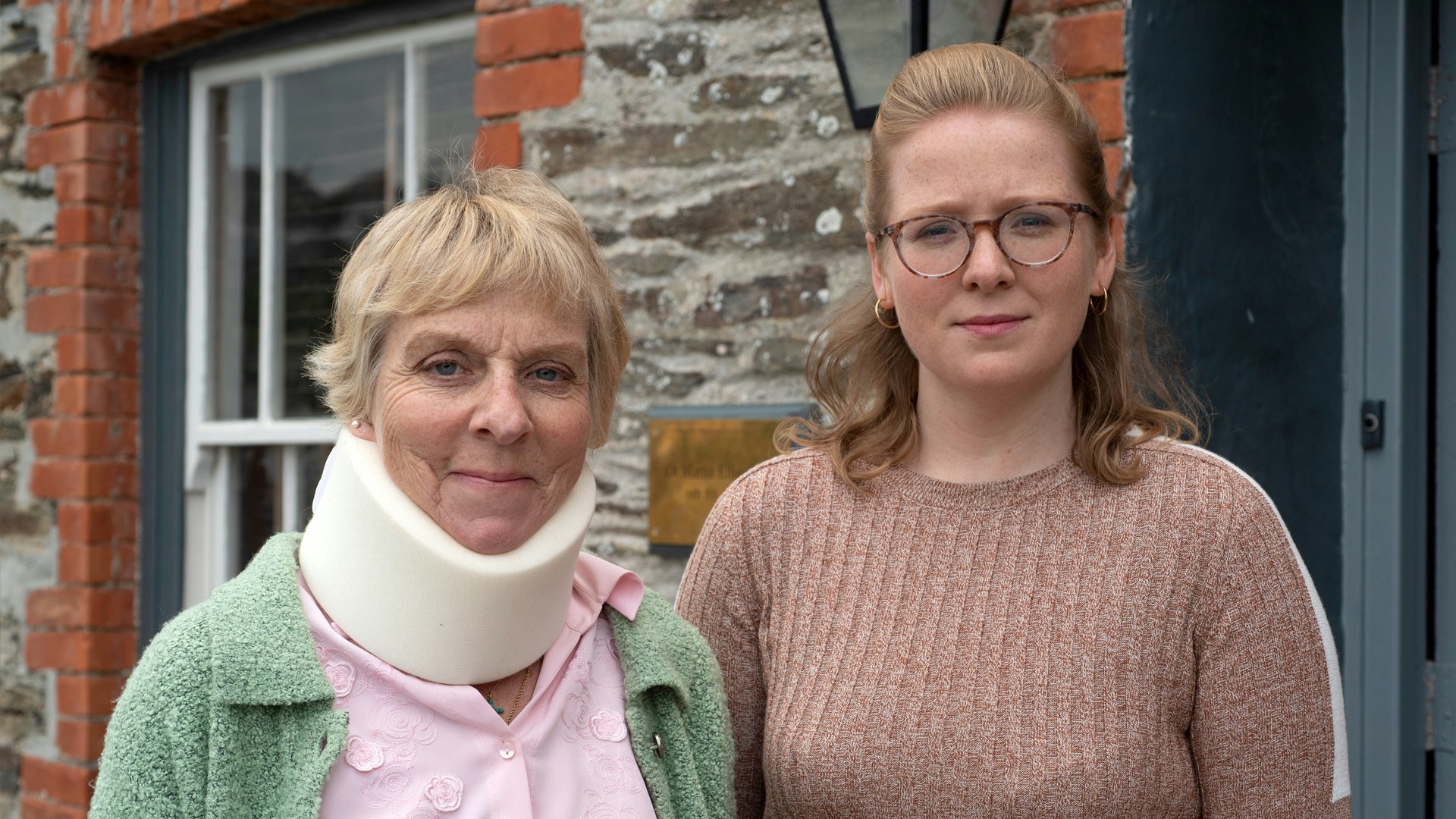 Actors
Despite wonderful acting credentials (Manhunt), Martin Clunes will likely be remembered primarily for Doc Martin. After playing the same character for nearly 18 years, I'm sure he's ready to move on. The same might also be said of Caroline Catz, seen in DCI Banks. Her Louisa endured lots of mental anguish as the love interest of this unemotional man. If you don't know the name Eileen Atkins, here is your opportunity. At age 86, and a multiple award winning actress, she is delightful as Ruth.
Final Thoughts
How successful is Doc Martin? Seven different countries have adaptations. To a certain extent, Doc Martin is to England like Schitt's Creek is to Canada. Both are "fish out of water" series that tickle the funny bone or leave you wondering about the fuss.
"Doc Martin might be a grumpy so-and-so, with an inconvenient phobia about blood, but we know he has a beating heart of gold, and we don't need a CT scan to see that." The Independent.
"The classic Doc Martin humor seemed as fresh as ever and there seemed to be lots of different story lines all intermingling in a way which promised a worthy climax for such a popular and long running show." Penstricken
It is no spoiler to say that Season Nine sets up a final season well. Of course, we've been led to believe that previous ones would be the end. It seems you just can't kill off Doc Martin and his zany crew, not that I would want to do so.