Hot on the heels of The Queen's Gambit, brace yourself for another chess film, Critical Thinking. Or, you might think of this as True Story Week after The Grizzlies and A Call to Spy. In any case, this is more of a traditional chess and underdog-makes-good type film. We already know that "chess is the great equalizer," but for us chess novices, we learn the term "zugzwang." (To save you a Google, it means "the fact that the player is compelled to move means that their position will become significantly weaker.")
Quoting poet Chilean Pablo Neruda, inner-city Miami (Florida) Jackson High School teacher, Mario Martinez, says "I do not not how or when, but from the street I was summoned." Clearly, Mr. T, as he is called by his students, is summoned to remind these kids that they will not "be erased."
Despite the lack of support from the administration, poverty, abuse, and drugs, Mr. T takes his team to the National Championships in Los Angeles. The road to get there will not be easy. I give Critical Thinking 3.5 Gavels and it receives a 93% Rotten Tomatoes rating with a 6.4/10 IMDB score.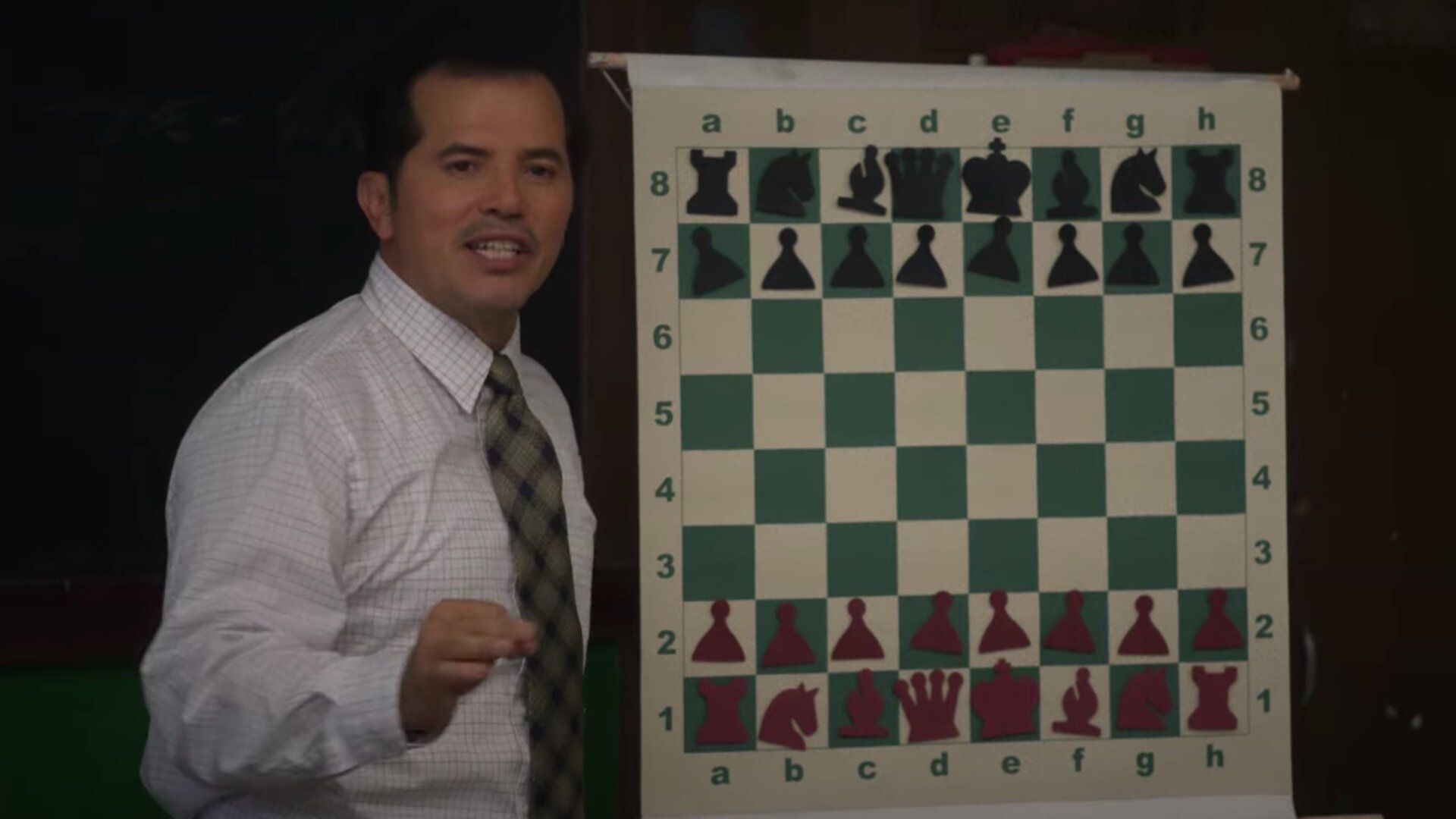 Plot
1998, Critical Thinking is an elective class where Mr. T accuses Principal Kestel of dumping troubled kids. Still, in a class of academic misfits, he has a few with significant chess potential, if he can keep them in school and out of jail. Ito, particularly, is at risk, targeted by the local dug dealer, Andre Lamar. Kestel refuses to loosen the purse strings for registration at the district chess tournament, but gives Mr. T chocolates to sell to fund raise. What else would troubled kids do but mix the chocolate and pot with some sugar and flour and sell pot cookies? Gil, Ro, Sedrick, and Ito are not off to a good start.
Actors
John Leguizamo (The Sun Is Also A Star) makes his Mr. T-role look so easy. Alternately frustrated and incrementally triumphant, he is always supportive. Corwin C. Tuggles (Sedrick) and Jorge Lendeborg Jr. (Ito) are the best of the student actors, if not the best of the chess players.
Final Thoughts
While Critical Thinking is a great story, the editing and production values are a step behind. It is fair to complain that, in this movie, the chess moves become a tad tedious. There is a nice dichotomy between Mr. T Urging a well-earned draw while Sedrick's father demands intimidation and winning.
As North Shore Movies reminds us "you won't find a lot of surprises in this story, but then the reason these formulas are so familiar is because they work." That said, Critical Thinking is available for only $5.00 on Early Access on Amazon Prime. If you wait a couple of weeks, this one will soon be available on your streaming services without paying extra. I'd wait.